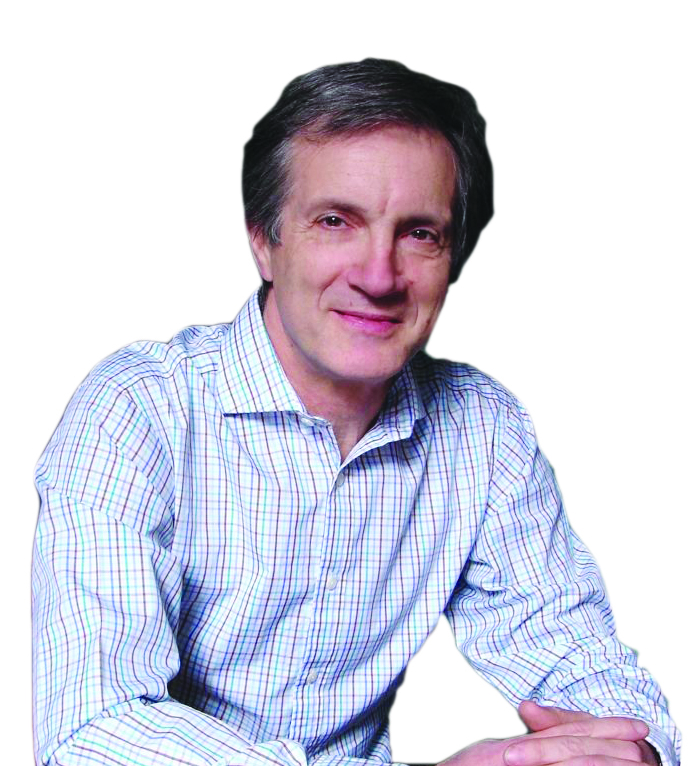 ON October 9 2013, The Herald reproduced an article by Richard Dowden that had two striking revelations whose significance no doubt hinges on the spectacular collapse of Britain's policy on Zimbabwe and the impending death of the West's embattled MDC-T party.
Revealingly titled 'Mugabe won, Britain lost', the article lays bare an embarrassing admission by Britain that its decade long efforts of isolating Zimbabwe have dismally failed.
"The overwhelming victory of President Robert Mugabe in Zimbabwe's July election is the biggest defeat for the United Kingdom's policy in Africa in 60 years," writes Dowden.
It is important to note that of the 60 years that Britain has dedicated to their policy on Africa, 12 have focused solely on Zimbabwe.
Interestingly, it was Dowden who chaired the meeting that conceived the formation of the MDC at Chatham House on January 24 1999.
The MDC was formed on September 12 1999.
Dowden is important to Britain.
He is a key member of Britain's foreign policy and current executive director of the Royal African Society.
The Royal African Society is a think tank that formulates African policy on behalf of the British government.
In the article Dowden chronicles how President Mugabe's victory has left Britain with no option, but to engage Zimbabwe.
"Knowing how vigorously Britain tried to get Mugabe out and supported the opposition (MDC-T), this is a major defeat," says Dowden.
"Where does this leave Britain?
"Will it be possible to rebuild a relationship with Mugabe's government?"
Here is an insider who is speaking on behalf of a government that he has worked for to remove from power another legitimate government.
Dowden has worked with the British government to try and remove President Mugabe from power.
He is one of their best brains when it comes to Zimbabwe.
He is speaking from an informed point of view when he says Britain has to engage Zimbabwe.
His admission of the dramatic collapse of Britain's policy on Zimbabwe is a reflection of his country's sentiments.
Already, Europe which Britain mobilised to isolate and impose illegal sanctions against Zimbabwe over a bilateral issue is slowly drifting away from this hostile stance.
A few weeks ago, the European Union (EU) removed the Zimbabwe Mining Development Corporation (ZMDC) from its sanctions list following fierce protestations from Brussels.
ZMDC which was among the many state enterprises targeted when the EU imposed sanctions on Zimbabwe on February 18 2002 is in joint venture partnerships with diamond mining companies at Chiadzwa.
The collapse of Britain's policy on Zimbabwe will for many years be attributed to President Mugabe's policies which resonate well with the majority of the people of Zimbabwe.
History will show that it was the Land Reform Programme that incensed the British and spurred them to make emotional and reckless decisions which are now terribly backfiring on them.
This is the same history that will also show that it was the empowerment of the indigenous people that led to the stunning defeat of the British by President Mugabe.
But at the same time we have to be wary of the intentions of people like Dowden and the British when they talk of engaging Zimbabwe.
Images of a slain Muammar Gaddafi being splashed across the world are still very fresh in our minds.
We are still aware that before Gaddafi made the fatal mistake of befriending the West, he successfully resisted sanctions and survived the West's regime change agenda for many years.
Gaddafi even abandoned his country's nuclear programme in the process exposing his security to the enemy.
But somehow the late Libyan leader fell for the West charm offensive.
The British will not give up easily on Zimbabwe.
Dowden knows this.
Secondly Dowden's article makes an exposure that the MDC has failed to defend since its ill-fated formation in September 1999 — that it is a creation of Western nations who wanted and still want to control Zimbabwe's land and resources.
Despite their spirited denials that Morgan Tsvangirai and his MDC party are British puppets, it is a banal fact that their umbilical cord is tied to Britain.
A few months before the July 31 elections, this writer wrote that it is Tsvangirai's association with Britain, the West and Rhodesians that would condemn him to the dustbins of political history.
Dowden makes startling revelations that the first time he met Tsvangirai, the MDC-T leader was surrounded by whites who were obviously desperately seeking to push him to power.
"The Labour Government supported regime change and the MDC and its leader Morgan Tsvangirai," says Dowden.
"The first time I met him at Westminster Tsvangirai was the only black man in the room.
"His aides were mainly white Zimbabweans.
"This is not a criticism of Tsvangirai.
"He was an authentic and brave opposition leader, but he allowed himself to be accompanied everywhere by former Rhodesians and others who had supported the illegal Ian Smith regime."
For us Tsvangirai deserves to be criticised for associating with enemies of Zimbabwe.
He still arrogantly and defiantly defends that position up to this day.
He still denies that he called for the imposition of illegal economic sanctions when the same countries that supported him are the ones who took that position.
Tsvangirai denies associating with the British, instead making hollow noises to the effect that he wants to 'promote democracy' in Zimbabwe.
"There was also support (for the MDC) from the Zimbabwe Democracy Trust, whose patrons included senior conservative politicians such as Douglas Hurd and Malcolm Rifkind and funded by British companies with interest in Zimbabwe," says Dowden.
There you have it Mr Tsvangirai!
While celebrating the demise of Britain's policy on Zimbabwe, it is important to be wary of the last kicks of the dying horse.
They may be fatal.
Let those with ears listen.