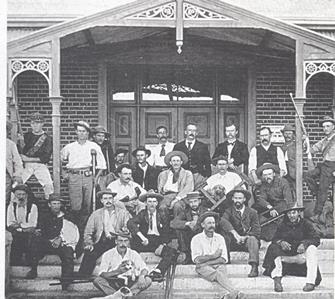 AS the British government confesses that the whole illegal European Union (EU) sanctions saga against Zimbabwe was, among other lies, founded on the purported moral duty to freeze and confiscate non-existent assets purportedly owned by President Mugabe and his inner circle (in Europe), Tsvangirai comes out of it as an incorrigible traitor.
In the current context where the EU Ambassador is now making overtures to re-engage Zimbabwe as if nothing ever happened, the now beleaguered MDC-T leader who fronted the EU lies to sanitise them as not being informed by racial hatred has been totally exposed as having been a hapless puppet.
And, in retrospect, one finds it sickest, most pathetic and at the same time most callous for a Morgan Tsvangirai who knew the EU allegations not to be true, to have still proceeded to challenge those who liberated Zimbabwe through armed struggle to return the beneficiaries of that struggle to the place of bondage, so that he could re-liberate them.
And, re-liberate them not by himself, but with the help of racist Rhodesians who had fought tooth and nail to defend property rights founded on genocide.
And, all of it notwithstanding that he had deserted the liberation struggle.
A few short years later, when the nation was trying to come to terms with the ghastly Rhodesian war crime unfolding at Chibondo, one Cde Kambanje had a perfect response to Tsvangirai's challenge when he gestured at the grisly remains of his erstwhile comrades-in-arms and asked the simple question: "Ko ava?"  (What about these?)
The challenge was that if Tsvangirai wanted the survivors and beneficiaries of liberation struggle taken back to the place of bondage for re-liberation by a Rhodesian liberation committee comprising the very same war-criminals responsible for war crimes in Rhodesia, what would be his position on those they had already murdered.
Those who had already paid the ultimate price for the freedom of speech he (Tsvangirai) was now abusing.
What would he do with the black people whom David Coltart, Roy Bennet, Eddie Cross, Iain Kay and Mike Campbell had bathed in acid and hid in mine shafts around the country?
Given the foregoing, and, in the wake of the EU Ambassador's attempt to cajole the Zimbabwe sovereignty into re-engaging the racist bloc in spite of illegal sanctions still in place against President Mugabe and the Zimbabwe Defence Forces, any eagerness on the black government's part to entertain the ambassador's overtures disturbingly translates to an acceptance of Tsvangirai's challenge to return the survivors and beneficiaries of liberation struggle back to the place of bondage.  
And, in another sense it would appear sheer naivety for any black person capable of involved reasoning to expect liberation from Rhodesian racists who have never stopped defending exclusive white privilege, in Rhodesia, in Zimbabwe-Rhodesia and in Zimbabwe.  
And, in yet another sense, it makes one wonder how survivors of over a decade of sanctions that are still targeting the very leadership of liberation struggle would not see that there is nothing to lose and everything to gain in maintaining the course of economic self-determination that is already benefitting us rather than seek enemy funding and investment that will only mortgage future generations to racist whim.
And, in a still more disturbing sense, one is left at a loss as to why Africa always ends up defying her own logic.
One would think that an African who would have had the perfect logic and resolve to take up arms to end economic occupation would naturally have the perfect sense not to invite another occupation.
Yet, in spite of the irrefutable patterns history offers to guide Africans away from the EU, we seem to always end up trusting not what we see on the ground, but what the forked tongues of EU ambassadors say.
On a more critical note, it seems imperative for the black Zimbabwean policy maker to always remember that black Zimbabweans who were once told, and believed that EU sanctions against Zimbabwe were illegal surely won't understand why the same EU should be given another chance to strangle us.
In that light, the enormous sacrifice by those who believed and knew the illegal sanctions to be an unforgivable heinous act of racism on the part of the EU places a heavy moral responsibility upon the black Zimbabwean policy maker not to trample on the people's loyalty.
After all, the legitimacy of liberation struggle lies in the black government always acting in a manner that vindicates the enormous sacrifice made by those who were mobilised to execute the enormous task of armed liberation struggle.