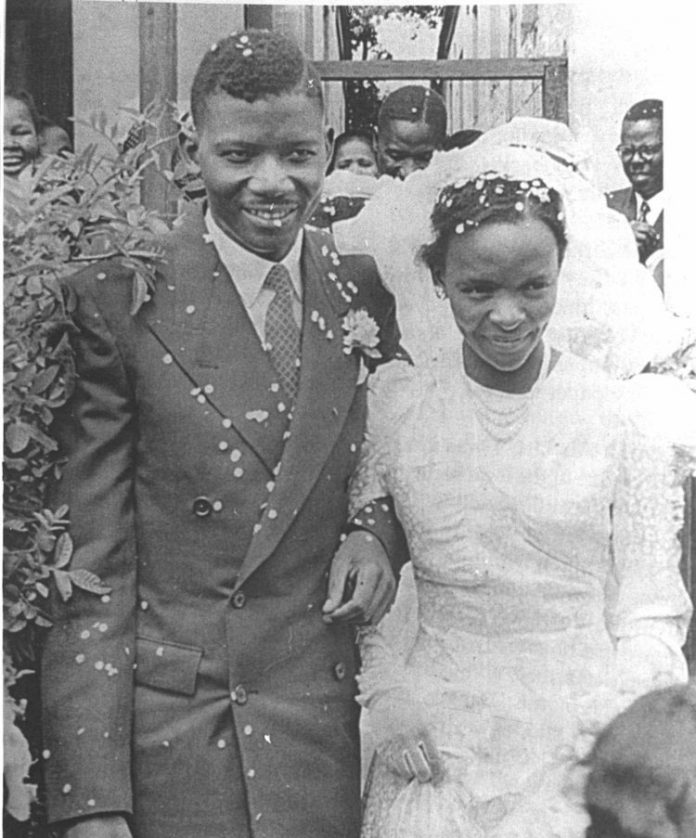 TWO years ago, in April 2016 we lost three great heroes within days of each other; Cde Victoria Chitepo (April 8), Cde Vivian Mwashita (also April 8) and Cde Alexander Kanengoni (April 12).
Heroes don't die, they continue to live in their foot prints. If we study these footprints carefully, we will read the lessons they left behind for us to follow, so that we too can further the revolution and fulfill the goals for which they lived and died.
Today I shall trace the footprints of Cde Chitepo and Cde Kanengoni.
In Cde Chitepo, we learn of motherhood that anchors. Cdes Herbert and Victoria Chitepo were comrades-in-arms.
Married as they were, they fought back-to-back against the armed robbery of our land and the bondage of our people.
When Cde Herbert Chitepo was so cruelly assassinated by the Rhodesians in 1975, the family could have fallen apart; Victoria could have sought safe haven in South Africa with her children since that was her maiden home.
Instead, she remained faithful to the Chitepo family and true to the cause.
She anchored her children in their true identity, Zimbabweans, in the struggle to free their land.
Mai Chitepo remained in the struggle, fighting as she had done with her husband.
She continued to work tirelessly within ZANU, to further the cause of the struggle.
She remained anchored in the struggle until Zimbabwe was free. After independence, Mai Chitepo remained a Zimbabwean mother, raising her family in Zimbabwe.
She continued to work for the nation to fulfill the goals for which she and many others had sacrificed in the liberation struggle.
She remained faithful to the struggle until she died on April 8 2016.
She is an example of the true African mother.
In African culture, a mother does not abandon her marital home nor her children because the husband has died.
The husband lives on in her as she keeps the home alive and raises the children as best as she can.
She fulfills all the obligations expected of her and she raises her children to be true heirs of their father and family.
She is an example of African motherhood; motherhood that anchors in the same way that we are celebrating today, Winnie Mandela, a mother who anchored the struggle for South Africa's freedom when her husband Nelson was imprisoned for 27 years.
I have also been going over Cde Alexander Kanengoni's footprints, the imprints from his giant feet, as he fought to free the country and worked to defend its soul after independence.
In his footprints I continually note something so seemingly obvious and yet so fundamental; the celebration of being Zimbabwean.
To some it would seem the struggle came and went, independence came and we are here; there isn't much left to write home about.
If Cde Kanengoni ever came across you in whatever circumstances and you purported that the struggle came and went, he would never let you be until your world was the right side up.
He would teach you about the fundamentals of the struggle, about the need to defend our hard won independence and the need to safeguard our sovereignty.
He would underscore, strongly, that putting the struggle in the past is done to prepare the ground for vabvakure to reposses our country.
He would tell you that if you underplay the struggle, then we know where you belong and who your master is.
In his giant footprints I found somewhere I could always be at peace.
I have come across many people who do not call a spade a spade.
He spoke strongly against political prostitution.
He was a true African and to us Africans, prostitution is anathema and he never condoned it.
He upheld the values of the struggle which rejected political prostitution outright, by male or female.
Whenever one traces the footprints of our heroes, something shines so brightly and keeps us going; heroism is a spiritual essence which cannot be translated to dollars and cents.
Our heroes were driven by love for the motherland, they were not mercenaries who fought for mammon.
In this month of April, so much, so precious was sacrificed for Zimbabwe; it is also the month of the Great Chinhoyi Seven.
It is the month we attained our independence.
It is the month we must try hardest to walk in the footsteps of our heroes.