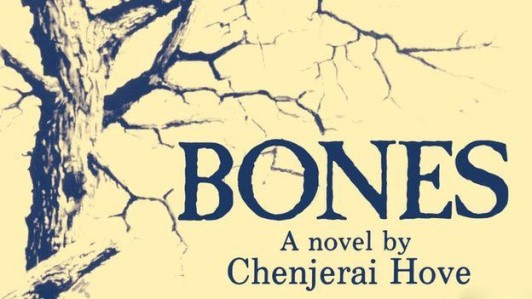 By Chomuruvati Kurebwaseka
MUSAIGWA!
Weganda!
Rest in peace Mazvihwa.
Chenjerai Hove, of the Mazvihwa clan is no more.
He has followed the path which some have termed as sure as death for it is the destiny for us all, the question being only when, where and how.
He died in Norway at the age of 59.
He had to be assertive, for what else could describe his being Catholic when born and bred in a predominantly Lutheran environment.
He did his secondary education outside the normal Chegato-Manama environs and found space in the far away Dete Marist Brothers School in Matabeleland North.
That helped to make him an all-weather easy fitting Zimbabwean.
His assertiveness and defiance also showed by his taking snuff openly and in public, a practice often associated with traditionalists and spirit mediums, shunned by the largely missionary educated social elites.
In his Chadcombe-Queensdale community, he brought literature to the community and brought writers and poets to the Queensdale Sports Club under the auspices of the Writers' Association to read their poetry and books in meet- the- authors gigs.
He was so passionate about art and writing to an extent "why can't you write" was his common cliché to most he thought had the potential.
Author of four novels plus many poems, he became resident writer at the University of Zimbabwe at a time when there was lots of student activism.
There is no doubt that this activism left its imprints on him as would be reflected by numerous of his often critical press write-ups about the government in the 'independent' media which would seem to have eventually turned into a preoccupation more than the artistic writing itself during the last years of his life.
He had made his fame as a writer and this could have ignited within him the desire to even gain more recognition as a writer of repute and leading opinion maker.
This hunger turned some people off.
In one such encounter, a senior politician of the same totem and a relation of some sort, was irked by what he viewed as fame and glory seeking, eventually ended reading one of his books, and ended up commenting what was artistic about describing a woman defecating in the middle of a bush.
A friend described how once he brought the renowned international social scientist and author Michel Chossudovsky to the Queensdale Sports Club and introducing Chenjerai as a novelist did not seem to go down well with him as he felt he could have said more about him.
You could call that the eccentricities of authors, but may be it could have been the same eccentricities that led him to exile, for he was the kind of man that was a friend to all and could not hurt a fly.
It is therefore amazing that he could have been forced into exile for his ideas.
He is gone to be with the ancestors, like one of his books is so titled and has left a heritage in the form of his books by which we will all remember him.
An award winning author, his novel Bones, won the Noma Award for Publishing in Africa in 1989.
Other awards included the Zimbabwe Literary Award for 1987 and the German-Africa Award for freedom of expression in 2001, the year he went into exile.
The last 15 years in exile bring one to a point of reflection on what this whole life is all about and the sacrifices one made and for what objective.
He was away from home and family, 'running away from death threats'.
The question becomes who threatened him and for what purposes, or could it have been part of his journey to fame and recognition?
We know though that some people have had to go all out to face death for our freedom.
In our next leap as a nation, we will need battles of the mind and it is in such areas that our artists should be on the frontline.
The quest for national development calls for bullets of song and letter.
There is still a war front as the bullets in song and word will, but build or destroy a nation.
Chenjerai was fighting the war on the fronts of song and word and he had selected the side that he wanted to fight the war on.
Perhaps his death and evaluation of his life as an author should be a time for all artists to revisit and reflect on which side of the frontline they are positioned.
There are those who write to entertain.
He certainly entertained.
May our writers and artists be the moral boosters for nation building that they should be.
Rest in peace Save and may your good side give hope and inspiration to all upcoming artists and authors.
We all have a balance sheet with assets and liabilities.
The good that men do lives after them, and the bad is often interred with their bones.
So let it be with Chenjerai Hove.