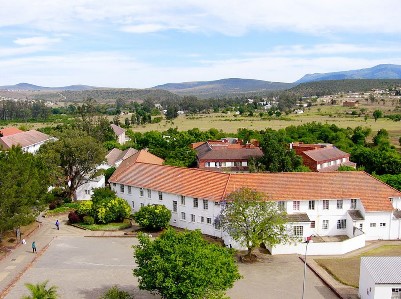 DURING colonial Rhodesia, an educated African was most likely to be a graduate of the University of Fort Hare, situated in Alice, South Africa's Eastern Cape Province.
This was a key institution in higher education for Africans from 1916 to 1959. Today, Fort Hare is one of the oldest universities in southern Africa because of its history of being the first university to open its doors to Africans. Fort Hare provided a high standard of education to students from across Sub-Saharan Africa. Like Makerere University, Fort Hare became the centre of black consciousness and resistance against colonial racism.
Many African resistance movements were created and nurtured at Fort Hare. In a country known for an apartheid and racist system in education, how did Fort Hare become such a remarkable university compared to Makerere in Uganda and other academic institutes outside Africa? While there was increasing military conquest and massacres of the Africans as colonialism took a stronghold, Christianity came in from a different angle, preaching passivity, love and forgiveness.
Alongside these ideals was education.
The missionaries felt a duty to 'civilise' Africans by introducing the gospel. Among the most key ones was John Stewart who advocated for scholarships. Through the support of missionaries, the South African Native College was established in 1916.
It was the first college created for higher education of Africans in Southern Africa. Later on, in 1951, it was affiliated with Rhodes University and renamed The University College of Fort Hare.
Fort Hare was built upon a unique and significant history of non-racism.
There was an environment where critical debate provided and aspiration towards educational excellence.
Fort Hare was a successful university, boasting graduates who later rose to power. The students were among the first Africans to be established in prominent careers in the fields of politics, medicine, law, literature and art.
Among them was non-other than Nelson Mandela, Oliver Tambo, Govan Mbeki, Robert Sobukwe and Mangosuthu Buthelezi. From Zimbabwe, our own President Robert Mugabe graduated from Fort Hare and so did Herbert Chitepo, historian and philosopher, Stanlake Samkange and the first black Zimbabwean medical doctor, Samuel Parirenyatwa.
Graduate students came also from up north, to as far as Kenya and Uganda. Out of Kenya came Elius Mathu and Charles Njonjo in Kenya who also impacted their nations in political consciousness and resistance.
In the arts, at Fort Hare emerged the poet Dennis Brutus, Drum journalist Canaan Themba, sculptor and painter Ernest Mancoba and Xhosa author and scholar Archibald Campbell Jordan.
Among the students were those who came from a Christian background and others whose beliefs and roots were deeply embedded in traditional notions of identity as Africans. Donovan Williams has described the college by noting that it was created from "an uneasy alliance between the new class of educated African Christians, supported by a number of traditional Southern African leaders, and early twentieth-century white liberals, many of them clergy… The religious tradition at the heart of Fort Hare's origin, shared by blacks and whites alike, heralded, plain living and high thinking, and a form of education that was undeniably Eurocentric."
Although Fort Hare operated in an environment of racial segregation even before apartheid, the university provided an environment of social justice and independent thinking.  
It was racially inclusive with black, coloured and Indian students studying in the same class.
Women were included right from the beginning.
Staff included both white and black including academics like ZK Matthews and DDT Jabavu.
The ethnic diversity of students studied indigenous languages ranging from Xhosa, Sotho, Zulu, Afrikaans and many others.
In 1948, the Afrikaner Nationalist Government was elected.
It was committed to the implementation of the racist system of apartheid which included the creation of separate educational facilities.
During the early days of apartheid, students at Fort Hare did not initially recognise that the system was meant to destroy them as a race.
As Donovan William's book has noted, " many at Fort Hare did not appreciate the looming threat, and how students and the administration, instead of uniting in the face of the threat, instead fought each other, and prepared the way for the government take-over at the end of the decade."
In 1959-60 the National Party government put an end to the progressive educational developments at Fort Hare.
In a drastic move, the government ordered that the University College of Fort Hare was to become college of Xhosa students only.
As Christopher Saunders has noted, "Fort Hare was transformed into an ethnic college for Xhosa speakers.   
"Outspoken staff members were expelled and a new administration, conspicuously loyal to the government and intent on imposing its world-view, was installed."
This meant that Fort Hare was now one of four ethnic colleges.
African student admission to any other university was reduced.
The staff and students opposed the legislation to place the college under such government control, but there was no success.
There was a widespread movement of opposition as Fort Hare became a stronghold of the black consciousness oriented South African Students Organisation.
Such resistance could not be tolerated by the apartheid regime.
This led to the suppression in the 1960s of the African National Congress and Pan-Africanist Congress.
The independent values upon which Fort Hare was built were challenged and oppressed, resulting in the destruction of free academic Pan-Africanist thinking.
For the next 30 years, Xhosa student numbers increased.
But Fort Hare was no longer the Pan-African academic institute of excellence.
It was reduced to the level of 'Bush Colleges' built across many homelands.  There were many changes at Fort Hare as its standards declined.
By 1970, Fort Hare had become a self-governing and independent university. When the Ciskei was created in 1980, Fort Hare became, "the University of a microstate, recognised only by its fellow Bantustans and by South Africa's minority government, a marked decline from its previous status as the greatest centre of black higher education in Southern and Eastern Africa."
Later still, there were constant protests by students, brutally suppressed, against the Ciskei homeland regime.
Despite the drastic historical changes at Fort Hare, the academic tradition of learning has remained.
The vibrant history of Fort Hare is well recorded in the archival records where there is significant information on the history of the ANC and other liberation movements in exile.
These records present a most valuable and extraordinary educational heritage which is accessible to many scholars in the global world.
Today, Fort Hare stands as a symbol of academic excellence in Africa, a profound historical centre responsible for producing knowledge.