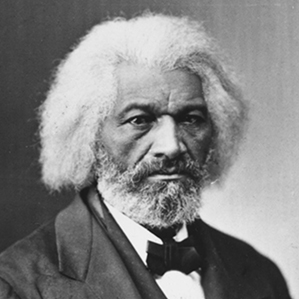 THE everyday life of a slave remains a hidden and controversial subject in history. In the past, slavery history was captured mostly by white American historians who gave their own interpretations of slavery in the United States.
However, as Robert Gibson has argued in his book titled Slave Narratives: Black Autobiography in nineteenth Century America, many of the viewpoints of the historians and other scholars, "failed to consider seriously and systematically the documentary records of the slaves in their research.
"They overlooked or underestimated the significance of slave narratives, because they dismissed the slave testimonies as unreliable sources for historical research. "The result was an over-reliance on sources sympathetic to slavery."
In order to understand the history of a slave, we must look back to the stories and narratives written by the slaves themselves.
Although such narratives are scarce, there are many records which present rare lives of individuals who survived in the early days of slavery to the present.
A focus on the life of an individual provided more insight into the meaning and experience of slavery from the time he left Africa to the time he became free.
Recent sources and research have shown that the first man to become a slave was Anthony Johnson, who lived in Angola.
Johnson would not have been his real name because slaves were given new names once they arrived on in the 'new world'.
Johnson was sold to a European trade merchant and forced to come to America in 1620.
And yet, in reality, Johnson was not a slave, but an indentured servant in the colony of Virginia. 
He worked for his room and board, but was not free because he could still be sold or exchanged by the man who claimed to own him.
In 1635 Johnson became free from his master, worked hard and owned land.
In 1654, he owned a slave called John Casor who had been forced out of Africa as well.
After some years, John Casor sought to be free from his role as an indentured labourer, but Johnson would not let him go.
The matter between the two was referred to court.
Ironically, Johnson, a black man, won the right to own another black man as a slave.
When Johnson died 1670 on his plantation, the court did not allow his children to inherit the property.
Instead, it was declared that, "as a black man, Anthony Johnson was not a citizen of the colony."
A white slave owner simply took over the estate and made it his own.
However, not all was taken away as some history records have shown that, "his children were allowed a small portion of Johnson's former property to use and provide for them."
Johnson is often regarded by to historians to be the first legal slave owner in the British colonies that would become the United States.
His life was remarkably different therefore to the lives of slaves who arrived in America after that period.
Frederick Douglass, a former slave wrote the Narrative of the Life of Frederick Douglass: an American Slave.
The book was written in 1845 with a preface written by William Lloyd Garrison.
It was a groundbreaking success.
When the book was written, Douglas was already well known as a speaker belonging to the Massachusetts Anti-Slavery Society.
The stories present Douglass' early life, ending soon after his escape from slavery at the age of 20.
Douglas presented an inside story of what life was like as a slave and his survival techniques as a black man.
That narrative could only be told by the person who experienced the horrors and brutality of slavery in his everyday life.
Apart from slave narrative, films provide an insight into the lives of black men during slavery.
More recently, a film titled 12 Years a Slave is one man's story about his life as a slave.
It mirrors the experiences of millions of others who lived exactly like him for hundreds of years.
12 Years a Slave is based on the memoir of Solomon Northup, a black man born free in New York.
In the opening scenes, we see a black man and a black woman, Solomon and his wife, in a romantic embrace looking into each other's eyes.
Solomon represents the image of a strong handsome free black man.
Then he gets captured leaving behind his family and his career as a respected musician.
He is treated like an object, his manhood and masculinity continuously challenged and taken away.
He lived as a slave and was tortured for 12 years.
Commenting on the power of this film, one reviewer has noted that: "the film's power lies in the details we never see in movies: How the master's life spilled over into the slaves' lives.
"How slaves waited around for punishment without chains—but with nowhere to run.
"The tags slaves had to wear if they left the plantation.
"Being forced to sing while working or getting lashed."
At one stage, during his flight, Solomon comes across white men about to hang black man.
This is the lynching mob that was so common at that time.
Solomon stares at this ongoing event and the white men ask him why he was standing there.
Then they ignore him and continue on their business of murdering the black man by hanging.
It's that same imagery that Billie Holliday sings about in the song, 'Strange Fruit'.
The slave was subjected to mental and physical abuse on a mass scale.
A man was not able to protect his wife from rape by a white man.
The next column will focus on the gruesome everyday life of a female slave on America's plantations.