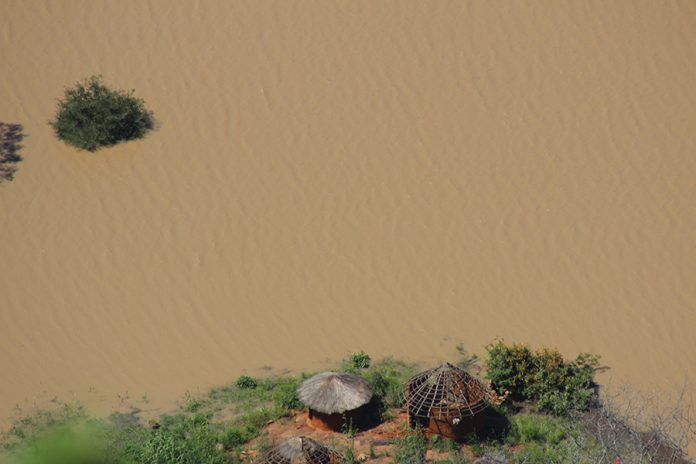 Environment Reporter
ZIMBABWE has been immensely affected by changes in climate and weather patterns that have become unpredictable over the years.
The changes have been attributed to global warming.
Global warming is a phenomena that affects ocean and wind currents, leading to changes in rainfall patterns and increase in extreme weather events including cyclones, storms, floods, fires and droughts.
Cyclones have previously ripped across Zimbabwe, wreaking havoc and leading to loss of lives, property, livestock and infrastructure.
The effects of climate change are captured in a report by H. Pallet titled, 'Cyclones tracks in the vicinity of the Mozambique channel', and included in the report are, Cyclone Astrid (1957-58), Cyclone Collene (1959), Cyclone Daphne (1966-67) and Cyclone Berthe (1969).
In the 1970s, Cyclone Emily, which first hit the south across the Limpopo River, is said to have destroyed houses and huts, livestock, crops and killed a number of people in Zimbabwe.
Cyclone Bonita also made headlines in 1996 when it hit the country, killing some people, livestock and destroying houses and crops.
Then in 2000, Cyclone Eline, with a speed of 120km per hour, hit Zimbabwe, Mozambique, South Africa and other countries in the region leaving behind a trail of destruction.
It was the worst in half a century.
Cyclone Eline-induced floods saw a total of 136 deaths reported in Zimbabwe,
59 184 houses and huts destroyed, 538 schools and 54 clinics destroyed as well as 230 dams burst, while a total of 20 000 cattle were lost.
Last year, the country experienced a number of cyclones which include, Cyclone Dineo and Cyclone Enowa.
Cyclone Dineo and Enowa-induced floods destroyed most parts of Matabeleland South and North provinces, particularly in Tsholotsho, Bulilima, Mangwe, Nkayi and parts of Matobo districts.
This season, heavy rains are already being experienced in most parts of the country, leaving dams such as Siya, Mazowe and Mazvikadei 90 percent full (by end of November) with high chances of spilling as the rain season progresses.
In rural areas, the United Nations (UN) encourages the growing of drought-resistant crops and harvesting of water through building of dams so that irrigation can be the way to go.
Farmers in Mashonaland East urged the Government that there was need for more dams that will harvest the excess water such that it will not go to waste, but put to good use after the rain season.
In previous seasons, floods hit Tokwe Mukosi and most people were displaced.
The incident was declared a national disaster.
Animals, livestock and property were lost and hence this must be avoided this season.
One farmer, Oliver Chitete said other factors that might be causing rivers and dams to quickly fill up is lack of de-silting by the responsible Government departments.
"Madam mazhinji akatozara, asi mukatarisisa akazara jecha mukati," said Chitete (Most dams are already full due to silting).
"Dai hurumende yakwanisa kubvisa jecha iroro kuti mvura isakasike kuzara." (We urge the Government to remove the sand so that dams are filled up with water).
De-silting is the removal of excess sand from the river or dam and must be done regularly in order to give water enough space.
Pundits contend climate change and sustainable development are inseparable.
The United Nations Ambitious Action on Climate Change (UNACC) is on record that: "Climate change and sustainable development are the central challenges of our time.
They are inseparably linked and need to be addressed together.
Action to reduce greenhouse gas (GHG) emissions and adapt to climate impacts is essential for ensuring sustainable development.
At the same time, only sustainable development can provide the stable political, economic, social and environmental conditions that all countries need to address climate change successfully and build carbon-neutral economies."
With a new era that has come upon Zimbabwe in terms of leadership, serious consideration must be taken on issues relating to climate change and to have in place a proper disaster management plan just in case disaster strikes this season.