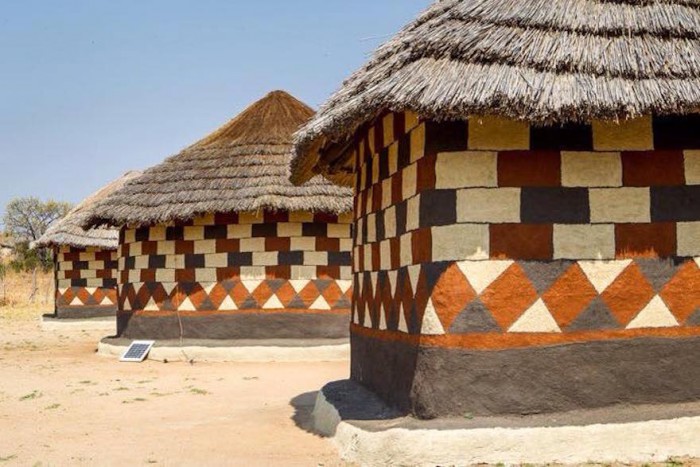 RURAL communities, especially in Matabeleland North and South provinces, have turned their decorative hut paintings/murals into tourist attractions to boost their income.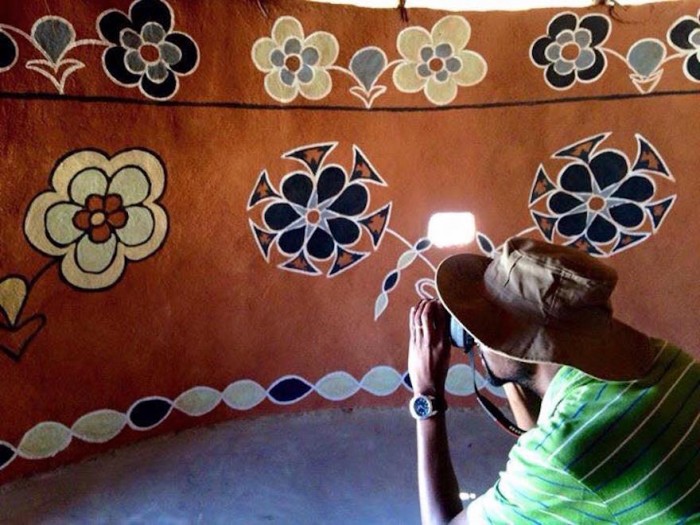 Ethnic mural have become an important form of interior and exterior decoration. These murals depict the different phases of people's lives.
Many homestead owners choose to tell their history and stories through traditional art presented on the walls of their homes.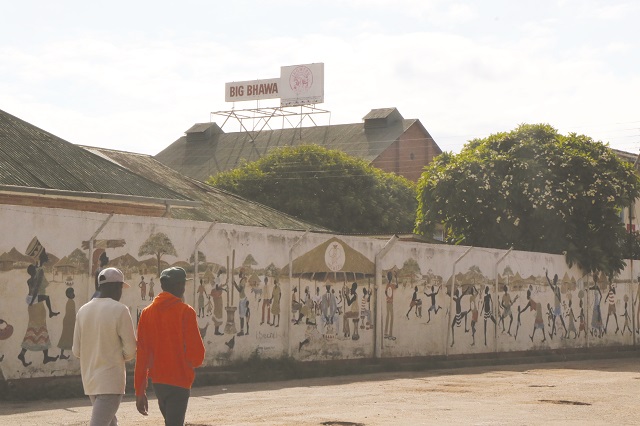 Others depict men at a traditional beer party, dancing and drinking; some are of boys herding cattle, working in the fields or hunting.
The paintings include women doing household chores such as pounding, grinding, fetching water or firewood.
Some modern designs and motifs such as cars, scotch carts, bicycles can be seen plastered on the walls, while roughly sketched flowers are also depicted, especially inside girls sleeping huts.
Elders say hut paintings and mural art, especially the chevron pattern which features on most of these huts, have important cultural significance and express the ethos of a group of people in a deep way which words cannot describe.
The chevron pattern is seen on the Great Zimbabwe, Khami Monuments in the southern part of Zimbabwe as well as on earthenware (pots, plates) and walking sticks used by most Zimbabweans.
According to Wikipedia a mural is any piece of artwork painted or applied directly on a wall, ceiling or other permanent surfaces.
A distinguishing characteristic of mural painting is that the architectural elements of the given space are harmoniously incorporated into the picture.
Murals are important in that they bring art into the public sphere and can be an effective tool of social emancipation or achieving cultural, political and social goals.
In some public spaces, murals are sometimes created against the law, or have been commissioned by local bars and shops.
Often, the visual effects are an enticement to attract public attention to social issues.
They have a dramatic impact, consciously or subconsciously, on the attitudes of the passersby when they are painted in areas where people live and work.
In Bulawayo's old suburbs of Makokoba and Mzilikazi, murals are seen splashed on precast walls, residential flats and beerhalls.
Similarly, in Harare in Mbare residential flats, huge murals of smiling faces of children have been painted high on the walls, adding an atheistic improvement to the daily lives of residents and passersby as well as beautifying the buildings.
Research also establishes that the word 'mural' originates from the Latin word 'murus' or 'wall'.
Thus, mural art refers to any form of visual expression created on a wall.
Mural art is a longstanding public art form that expresses religious and political beliefs within societies.
The history of murals and mural painting is rich and varied; from the prehistoric Bushmen cave paintings in Matobo Hills to the celebratory and ceremonial murals of ancient Egypt and Rome.
In their early history, murals were often used to display religious symbols.
For example, in the 30th Century BC, Egyptians painted the walls of their tombs with pictures of gods and goddesses.
The various caves in Southern African landscapes and Africa also contain mural paintings from approximately 200BC that depict symbolic representations from religious symbols of animals, snakes and other sacred symbols depicting their beliefs in different ancestral worship.
Christians also decorated their tombs with images of Christ, while Indians decorated theirs with images of Buddha.
However, murals, today, are painted in a variety of traditional and non-traditional ways, using oil or water-based media, and vary in style from abstract to modern art.
Mural painting itself has experienced an amazing renaissance in private residences and public buildings, especially in many African cities.
Today, community hut painting and murals are a mode of expression for most rural people in every graphic style imaginable; abstract, photorealistic, surrealist, expressionist and graffiti.
These paintings and murals have become community centerpieces that bring people together to celebrate the heritage and history of their homes.
These paintings have made these communities and neighbourhoods beautiful, they have added colour to building walls and streets that would otherwise go unnoticed by locals and tourists alike.
For instance, Makokoba in Bulawayo is an example of how community murals have transformed space.
After years of decline and blankbrain drain, the suburb began an interactive community mural and artistic history project initiated by some art students from Mzilikazi Arts and Crafts Centre.
The murals also act as collective thought spaces. They can create dialogue around a subject or community issue through what they depict.
These community murals add value to their neighbourhoods while also encouraging dialogue about how individuals can protect their buildings from vandalism.
House and mural painting can also benefit rural and urban communities earn revenue through organised tourism ventures as outlined in The Zimbabwe Agenda for Sustainable Socio-Economic Transformation (ZimAsset) under the Value Addition and Beneficiation Cluster.
The value addition and beneficiation strategy is anchored on the communities themselves taking a key role in the execution of the activities around their communities.
Among some of the strategies of the cluster that should be developed are tourism products and diversification, improved product development and diversification.
The key in the beneficiation of this strategy is the capacity building of communities' women, youth and the physically challenged who will act as key drivers to the revival of community-based tourism enterprises (CBTEs).
There are a lot of cultural and historical sites that can unlock tourism revenues for rural communities.