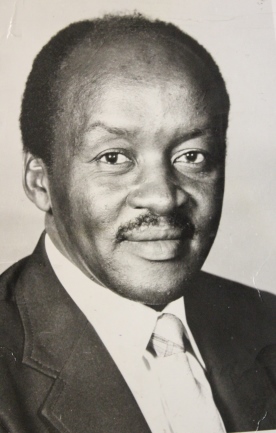 IT would be amiss for anyone to profile black journalism in Rhodesia and Zimbabwe without mentioning the key role that the late Dr Nathan Shamuyarira played in the noble profession.
Shamuyarira was a pioneering black journalist during colonial rule in the then Rhodesia and a fierce critic of the brutal white rule.
His career as a journalist dates back to May 5 in 1953 when he joined African Newspapers Limited as a cub reporter. African Newspapers was owned and run by the Paver brothers who were viewed as liberal whites compared to their racist peers of the day.
The other newspapers under this group were the African Weekly launched in 1943, The Bantu Mirror, The Harvester for farmers, and The Recorder, which targeted teachers. The flagship in the stable was the African Daily News where Dr Shamuyarira honed his writing skills and earned himself great respect.
He rose steadily in the company, becoming the first black editor of the African Daily News in 1956.
From July 1959 until September 1962, he was Editor-in-Chief, a post from which he resigned over various policy issues.
In 1956, in his capacity as a reporter, he attended the Capricorn Africa Society convention at Salima, Nyasaland (now Malawi).
As a bright and personable journalist, opportunities to travel came his way on several occasions.
In January 1959 he was invited to take part in a six-week tour of Britain as a member of a group of Commonwealth journalists.
In September of the following year he left Salisbury on a three-month tour of the United States.
His 1950s contemporaries include Jasper Savanhu, Lawrence Vambe, Enoch Dumbutshena, Stanlake Samkange, Willie Musarurwa, Noel Mukono, Charlton Ngcebetsha and Cephas Msipa.
In an interview with The Patriot, former Midlands Governor, Cephas Msipa described Dr Shamuyarira as a hardworking journalist who had the interests of the nation at heart.
"I first met Dr Shamuyarira in 1956 then he was editor of the African Daily News and I was a teacher in Kwekwe," said Cde Msipa.
"He nurtured me to be a journalist and appointed me to be midlands correspondent for the African Newspapers.
"The following year during my schools holiday, he invited me to come to his home in Mbare.
"That is when he told me he wanted me to join the stable full time as assistant editor."
Cde Msipa said Dr Shamuyarira was a talented journalist who raised the standard of journalism in Rhodesia and African Newspapers was respected as a media stable.
"Dr Shamuyarira was a journalist by calling, in those days there were no training facilities, so he was a self-trained journalist," said Cde Msipa.
"When he was at the helm of the paper he helped to put across the views of nationalists and bring to light the brutality of the white minority Government."
At independence in 1980 Dr Shamuyarira was appointed the first Minister of Information.
He used his experience to bring about sanity and respect to journalism, which had been hitherto a preserve of the whites.
He invited senior black journalists working outside the country, like Bill Saidi, Steve Mpofu, Farai Munyuki, Tim Nyahunzvi and others to return home and take up the senior jobs on state newspapers that were being left by the whites who could not work under a black government.
Dr Shamuyarira also spearheaded the formation of the Mass Media Trust, which was the policy making body for state media.
Former Information Deputy Minister, Dr Bright Matonga described Dr Shamuyarira as a humble and dedicated person.
"I had a fruitful encounter with Dr Shamuyarira when I was Deputy Minister of Information and he was ZANU PF spokesperson," said Dr Matonga.
"He was a fountain of knowledge and I learnt a lot from him.
"When I consulted him for advice, he was very engaging and not patronising."
Dr Matonga said Dr Shamuyarira believed that the media should be owned by the people.
"In 1981 he convinced the then Prime Minister Cde Robert Mugabe to source out a loan from the President of Nigeria Olusegun Obasanjo to buy the Argus group newspapers now Zimbabwe Newspapers," said Dr Matonga
"At the same time he acquired most television and radio equipment that is still being used at the Zimbabwe Broadcasting Corporation from Thompsons in France.
"Dr Shamuyarira was a reference point to many journalists as most editors were mentored by him."
The Zimbabwe Union of Journalist (ZUJ) acknowledged the role played by Dr Shamuyarira in developing the media industry in Zimbabwe, first as the pioneer and torch bearer of black journalists before the country attained its independence in 1980 and later.
"Dr Shamuyarira pioneered the provision of formal training of Zimbabwe journalists after independence and the formation of ZUJ," said ZUJ secretary-general, Foster Dongozi.
Dr Shamuyarira remained loyal to the development of the media fraternity.
In 2006 he established the Nathan Shamuyarira Foundation to sponsor trainee journalists and other disadvantaged media students. Dr Shamuyarira who was 85, died on Wednesday June 4 2014 at West End Hospital in Harare after succumbing to a chest infection. He is survived by his wife Dorothy.