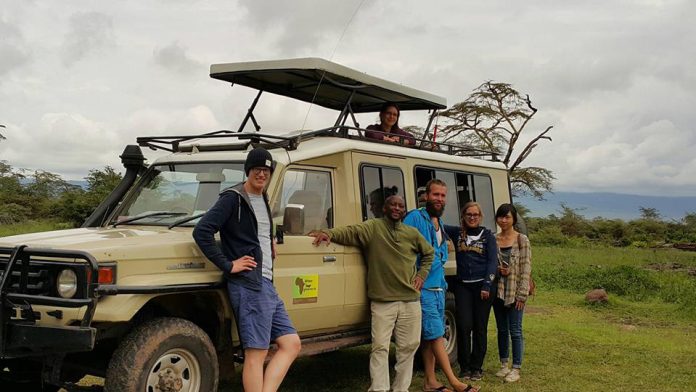 THOUSANDS of leisure and business international travellers from Zimbabwe who went abroad in the past 12 months have done so without any travel insurance.
According to research from Travel Insurance International, more than one-in-five people reported travelling on some holidays completely uninsured in the past 12 months.
The most common reason for not buying cover was 'people felt it was not needed'.
Those who did, bought insurance because it was a visa requirement to provide proof that one had obtained private medical insurance from a reputable insurance company.
Travel insurance cover was introduced in 2003 to cover both leisure and business international travellers.
While the average cost of a travel insurance claim is between US$60 and US$150, the cost of medical treatment or repatriation can run into thousands of dollars, leaving people extremely vulnerable abroad.
Without sufficient cover, many families are having to raise money for treatment or repatriation, with some resorting to crowdfunding.
Horror stories about hospital stays outside of the country resulting in medical bills in the hundreds of thousands of dollars should drive any Zimbabwean to purchase some type of travel insurance that includes medical cover for travel abroad.
Last month, a Belgian man and a Spanish woman died while six other tourists were critically injured when a double decker tourist bus hit low-hanging tree branches in Malta.
Early this year, one tourist died while another was seriously injured after they were attacked by crocodiles while canoeing in the Matopos National Park in Zimbabwe.
In December last year, a Melbourne woman, Claire Penno, was killed in a car accident with her 18-months-old daughter while on holiday in Zimbabwe.
A GoFundMe was set up to try and help raise money to bring Penno and her daughter's bodies back to Australia and over US$27 000 was raised.
Speaking to journalists at an insurance mentorship programme, CIMAS chief executive officer Vulindlela Ndlovu urged leisure and business international travellers to take out travel insurance which covers their circumstances and the activities they are planning to do.
"People are risking thousands of dollars in medical bills by travelling without an insurance policy that covers them for everything they want to do abroad," said Ndlovu.
"It's important to know that most medial aid covers cannot pay medical bills if you are hospitalised abroad nor can we fly you home."
Ndlovu said the travel insurance covers up to US$50 000 for urgent and unexpected illness, accidents, repatriation of mortal remains, flight delays, cancellation and baggage losses.
Some insurance policies forbid unscheduled boat or plane rides, or exclude dangerous activities such as white-water rafting, canoeing or even hiking.
Others also do not cover people in countries subject to foreign office warnings.
In some instances, standard travel insurance is invalidated if the policyholder chooses to visit a dangerous region.
Local insurance companies have started asking clients to pay for their travel insurance in US dollars as Zimbabwe's foreign currency shortages worsen.
At least seven out of the eight insurance companies were asking for greenbacks.
Insurers said the move was being done to ease pressure on the country's foreign exchange payments.
Almost US$2 billion in travel insurance is sold each year.
Travel insurance can be broken down into three policies; single trip, annual/multi-trip and backpacker travel insurance.
Travel insurance can usually be arranged at the time of the booking of a trip to cover exactly the duration of that trip, or a 'multi-trip' policy can cover an unlimited number of trips within a set timeframe.