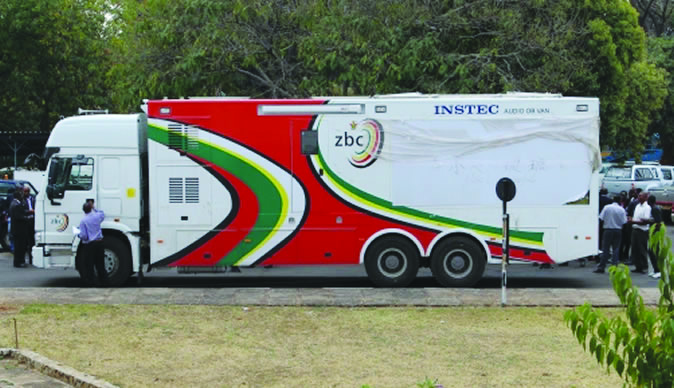 By Golden Guvamatanga
THE contribution of those who sacrificed their lives towards our freedom is so huge it cannot be compromised by the gross incompetence one sometimes witnesses in the running of government owned business entities and the affairs of the state.
The recent unveiling by ZANU PF and Government of a new economic blueprint, the Zimbabwe Agenda for Sustainable Socio-Economic Transformation (Zim Asset) which has been dubbed the Results Based Agenda will test the party's seriousness to turn around the economy.
This is because history has shown that despite coming up with world class blueprints, implementation has been the Government of Zimbabwe's biggest challenge.
Whenever we are presented an economic turn-around blueprint we never take time to regularise it to suit our particular situation and unique needs.
When South Korea was given the Western capitalistic model they did not adopt it hook line and sinker. Until the 1980s foreign investors were not allowed majority ownership in local companies except in restricted areas where they realised they did not have the capacity and skills.
There are other reasons why they are a success; such as the Americans pouring in the same amount of aid they gave to 54 African states for 33 years!
Yet that is not the moral lesson, South Korea regularised the model to suit their particular circumstances.
Zimbabwe is still suffering from the effects of opening its markets prematurely at the behest of the Breton Woods institutions' Economic Structural Adjustment Programme (ESAP).
Manufacturing industries like Ascot Textiles in Bulawayo and Cairns in Bulawayo foods have shut down production as they are struggling to compete with the cheaper and sometimes low quality products from South Africa and China.
Zim Asset has striking similarities to the Chinese special socialist system.
In a space of 30 years, the Chinese have leap-frogged their economy to super power status.
They configured socialism to suit their 1,3 billion population and thereby indigenising it to what they now call 'special socialism with Chinese characteristics'.
As Zimbabwe we are supposed then to take this model and design it with Zimbabwean characteristics.
The model has the potential to bust sanctions as the nation becomes self sufficient.
Again the challenge locally is the bureaucratic tendencies, incompetence, a general lethargy and to some extent corruption which President Robert Mugabe has lamented in recent times.
It is an undisputable fact that the failure to embrace investors in Zimbabwe and implementation of programmes has been largely on how our ministries are run.
Most ministries are one man bands where the minister is the sole authority who has the final say on virtually every programme run by his or respective ministry.
Nothing moves unless the minister is involved.
So far little or nothing has been done to kick start the implementation of Zim Asset despite being earmarked to be rolled out in October.
Lack of funding for implementing Zim Asset can never be an excuse when there are Zimbabweans who can bring in investors into the country.
It should never be the sole responsibility of ministers to bring in investors into the country at a time the economy is bleeding.
Yet despite this plethora of challenges the blame always falls on the illegal economic sanctions that were imposed on the country by Western nations.
But how does a company like NetOne lament the effects of sanctions when other mobile service operators like Econet and Telecel are making huge profits in a similar environment?
Reports that NetOne is sidelining investors from a reputable company are worrying at a time the country's oldest mobile service operator should be reaping huge profits from the market.
Surely NetOne managing director Reward Kangai must do something to take his organisation to the apex where it should be.
The same applies for the Zimbabwe Broadcasting Corporation (ZBC) which runs four radio stations and other state owned entities which have been run down due to incompetence and corruption.
On the other hand, new radio stations like ZiFM and Star FM are already making huge profits.
Government must stop continuing dolling out funds to support these entities whose directors misuse the funds.
Officials running these institutions must be creative so as to come with ways that turn their organisations into profit making entities not to wait for government to bail them out every now and then.
The same applies to the way how investors are handled by some Government officials who reportedly subject them to long and winding processes and demand bribes.
An investment proposal to a country hamstrung by the debilitating effects of the sanctions must never take years to process as is the situation now.
Revamped systems ensure that processing of investment proposals is expedited so that Zim Asset does not fall by the wayside like other blueprints.
There is need therefore to harness the best skills that are either deployed to ministries or act on an advisory capacity to the ministries.
Let those with ears listen.