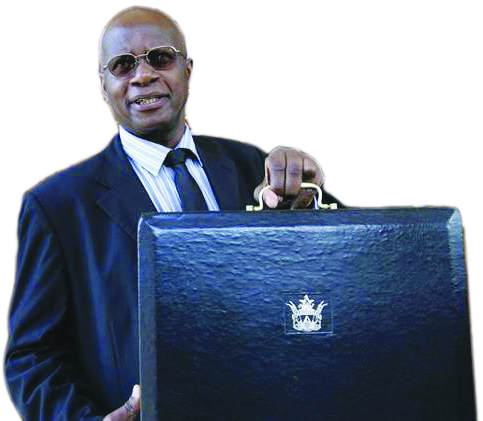 Patriot Reporter
PRESENTING the 2014 National Budget in December last year, Finance Minister Patrick Chinamasa rode against the grain and announced the 'death' of the 'old' economy and the subsequent 'birth' of a new one.
Zimbabwe's 2014 resolution should be about building a new economy as emphasised by the minister who declared, "the old economy is dead.
"There is a new economy emerging."
Zim Asset is about building a new economic order on the ruins of the collapsed white controlled economy.
Every day, we read about companies closing down citing one viability reason or another, but the truth is they were used to making super profits and cannot stand the new requirement of 51/49 share ownership equity.
The new economic dispensation however calls on our people to develop a new thinking to start from scratch and build the Zimbabwean economic phoenix based on that reality.
The country can benefit from its natural resources and agricultural products by exporting them processed as compared to their raw state.
Tobacco as the largest export product albeit in semi-processed form, the country should aim to export processed products like cigarettes and that would see revenues go up more than tenfold.
Rather than exporting raw diamonds, gold and platinum, massive opportunities exist for the country to be a prime source of jewellery.
A few grammes of gold combined with a carat or two of diamond can be worth thousands of dollars from the tens currently being obtained by selling unprocessed products.
Industrial diamonds are the basis for the lucrative abrasives industry worldwide – another excellent opportunity for the country.
In fact, Zimbabwe is bestowed with huge economic potential greater than the majority of countries in Africa.
This is to such an extent that if the potential is intensively pursued, Zimbabwe's economy could well be the fifth largest on the continent by 2020.
One key pillar in turning the economy around is attracting foreign investment.
There is need for the Government to create an enabling environment that promotes meaningful partnerships with international investors.
In the US$4, 2 billion 2014 National Budget, Minister Chinamasa said policy consistency, credibility, certainty and transparency were critical blocks for confidence building in the domestic economy, over and above the prevailing stable macro-economic environment.
State owned companies also need to change their culture of doing business.
Instead of wasting resources chasing after defaulters and debtors, these companies should be innovative and establish new products and services that can be their cash cow.
We also ought to ensure that heads and boards of parastatals and Government entities do not abuse public funds by awarding themselves huge salaries and allowances at the expense of the workers and service delivery to the public who fund these organisations.
For a fresh start, citizens on the other hand should play their part and stop living in the past.
Some people have been engulfed with the "In the heydays" syndrome; all they do is to complain.
Rather they should be propelled by the past to fight for the future in order for Zimbabwe to retain its former glory.
It is time to generate political will required to grow and manage our economy.
Political will is critical if Zimbabwe is to confront and overcome the major challenges it is facing in growing its economy.
There is need to approach the indigenisation with an open-mind: it is not shareholding that defines indigenisation but the ability to set up our own companies.
With many companies closing shop the new economy surely demands an urgent return to the economic drawing board to re-design a new macroeconomic framework including an industrial dispensation anchored on what is at hand and the new reality on the ground.
We cannot continue to hang on foreign companies like Olivine, Reckitt Benckiser, Cairns Foods and Ascot textiles when it is very clear that they do not want to stay with us.
Their closures present indigenous players an opportunity to prove to the world that we can do it.
Zimbabwe must have more indigenous business people like Strive Masiyiwa, Divine Ndhlukula, Shingie Munyeza and Tawanda Mutyebere among others.
The year 2014 clearly presents Zimbabwe with an opportunity to sow the seeds of a new economic dispensation.