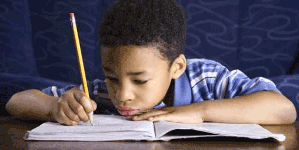 I WENT to school at a time children were caned by teachers for being left-handed or dull.
A victim of numerous and unjustified caning myself, I can speak from experience as I almost became a school drop-out, had my late sister Ketiwe Chifamba not intervened.
My crime; being left-handed and not using the 'right' hand when writing.
That was back then in 1977 when I started primary education.
I will never forget the anger displayed by my Grade One teacher, whom I shall refer to as 'Madam', as she wanted us to call her.
Madam was cruel.
She leapt at you like a tigress when you gave the wrong answer or when she saw people like me using what was considered the 'wrong' hand when writing.
Madam hit me with a blackboard duster or ruler each time I put my pencil in my left hand to write.
At times she punished me by making me tidy the whole class, or carry water from the borehole for her vegetable or flower garden.
The caning, however, became so intense I started hiding in the bushes and playing truant from school.
My bed-wetting at home became intense.
No one understood why I detested going to school.
Gradually, through caning, I changed my biological make-up as a left-handed person to right-handed through nurturing.
But my ordeal was better than that of most children who were considered academically 'dull'; they received Madam's full wrath.
They would be made to stand up throughout the entire lessons, beaten with logs, blackboard-dusters and rulers or spanked on their backs with sticks until they gave the correct answers.
But the correct answers always eluded them under those circumstances as they became more confused and frightened.
Like me, most of the 'dull' kids began to hate school, some of them preferring to herd their parents' livestock instead of going to school.
Unlike me, they left primary education with no grades and their fate was sealed.
Some have since died due to poverty-related illnesses, while the remaining few are making livelihoods by tilling the barren and exhausted lands inherited from their forefathers.
As for me, after overcoming my 'deformity' of using the left hand, I was able to get excellent grades, earn a university degree and get myself a rewarding career.
I am writing this article because I hope it will change the mind-sets of many teachers and parents; that there is no such thing as a 'dull' kid.
What my peers were experiencing back then was probably dyslexia.
"Dyslexia is a common learning difficulty that can cause problems with reading, writing and spelling," according to the UK's NHS Choices.
It is a 'specific learning difficulty', which does not affect intelligence.
It is a cognitive disorder which does not entail one is not intelligent.
Here in the UK, it is estimated to affect between five to 10 percent of the population, while globally it affects between three and seven percent of the population, according to some statistics.
Problems associated with dyslexia can include difficulties in reading quickly, spelling words, writing or pronouncing words.
One of my friends was devastated back then in 2002 when she received a phone-call from Zimbabwe informing her that her son, who she was sending to one of the good schools in Zimbabwe, had attained Seven 'Us' and One 'E' in his 'O'-Level exams.
"MaU seven here veduwe?" she cried.
"Ndinotangira papi?
"I thought by sending him to a good school, he would achieve good grades and come here to train as a nurse.
"I wasted my resources.
"I want him to learn life the hard way.
"I will bring him here so that he will do rese rese anzwe kurwadza kunoita upenyu."
That was 14 years ago.
Guess what?
The son is now a qualified Quantity Surveyor, after graduating from one of UK's universities with a BSc (Hons) Quantity Surveying degree.
He has a very good job, but when the father heard that the son who they had written-off academically was doing well in his Quantity Surveying degree, he asked my friend: "Asi ichokwadi here kuti madegree eikoko kuUK akachipa anongopihwa vanhu?
"Ana *** chaivo kutopindawo mumusuwo weuniversity nekutonzi varikupasa?
"Munhu akatadza kupasa kana Form Four kunoku shuwa?"
He was equally shocked when his son sent him an invitation letter to come to the UK for his graduation, stating that he was graduating with an Upper-Second Class (2.1) degree class.
Up to now I do not think that he accepts that his son worked hard for his degree like any other university graduate internationally.
I have often been asked by many relatives and friends in Zimbabwe: Why it is that those people who were house-maids, garden boys, or anahwindi, get degrees when they come to the UK.
"Rhoda akauya kunoku hanzi ndiri nurse kuUK," one of them told me. "Handibaiwe jekiseni naRhoda ini nekuti akafoira Grade Seven kuno kuZimbabwe.
"Rhoda kuita nurse, chirudzii ichocho?"
But what they do not appreciate is that UK education, like any other university education, is not easy.
The education system recognises dyslexia as a major challenge to pupils and students alike and they carry out assessments to identify those who are dyslexic and offer them practical support.
They are given extra time in examinations, write exams in separate rooms from those who are not dyslexic and some are allocated support workers who take down notes for them in lectures.
They are provided with useful learning tools to enable their processing of information and make it easier for them.
Some are given assistive technologies such as speech recognition equipment which makes it easier for them to 'speak to a computer' and dictate what they want to say.
They also get all range of practical support because dyslexia is not seen as being dull or lack of intelligence, but a disability that can be overcome.
Prominent people who are dyslexic include Muhammad Ali, the World Heavyweight Champion Boxer; Harvey Cushing (Surgeon); Fred Epstein (Neurosurgeon); billionaire Richard Branson (Founder of Virgin Enterprises); Robert Woodruff (President of Coca-Cola from 1923 to 1954), politicians Woodrow Wilson and George Washington and actress Whoopi Goldberg, according to a website (https://www.dyslexia.com/).
Dyslexia transcends race, politics, talent and gender.
Where I am currently studying for my degree, most Zimbabwean students who are dyslexic are getting all the practical help they need to help them sail through and achieve their career goals.
So to my friends and relatives who always ask me if education in the UK is indeed cheap because those house-girls, garden boys and those who we used to laugh at because they were 'dull'are now graduates; UK education is not easy or cheap.
People get the right support and no one is written-off academically.
I think most of our teachers and schools in Zimbabwe must also recognise this and stop caning pupils because they are perceived to be 'academically dull'.
However, the law in Zimbabwe prohibits corporal punishment in schools.