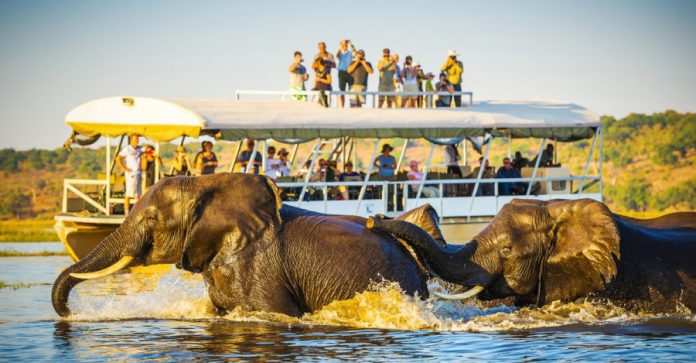 THE year has begun with high hopes and expectations that the new political administration will deliver positive results that had eluded the nation in the social and economic spheres.
Ministries have been given 100 days to produce tangibles and plans on how they intend to grow or revive the economy.
Zimbabwe's tourism sector suffered the negative publicity following the Land Reform Programme that the country embarked on.
That resulted in a major decline of tourist arrivals from many source markets.
It has taken aggressive marketing and rebranding of the country's tourism industry to 'Zimbabwe-A World of Wonders' to have this perception change precipitating an upsurge in tourist arrivals and receipts.
Last year, the Finance and economic development Minister Patrick Chinamasa allocated a budget that many tourism players felt was ideal and would grow the economy.
Minister Chinamasa proposed an extension of the rebate of duty on capital goods imported by Tourism Operators for a further two years.
Government also renewed the suspension of duty on motor vehicles imported by safari operators in order to replace their ageing fleets for a further two years.
Speaking about prospects for this year, Zimbabwe Tourism Authority (ZTA) CEO Karikoga Kaseke has promised to make this year's tourism events bigger.
"We are determined to surpass the big crowd that graced the 10-day Harare International Carnival last year. We will go out of our way to take the event to a new and bigger level."
Transport and Infrastructure Development Minister Joram Gumbo has also said Government will soon begin the construction of Mutare Airport which is expected to boost tourism investment opportunities in that province.
"There have been huge calls for the construction of an airport in Mutare and as government we are going to construct one. We are going to do that so that tourists are able to move freely and fast to Mutare to see Vumba, Nyanga and many other tourist destinations in Manicaland," Minister Gumbo said.
"Manicaland is endowed with tourism opportunities and we will take roads that lead to these tourist destinations as first priority. We will consider the Rusape-Nyanga Highway and the Mutare-Vumba Road."
Zimbabwe National Road Administration ZINARA is currently generating less than US$200 million per annum against US$5,5 billion needed to cover the road maintenance backlog.
President Emmerson Mnangagwa recently moved to have the private sector own a greater chunk of state-owned enterprises.
Eight firms which include telecoms are expected to be privatised. These include Cold Storage Company, Air Zim, Olivine Holdings, Post and Telecommunication Corporation and Agribank, among others.
Air Zimbabwe is reported to be carrying a debt of US$300 million.
In 2017 the Office of the President and Cabinet reported a loss of US$270 million from 38 of the 93 parastatals.
Employers' Association for Tourism and Safari Operators president Clement Mukwasi said the sector was expecting the new administration to establish a licensing authority where documentation for tourism business would be done under one roof.
"At the moment, if you want to join the sector, you need to have about 21 licenses. All these are acquired from different offices. We can't wish away the licenses but we expect this new dispensation to establish a licensing authority of Zimbabwe so that whatever we want to acquire in terms of licenses is done in one office. We need to get it in one floor and one roof like Zambia is doing," Mukwasi said.
"We expect the new dispensation to encourage the free movement of people in line with international norms on migration. This must be less stringent than it is now. Further, labour law in the tourism sector must be liberalised in that we should be able to get expatriates to come in and work in our midst in order for them to bring in their expertise, which will attract people from different countries to enjoy our hospitality. At the moment, it is quite difficult to bring in an expatriate guide into the tourism sector because of stringent requirements by immigration laws on the importation of labour."
Paul Matamisa, the chief executive officer for Zimbabwe Council for Tourism said he is optimistic that the year will yield good results.
"We cannot go anywhere than where we were last year and with the new developments that occurred towards the end of the year, we are hoping for a promising future, judging from the speeches by the President Emmerson Mnangagwa. There is now need to make sure that the pronouncements are followed through by action. A lot of tourists are keen on coming to visit towards the end of the year after the elections, so we hope for a free and fair election," said Matamisa.
Minister of Finance and Economic Development Patrick Chinamasa announced a US$5,1 billion and predicted a 4,5 percent growth in the economy.
The economy has not been performing to its potential and to the expectations of many people demonstrated by the low production and export levels, high levels of unemployment and deterioration in macro-economic stability.