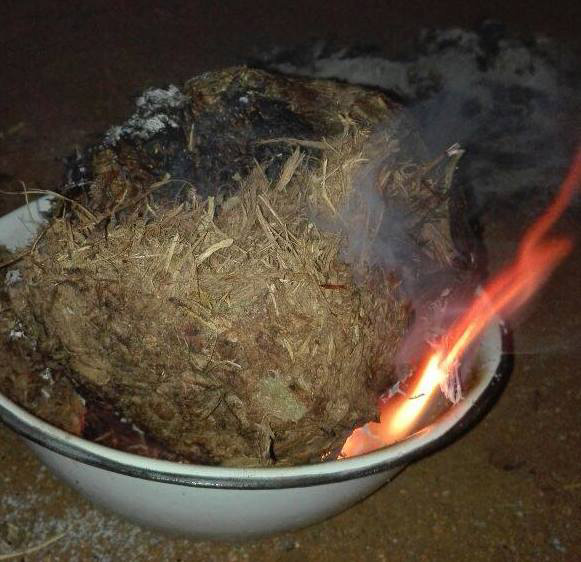 TWENTY years ago, Trynos Muzamba of Gwangwaliba Village in Binga joined a community campaign to fight malaria.
This particular exercise involved pouring a mixture of kerosene and diesel in pools of stagnant water around their homes.
The villagers in the malaria endemic province had been told that oil, poured on stagnant water, prevented the breeding of mosquitoes and killed the larvae.
Muzamba and his neighbours fought a losing battle, especially considering the high price of kerosene.
However, renewed efforts by the Government to fight malaria using other methods such as treated bed nets and indoor residual chemical spraying has saved many villagers.
Muzamba and others are still participating in community programmes to fight the disease and are also promoting traditional methods of fighting malaria.
One of the traditional methods is a herb tonic mixed with busika, a bitter bean-like pod as well as baobab flowers and stored in traditional gourds. This is then given to children and pregnant women.
This traditional method has helped prevent malaria to hundreds of people in this malaria prevalent community.
There are other traditional methods of controlling mosquitoes, such as drinking a mixture of elephant dung and water.
The dung is put in a calabash and left overnight to soak; the mixture is then mixed with salt and drank in the morning.
The dung can be burnt overnight with the smoke acting as a mosquito repellent.
Other traditional methods include bathing in the sap of certain tree plants or alternatively the sap is mixed with oil and rubbed all over the body when one goes to sleep; this also acts as a repellent.
Malaria is a life-threatening disease caused by parasites that are transmitted to people through the bites of infected mosquitoes.
About half of the world's population is at risk of malaria, particularly those in lower-income countries.
It infects more than 500 million people each year and kills more than one million people, according to the World Health Organisation (WHO).
However, malaria is preventable and curable.
By virtue of his position in society, Muzamba is one of the few people tasked by the village elders to oversee that Gwangwaliba is safe from malaria.
He spends most of his time riding his old bicycle going around the village educating people on how to use traditional herbs to cure malaria which, in most cases, has become more resistant to conventional methods of treatment.
Treated mosquito nets are widely used but they are complemented by the use of traditional herbs.
Community mobilisation and the use of traditional methods to curb malaria, especially in areas like Hwange and Binga have been very effective in curtailing the spread of malaria.
The traditional methods have also contributed to the huge strides made in the fight against the disease and have also complemented the use of subsidised insecticide-treated nets which were introduced in 2001.
In 2005 and 2006, an evaluation on the impact of the nets showed that their use resulted in a 44 percent reduction in malaria infections and a sharp drop in the mortality rate of children aged below five.
These traditional medicines have been so effective that some Western pharmaceutical companies have been 'stealing' them and patenting them as their own.
Since colonisation, Western private and public enterprises as well as their intermediaries have been actively collecting, sampling and acquiring these medicines.
It is evident the pharmaceutical industries that have largely developed synthetic drugs are now focusing their attention on higher plants for potential cures.
Health care is one of the fastest growing sectors while alternative medicine is forcing pharmaceutical companies to re-focus their resources in medicine development.
Efforts by Muzamba's community show tremendous progress in fighting malaria and if these gains are sustained, the achievement of the health-related Millennium Development Goals and overcoming the threat of drug resistance is possible.
Achieving and sustaining malaria control is central to achieving many of the Millennium Development Goals (MDGs), particularly (MDG 6) on combating HIV/AIDS, malaria, and other diseases as well as those related to child mortality and maternal health.
Increases in annual global financing for malaria control are encouraging. During the last six years, contributions have increased.
WHO estimates that the number of malaria cases has fallen by more than 50 percent in 43 countries over the past decade.
A recent modelling analysis of malaria prevention in 34 African countries estimates that more than 730 000 lives were saved between 2000 and 2010; nearly three quarters of them since 2006, when the use of both insecticide treated mosquito nets and other interventions became more widespread.