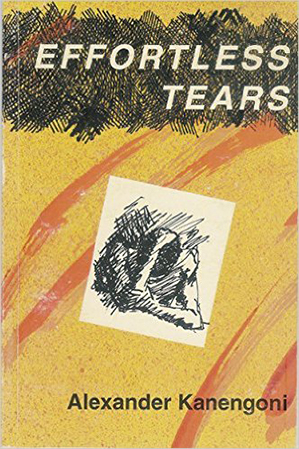 THE past seven days have gone by in a slumber, as I slowly come to terms with Cde Alexander Kanengoni's passing on.
Slowly, it is becoming a reality and no longer a nightmare that I wished it to be.
I am where I am as a writer because of you Cde 'Gora' Kanengoni.
You believed in me, told me to write and not to be afraid of the pen.
We are here today, and not there tomorrow, as David Mungoshi says below in his tribute to Cde Kanengoni.
We, fellow writers with you, Cde Kanengoni, feel while we have been robbed of you in flesh, your spirit lives forever.
You left behind, for us and future generations, a wealth of knowledge (books, articles etc).
Like William Shakespeare, Charles Dickens, Tsitsi Vera, Chinua Achebe, Chenjerai Hove and many more writers who have passed on, your works will outlive generations.
You are not dead.
You have gone to sleep.
Only yesterday I received a copy of your book Effortless Tears.
I cannot describe how I felt when I received the envelop from the postman.
I literally bawled, and he must have thought I am a crazy woman who cries out aloud when she receives a parcel.
He walked away, quickly from my door.
Cde Kanengoni, rest in peace.
You fought the battle and won.
You are a true hero, a victor and your legacy will live on forever.
When people talk about true war veterans, the war of liberation that ended Rhodesian rule and the struggle against neo-colonialism, your name will also be mentioned, because without it, the history will be incomplete.
Rest in peace gamba remagamba, qawe lamaqawe.
Below are some tributes from fellow writers.
Aaron Chiundura Moyo (Playwright, author and actor): "I worked with Cde Kanengoni for many years, as a writer, and when I worked at ZBC-TV in the 1990s.
"Cde Kanengoni was my boss.
"To me his death is a sad loss to the media fraternity, to his family and to the country at large.
"Cde Kanengoni was a true patriot; his patriotism is not questionable.
"The fact that he went to war to liberate the country speaks for itself.
"He was ZANU PF through and through.
"Can you question a freedom fighter about his 'ZANU PF-ness'?
"I don't think so.
"His patriotism was reflected in his writing, his talk and his actions.
"Cde Kanengoni waiva munhu wevanhu.
"Aitaura chokwadi, kana wave kurasika gwara repatriotism aikuudza chokwadi, akanga asingavanze.
"Patriotism is talking and not kunyarara.
"I enjoyed reading his books, his articles in The Patriot.
"He also enjoyed my books.
"He told me that Ziva Kwawakabva (my book) made him cry.
"His articles will live forever.
"Rest in peace Zanda."
Tinashe Muchuri, (Author of Chibarabada and other books): "Ndinoyeuka Zanda semunhu aiva nekuseka kunovaraidza uye semunyori akagona kuburitsa chimiro chechokwadi chehondo yeChimurenga chechipiri kusvika mukushaya kwake.
"Penzura yake yaive yakatesva iineutosvo hwakadzama.
"Akaita kuti ndinzwisise zvimwe zvakaitika muhondo.
"Haufanire kungotambira zvinhu zvausina umboo nazvo.
"Tenda zvauneumboo nazvo.
"Zorora murugare Zanda."
David Mungoshi (Author of The Fading Sun): "My immediate reaction when I got to know about the demise of Cde 'Gora' Kanengoni was one of utter shock and disbelief.
"It sounded like a bad joke that life was serving.
"My mind began to reel back to the visits to his office at The Patriot.
"Whenever I got there his warmth and geniality were always overwhelming.
"I loved drinking tea with him and sharing the sweet potatoes that he sometimes had in his lunch box.
"And being a muzukuru of his in the extended family, I could tease him with impunity whenever I chose.
"One day I asked him how with his height and gait he had survived the war since he would have been an easy target for Rhodesian bullets even from a distance away.
"He just laughed his deep warm laugh and let me enjoy my quip.
"Cde Kanengoni's passing on has reminded me once again and in spectacular fashion just how brittle and expendable life is.
"Here today, gone tomorrow, just like that.
"For most people that would be that.
"You would have dissipated into that vast expanse of nothingness.
"But not Zanda!
"He was a patriot, a hero and a literary giant with a lateral bent in his thinking.
"And he had lots of belief and lots of energy too.
"I am saddened by what might happen or not happen to the project he was working on to collate stories from the war with a view to doing epic movies for posterity.
"What a blow!
"Sekuru Zanda you went away at a time when your sharp intellect and distinctive analysis were needed most.
"I wonder how many people were aware that you were a poet.
"Your poems in Ghetto Diary and Other Poems are fresh and inviting, being so evocative.
"And therein is reposed our comfort: poets never die.
"They straddle the ages and their words ring true to all and sundry.
"Sekuru Zanda, this poem is for you:
And the East Was Red
The fiery winds whisted
As another fateful dawn
Materialised in the east
And the east was red!
Silhouettes danced in the shadows
And the bullets swished and sang
A macabre melody to celebrate a kill
With mirthless abandon
But you came out unscathed
Your time had not come
You'd live to tell the tale
And ask the questions of the times – David Mungoshi (April 2016)
Thomas Mutonono (UK-Based writer): "I dedicate the following poem to Cde Gora Kanengoni.
Kanengoni
Gone in the mist
In the dawn of life he rose.
He fought in the struggle,
Like everyone else.
Until independence
We gained.
In the day time of his life
He wrote like everyone else.
Teaching the new generation
About life and its struggles
Beyond independence
At the sunset of his life
He struggled to understand
Writing his thoughts on paper
Until the mist came
And he disappeared into it. – (By Thomas Mutonono, UK)
Nyanduri Alexander Kanengoni waenda
Ngwe-e-e-e-e
Mangwanani kwayedza
Ndinoona nyanduri
Agere pachikomo pane ruware
Akabata shaya achifunga
Masikati zuva rakati bhanang'na
Ndinoona nyanduri
Akabata chinyoreso achinyora
Nhoroondo dzohupenyu
Nemagariro evanhu.
Kuzoti zuva roodoka
Ndinoona nyanduri
Asisipo pachikomo chiya
Pangosara zvinyorwa zviya
Inova nhaka yatasiirwa. – (By Thomas Mutonono, UK)