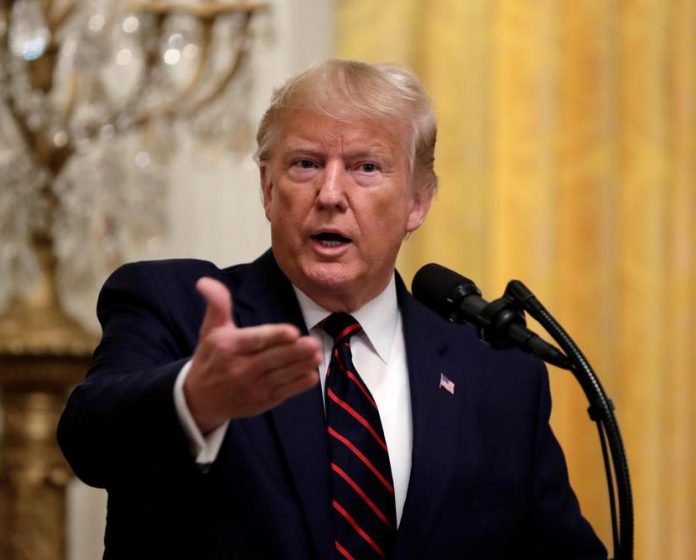 IN May 2019, one of the longest running nation newspapers in the world, The Herald from Scotland, carried varying opinions on whether or not US President Donald Trump should visit the UK and meet the Queen.
One very passionate Scot, Owen Kelly, wrote:
"President Trump is a short-term pragmatist with no loyalty to historical ties or to individual countries or peoples.
He is a ruthless and cynical user of people in his professional and in his personal life.
His credentials speak for themselves.
President Trump is an apologist for racist behaviour as witnessed at Charlottesville.
He is a serial liar who was attributed recently by the Washington Post of making more than 10 000 false or misleading claims since the beginning of his presidency. Overwhelming evidence points to his open and appalling misogynistic behaviour.
The President has ordered migrant children to be locked in cages at the Mexican border.
Mr Trump may be a narcissistic, shallow and compassionless soul but this is irrelevant in this instance.
What is important though, is that he is an affront to democratic values and multi-cultural inclusion and therefore unwelcome here."
While this might be a passionate description of the Commander-in-Chief, it does sum up what we have witnessed time-and-again in the Trump administration.
With the conclusion of one scandal, another one props up for President Trump; the latest offing being the abuse of office allegation.
The whistleblower complaint at the heart of the burgeoning controversy over President Trump's call with the Ukrainian President claims not only that President Trump misused his office for personal gain and endangered national security, but also that unidentified White House officials tried to keep it a secret even within the Government.
In seven stark, carefully-worded pages, the unidentified whistleblower alleged President Trump pushed his foreign counterpart to investigate Democratic presidential contender Joe Biden and his son Hunter Biden and that senior White House officials then tried to 'lock down' records related to the matter.
The pressure on the Ukrainian leader was applied in a phone call, July 25, between President Trump and President Volodymyr Zelensky, the whistleblower alleged – an exchange that turned so politically problematic that White House lawyers directed other officials to remove the electronic transcript of the conversation from the computer system where it was stored.
The transcript, the whistleblower alleged, was then loaded onto a separate system meant for highly classified information.
According to White House officials who informed the whistleblower, that was 'not the first time' a transcript was put there because of concerns about politics rather than national security, the complaint alleged.
President Trump, the whistleblower wrote, was, "…using the power of his office to solicit interference from a foreign country in the 2020 US election."
Obviously, President Trump has not reacted well to the latest round of accusations levelled against him.
He lashed out publicly and privately against the accusations.
At a closed-door event in New York to thank US personnel who had worked on his visit to the UN General Assembly, the president suggested darkly that the people who spoke about his conversation with President Zelensky should be viewed as traitors.
The long and short of this latest Trump scandal has to do with his bid to once again silence his top rivals in the next presidential election.
Over the years, it has become glaring that US elections are not as rosy as we are led to believe.
In recent years, we have noted that US politicians are not above lying and cheating in order to win elections.
If they can lie and cheat in their own elections, how dirty and low can they get when it comes to manipulating elections for the developing world.
George Bush Jnr came into the White House through some rather funny maths and maneuvering by his brother, the then Florida Governor, Jeb Bush, and his Secretary of State Katherine Harris.
Thousands of black electors in Florida were disenfranchised in the election by an electoral system tainted by 'injustice, ineptitude and inefficiency' a leaked report by the US civil rights commission stated.
After more than a month of haggling over recounts and the intervention of the Supreme Court, George Bush was declared winner of the presidential election in Florida by 537 votes.
Then there was Trump, whose 2016 presidential election investigation is yet to be concluded.
One hopes that he will do something meaningful before his first term is over, in between the scandals, racist attacks, bigotry remarks, attacks on the media and outright lies.
It seems Republicans have mastered the art of lying and cheating more than their Democratic Party counterparts.