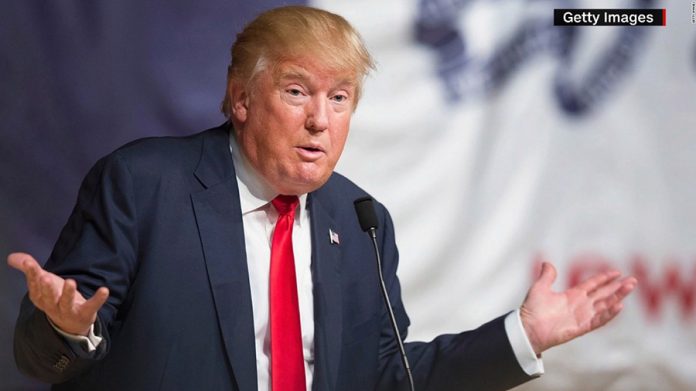 TO say the US is a divided nation would be an understatement.
This past week we have witnessed the protests and counter protests, reactions to these events and the one thing that we can all be certain of is that none of these tensions and conflicts will be resolved soon.
The situation continues to be fuelled from the highest office in the land as President Donald Trump further divides the nation, instead of being the unifier.
Instead of looking up to President Trump for a message of hope, a call for peace, Americans are now looking up to comedians, musicians, artistes, actors, athletes and other celebrities for inspiration for them to make sense out of all this and possibly a solution to the escalating racial tensions, blatant bigotry from the Oval Office and senseless rhetoric that is outside the bounds of civility.
Earlier this year, Angelina Jolie wrote an opinion piece in the New York Times in opposition of President Trump's immigration ban.
The actress, who is also a special envoy to the United Nations High Commissioner for Refugees, wrote that 'implying Muslims are less worthy of protection' inadvertently fuels extremism.
In which case, she believes the response to President Trump's ban, 'must be measured and should be based on facts, not fear'.
In January, another Hollywood great used her time slot at the Golden Globe Awards to remind the US of its humanity and why it should not allow President Trump to lose their moral compass.
Referencing the moment President Trump publicly mocked a physically disabled reporter, Meryl Streep said: "(It) sank its hooks in my heart, not because it was good.
"There was nothing good about it.
"But it was effective and it did its job—it made its intended audience laugh and show their teeth.
"It was that moment when the person asking to sit in the most respected seat in our country imitated a disabled reporter — someone he outranked in privilege, power and the capacity to fight back.
"It kind of broke my heart when I saw it, and I still can't get it out of my head because it wasn't in a movie; it was real life. And this instinct to humiliate, when it's modelled by someone in the public platform, by someone powerful, filters down into everybody's life, because it kind of gives permission for other people to do the same thing."
In 2016, football star Colin Kaepernick gained national attention when he began protesting by not standing while the US National Anthem was being performed before the start of games, motivated by what he viewed as the oppression of people of colour in the US.
His actions prompted a wide variety of responses, including additional athletes in the NFL and other US sports leagues protesting the anthem in various ways.
During a post-game interview, he explained his position stating: "I am not going to stand up to show pride in a flag for a country that oppresses black people and people of colour.
"To me, this is bigger than football and it would be selfish on my part to look the other way.
"There are bodies in the street and people getting paid leave and getting away with murder," referencing a series of events that led to the Black Lives Matter movement and adding that he would continue to protest until he feels like '(the American flag) represents what it's supposed to represent'.
Fans and other organisations have also joined the fight to support Kaepernick, who is now a free agent as top league teams will not sign him.
The reality is, he has been blacklisted for his actions.
A group of pastors from Madison County, Alabama, organised a 'blackout' of NFL games until Kaepernick is signed.
They are pledging to donate their time on Sundays to the uplifting and betterment of youths in disadvantaged neighbourhoods rather than patronise an organisation they feel is blackballing a man for exercising his right to freedom of speech and expression.
In all this, according to NBC News/Marist polls released on Sunday, Trump is becoming less popular in the key states of Michigan, Pennsylvania and Wisconsin.
In the 2016 presidential election, the three states gave Trump his margin of victory by providing him with 46 electoral votes to become the President, despite losing the popular vote to Democratic nominee Hillary Clinton by 2,9 million votes.
The President's approval is currently below 40 percent in all the three states: 36 percent in Michigan, 35 percent in Pennsylvania and 34 percent in Wisconsin, according to the poll.
A Republican strategist, Ana Navarro, says the President has failed to grab the opportunity to unite the already divided nation in the wake of the Charlottesville clashes.
Two months ago, an NPR Survey with Marist and PBS News hour captured 31 percent support for President Trump among independents.
President Trump's popularity is slacking with independent voters who will make or break his next bid and could hand over control of the legislative branch to Democrats in 2018. The survey also revealed that just 37 percent of Americans approve of the job President Trump is doing just over five months into his tenure, while 51 percent disapprove.
Forty percent of those polled strongly disapprove of President Trump's performance, twice the 20 percent who strongly approved.
More people say they feel worse off (40 percent) since Trump took office, than better off (34 percent).
Americans also think President Trump has hurt the country on the global stage.
Fifty-eight percent say the president has weakened the US's position abroad, while 34 percent say he has strengthened it.
In addition, by a 24-point margin, Americans believe former President Barack Obama was, by far, a more effective leader in comparison to President Trump (58 percent to 34 percent).
With each misstep, President Trump is shoring up the coalition of those dissatisfied and disenfranchised by his policies.
Who knows, maybe we are going to see a coalition of these anti-Trumps sweeping change in the US.