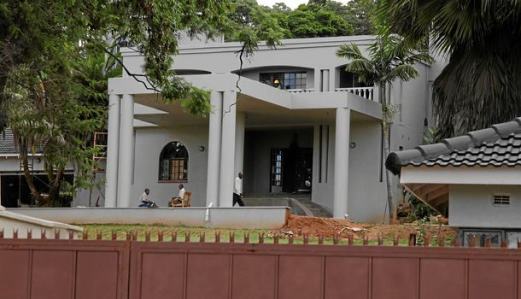 WHEN the political obituary of the embattled MDC-T leader Morgan Tsvangirai's is finally written, it will be about a man from Buhera who nearly became president then spectacularly descended into destitution: a failed marriage, a disintegrating family, an impending court case that will drain all the financial resources that this once 'combative' politician had and the world collapsing around him
Tsvangirai was expected to exit peacefully when his funders, the West advised him to do so.
He refused, but maybe he should have.
He should have bowed out as the 'fearless', as painted by the West, politician who could address a rally anytime of the day; and as that family man whose dirty linen was hung on the line for everyone to see.
Tsvangirai should have bowed out as the 'true democrat' that he aspired and claimed to be, endowed with the riches of Western nations who supported him during the days he was useful.
But everything has gone horribly wrong for Tsvangirai.
The past few days have been horrific.
Tsvangirai is shockingly broke, his marriage to Elizabeth Macheka is on the rocks-it has been so for quite some time.
The party that he hoped would one day take him to the revered State House has all, but collapsed.
In the wink of an eye, his world has crumbled on him like the proverbial deck of cards.
A Tsvangirai surviving on hand outs from friends and well wishers chisionekwi, who would have thought?
Whispers in the MDC-T corridors point to his union with Elizabeth as the reason behind his current financial mess.
They say Tsvangirai invested heavily in property, but in a joint ownership arrangement with his estranged wife as such he cannot relinquish any of the said properties without his partner's approval.
Equally disturbing are reports that his children have vowed not to have anything to do with him until he cuts his companionship with Elizabeth.
On the other hand, the breakaway faction in his party, led by his former trusted lieutenant and close friend Tendai Biti has succeeded in its objective of taking him to court after Speaker of the National Assembly Advocate Jacob Mudenda referred the MDC-T warring parties to court.
This is one exercise that will drain Tsvangirai's drying coffers.
Donors who previously funded the MDC-T have turned their back on the Tsvangirai faction after his widely reported refusal to step down from office.
The donors, our sources say, have in turn pledged to fund the so-called 'rebels' as Biti's faction is commonly referred to.
A furious Tsvangirai recently took aim at the donors, calling on them not to interfere with his party but to 'write reports to their countries'.
Yet the point remains that the same problems that he created for Zimbabweans are returning to haunt him.
Tsvangirai famously told Zimbabweans that they would bear the brunt of the might of economic sanctions if they did not vote him into power.
"Murikuti murikushaya?" Tsvangirai asked an expectant crowd in one of his rallies several years ago.
"Ehe!" the crowd responded.
But Tsvangirai in his typical arrogant fashion had a shocker for them.
"Muchashaisisa," he said.
What goes around comes around goes the saying.
An indicator of his sorry situation was the failed attempt by MDC-T officials to milk their struggling supporters to make contributions for the 'struggle' at a rally in Epworth.
Yet slightly over a year ago, Tsvangirai was the darling of the West, with bank accounts bursting with donor money.
What went wrong?
This week Tsvangirai failed to attend a second consecutive rally due to ill health.
Our sources said his mounting health problems, a mental and nervous breakdown as reported by a local daily, The Herald, are largely due to his waning fortunes.
Despite spirited denials by his spin doctors that he was under the weather and efforts to conceal the nature of illness, it emerged that the opposition leader was allegedly not admitted because he failed to pay the US$2 000 charge required by the medical service provider.
Ironically Tsvangirai's medical setback came a few days after medical practitioners increased consultation fees, a move which has no doubt hit him.
The sources said so broke was Tsvangirai that he cannot even pay for his fuel.
"Situation yamudhara (Tsvangirai) is baffling," said one of the sources.
"His problem is that he used to have easy access to money and he would blow the money on women and binging."
Another source confirmed this, saying Tsvangirai's taste for high life and poor management of finances were among the many careless acts that are returning to haunt the beleaguered MDC-T leader.
"ZvaTsvangirai zvinotyisa," said the source.
"He wanted a high life, he enjoyed it, he loved women, he had them, but look where that has put him now?
"Almost all his investments have Elizabeth's name but you don't do that especially when your woman's background is not that clear, ana Edwin (Tsvangirai's first born son) have never seen eye to eye with Elizabeth and vowed not to have anything to do with him as long as she was in the picture.
"It's a sorry and sad situation that a former Prime Minister finds himself in, will those well wishers continue to give him money?"
It is saddening for Tsvangirai to end this way, but such is the nature of quislings.
They always end up miserable.