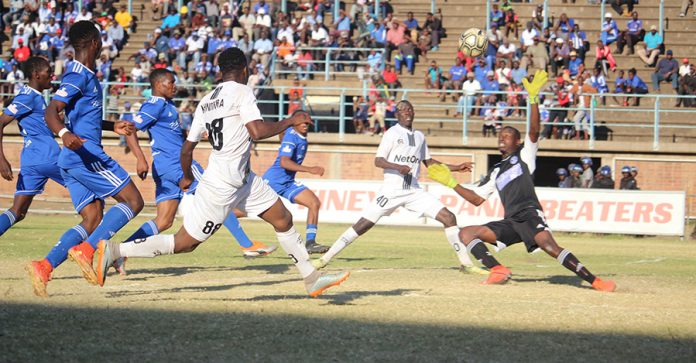 By Sheldon Hakata
THE country's independence celebrations come at a time the nation is on cloud nine after qualifying for the AFCON finals to be held in Cameroon next year.
On another note, local football was given the greenlight to return by Government and the Sports and Recreation Commission (SRC).
Highlanders face Dynamos in the 2021 President's Independence Day Trophy at the National Sports Stadium this Sunday.
The President's Uhuru Trophy grants football fans, especially Dynamos and Highlanders supporters, a chance to assess some of their new acquisitions.
The event signals the return of football in the country.
However, the Uhuru Cup, which occasionally attracted a full house over the years, will be played in an empty arena for the first time ever since independence.
Both clubs have 16 Independence trophies between them, after winning eight times apiece.
But back to our Warriors.
Although they have been to the AFCON before, some people believe the team may have been more successful with a different coach despite the fact that current Warriors gaffer Zdravko Logarusic has become the first foreign coach to take Zimbabwe to the 'promised land'.
ZIFA and the coach definitely need our support.
Logarusic, on the other hand, also needs to shame his critics through better performances in forthcoming assignments.
He has not done much if we look into his past.
The fact that the Warriors appearances at the AFCON have all come under the guidance of local coaches re-ignites the arguments over the merits of foreign coaches.
Football analyst Stan Katsande had this to say: "Loga should leave the talking to the spokesperson and concentrate on motivating his team to be able to reach the next level.
"Mostly when coaching national teams at international level like him, coaches do not teach players how to do their jobs. "These players should have learnt a lot from their respective teams and when they come for national assignments, they will only be there to express themselves in the hope that they may attract good contracts with other overseas clubs.
"If Loga does well, he would have cleared ZIFA."
Turning to the media, pundits contend most people, whether or not they play or watch football, are aware of media representations of local and international football.
No doubt the media is a powerful voice of influence that conditions society's vision and understanding of football.
Shereni Madhobha, who spoke to Patriot Sports, said: "The media and fans may publicly question the coach's ability and call him names because of his past record, but should that be the case?
"Sports writers, in particular, must be different from fans by remaining impartial to the events they cover.
"Media can have both positive and negative effect on football and can change people's perceptions on individuals and associations in a society."
No doubt, sports reporters always look for fresh and creative angles to their stories.
However, it seems the publicity of associations, coaches and athletes has had either positive or negative influence on the population.
Indeed, football is a highly lucrative business for professionals.
Most players are making a fortune out of football, which not only benefits the player as an individual but also spurs the country's image and economic growth as players invest back home.
Despite the many benefits, there are still some negatives of media in football.
Bad information can spread more quickly and comments from fans could affect the performance of a player or the team.
Katsande, however, believes it is crucial for the media, especially in Zimbabwe, to rally behind Loga and his team if the country is going to make an impact in Cameroon.
"Let's support him (Loga) going forward," he said.
Mental state prior to a competition, positively or negatively, affects performance.
Many techniques can be employed to overcome hurdles along the way; thus hiring sports psychologists or counsellors to strengthen mental preparedness is crucial in order to enhance the team's performance.
Administrators, supporters, national team players and the nation at large must join forces if our Warriors are to make an impression in Cameroon.
Let us not continue to throw stones at Loga, ZIFA and the entire team.
Let us spur them on!