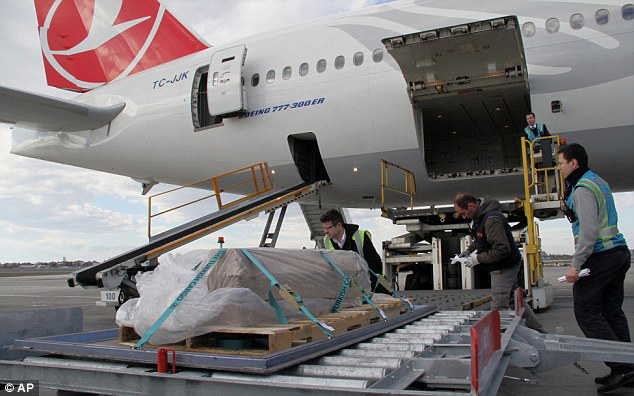 LIFE was exceptionally good for the Machazas and their four beautiful children.
The husband was a medical doctor and his wife, Mitchell, was a nurse. Mitchell remembers with a smile the day Dr Machaza was invited for an interview at the British High Commission in Harare.
He came back home on cloud nine, elated he had been offered a job in the UK. That was their dream come true.
The Trust, which had offered them a job, was called NHS and it was a British Government-run trust.
The offer came with an attractive package which included flights for the whole family and catered for accommodation.
In no time, the whole family had relocated to the UK.
Mitchell got a training contract and, soon, she was working as a nurse.
In England, she was referred to as an adult nurse equivalent, a rank equivalent to a general nurse in Zimbabwe.
Life was good in the UK.
Within a year, they had built a beautiful house in the leafy Highlands suburb in Harare and their family members inundated them with requests for funding various projects.
Mitchell recounts how they would send money back home to every relative who seemed genuine in his/her request.
Whenever they came back home on holiday, they commanded so much respect, while their children were treated very well. It was all roses.
Every relative showered their children with love. They were also treated very well. To some extent, they could get away with almost anything.
Thus, each summer holiday the Machazas looked forward to visiting Zimbabwe.
One sunny summer Sunday, fate struck their family.
Dr Machaza collapsed while he was at the gym in Birmingham, the second capital city of England.
He passed on a few minutes later. This was just the beginning of their troubles.
The body was repatriated to Zimbabwe and all the children flew back with their mother to give their hero a befitting send-off.
The sun had set on the Machaza family.
After the funeral, the now late Dr Machaza's elder brother requested to have a chat with Mitchell.
He asked for the tittle deeds for the Highlands house and all the vehicle registration books of their fleet of cars. He enquired on how the money in the bank accounts in England would be dealt with. Life had changed, all of a sudden.
The children were told they would be staying in Murehwa and will not be going back to England.
Mitchell realised that in the confusion that ensued at the funeral, her passport disappeared, along with her children's.
Had they been stolen, she thought?
She was now in Murehwa with no penny to her name and in tow were four children who were bereaved and being tormented.
Those who had been close to them suddenly found the distance.
Life had just changed.
The wife of her husband's elder brother suddenly became very abusive. She confronted Mitchell and told her that she must forget about the uncle.
"Your husband is dead, so why do you want to snatch my own husband?" quipped the now estranged aunt.
Mitchell was relegated to performing menial chores at the homestead, such as fetching firewood.
As if that was not enough, all her clothes were stollen. She was left with no clothes and no cash.
With a heavy heart, she had to be strong for the children.
After some days, her brother, who was in Botswana, arrived to pay his respects.
She was not the one to be left suffering like that till eternity.
She bundled her children into her brother's car and off they went to Harare.
Mitchell wept uncontrollably for 10 minutes before she continued with narrating her ordeal.
"The week I stayed in Murehwa revealed the evil in my in-laws," she continued.
She took her children to the British High Commission. They processed travel documents within two days and organised return flights for her and the children.
"When I arrived in England, I cried again. Not for my husband, but for the time I wasted on the relatives who turned against me. I really cried myself to sleep.
"A very strong feeling covered my thoughts. Enjoy your time with your children now. The one week experience shook me to the core. What would have happened to my children if we had died at the same time, me and my husband?," asked Mitchelle, her narration interjected by sobs.
"I realised with a heavy heart that your children are loved only when you are there, once you are gone, no one will care for them.
"I even remember my husband's brother saying you enjoyed the money while your husband was there. Whatever he left here is now ours."
Mitchell had to instruct lawyers to protect her properties in Zimbabwe.
The children are now so scared of Zimbabwe. This horrendous treatment they got was a rude awakening.
Most people in England always concentrate on those at home. It is noble and humane to help those at home. But the first help must go to your children.
Remember the days our mothers had glass cupboards called displays. In them they kept all the expensive chinaware. We would burn our lips with metal cups while the beautiful china was reserved for visitors.
Children will look with shock when their parents die as those visitors grab those plates. They were just there for display. That culture is not gone yet. It only changed from plates to wealth.
Our children never enjoy their parents' sweat. They have to share with the relatives. Imagine, they suffer while their parents are there and suffer again when the parents are departed.
Life is short, live it well with your children for you never know what happens when you are gone.
For views and comments, e-mail: Vazet2000@yahoo.co.uk