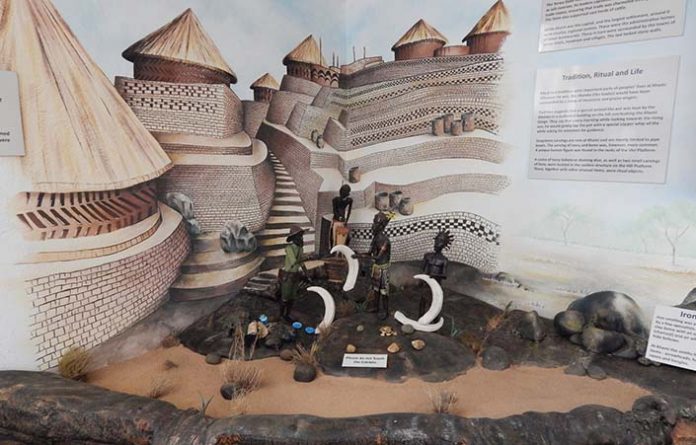 IN the previous instalments on this important subject, I have made it clear that there is no substitute for culture, for it alone defines who you are.
In this concluding instalment, then, I wish to explain why it should be domiciled where I propose.
Currently, 'culture and heritage' are domiciled in the Ministry of Home Affairs and Culture.
Home (internal) Affairs takes care of the country's nationhood of which culture is an integral component of national identity.
The assumption is that 'home affairs' and 'culture' are complimentary concepts.
And yet to serve society most effectively in which development domain (ministry) should it be domiciled?
Challenges of fit
The Ministry of Home Affairs has a clear mandate: To provide internal security, law and order; register and issue national identification documents; register birth and death certificates; regulate public entertainment and general publications; regulate entry and exit of people in and out of Zimbabwe; license, authorise and supervise gaming activities; combat corruption; vet refugees and manage human and financial resources, among other functions.
These are security-related functions.
These are the core-functions of the Interior Ministry by another name.
Culture and heritage may appear to be close by virtue of their internality; but in terms of content and thrust, they are worlds apart. The latter are part of the socialisation machine. Other departments in the Ministry that also support the related mandates are the Registrar General's Office with national central registry as well as the Department of Immigration Services which all help documentation of identity aspects.
Cultural ideas and aspects are both regulated and promoted in this Ministry.
It is quite strategic that such departments fall under the same purview, for they too are security-related.
On the contrary, culture and heritage, which are overlaid functions on the Ministry of Home Affairs, have well established institutions in documentation and preservation/safeguarding of culture knowledge (tangible and intangible), namely National Museums and Monuments of Zimbabwe (NMMZ) and National Archives of Zimbabwe (NAZ).
The NMMZ, through its disciplines of paleontology, archeology and history, documents and provides a platform for knowing history of life forms, including national pre-history.
Through the discipline of ethnography, the NMMZ documents and preserves knowledge of our changing customs and traditions.
The results of research into these areas manifest themselves in the form of cultural heritage collections in museums, exhibitions and publications in various media.
But more importantly, the two have the central role of dissemination before they preserve which makes both key pillars of the educational repertoire.
The NAZ acquires, preserves and provides access to national historical documentation. The NAZ's public archives and research division builds up national historical sources in the form of archives and manuscripts.
These are complemented by oral history collections targeting informants on national history, customs and traditions.
The two departments, NAZ and NMMZ have been very instrumental in supporting the mandate of Traditional Leadership as outlined in Chapter 282 of the Constitution of Zimbabwe Amendment (No.20) 2013.
The presence of NAZ and NMMZ offices in provinces allows it to fully represent and capture cultural aspects within the country.
This decentralised position helps the nation in the dissemination of national history for the benefit of every Zimbabwean.
To place cultural mandate under any institution that may face hindrances in promoting access to national documentation services is to undermine democracy, good governance and promotion of research and development.
Under the Ministry of Sport, Arts and Recreation, performing arts that is contemporary music and dances are regulated and promoted through the National Arts Council, while the National Gallery of Zimbabwe takes care of the visual arts such as sculptures, paintings and photography.
The Ministry of Information, Media and Broadcasting Services regulates and promotes the film industry.
Existing opportunities
The existing opportunities in culture administration relate to promotion of aspects like indigenous languages, national cuisine, dressing, etiquette and management of religious affairs.
Clearly, major aspects of culture administration are already housed in established institutions. Given the NMMZ expanded cultural, custodial and promotional mandate, the institution, working in collaboration with sister institutions in the culture sector, should be able to provide a building block to tackle the missing aspects.
The other gap that also needs further attention is collaboration with the Ministry of Primary and Secondary Education as well as Higher Tertiary Education in supporting educational curriculum in areas of heritage studies and promotion of indigenous multi-linguism.
Previously under the Ministry of Home Affairs, the departments of NAZ and NMMZ effectively yielded good results in documentation and preservation of cultural heritage through specific programme-based funding with examples such as Capturing a Fading National Memory, Documentation of the Intangible Cultural Heritage Aspects of Njelele and Inventorying of Intangible Cultural Heritage Aspects, among others.
These are classic examples of how much these departments can achieve if Government continues to fund programme-based projects.
Management of cultural aspects is highly achievable as departments that are key to the safeguarding, preservation and promotion of national culture for posterity are under the same purview and ministerial mandate as is with the latest developments.
The UNESCO Conventions administered by NAZ and NMMZ include:
– 1954 Protection of Cultural Property in the Event of Armed Conflict.
– 1970 Fighting against the illicit trafficking of cultural property.
– 1972 Protection of the World Cultural and Natural Heritage.
– 2005 Protection and Promotion of the Diversity of Cultural Expressions.
– 2003 Safeguarding of the Intangible Cultural Heritage.
– 2001 Protection of the Underwater Cultural Heritage.
– 1992 UNESCO Memory of the World Register
The proposed Ministry of Education and Culture
The proposed Ministry of Education and Culture which collapses the current two education ministries is the ideal home of culture and heritage studies.
The first compelling reason is that it foregrounds the visibility of culture and identity.
Second, the new ministry will activate the operations of NAZ and NMMZ so that they are organically embedded in all Zimbabwean social systems (education and training, religion, media and governance systems).
Our young do not need to learn about the functions of NAZ and NMMZ in universities or by default.
These have to be systematically imbedded in the curricula and other structures of the entire educational enterprise.
The expected outcomes of placing culture in the proposed ministry include, inter alia; general peace and order, shared values of peace and stability and 'charactered' professionals such as African engineers, African soldiers, African lawyers, African pilots, among others.
These are professionals with distinct African personality whose hallmark is moral probity.
All this begins with students imbued with an African character and attitude and values from the very onset of their educational and professional journeys.
They are at all time defined by an 'African sensibility – African consciousness' – which is deeper than the skin.
In a sense, we are saying Africa must know itself first and be itself before joining the rest of the world rather than rush to the globe in pieces; disjointed and disparate.