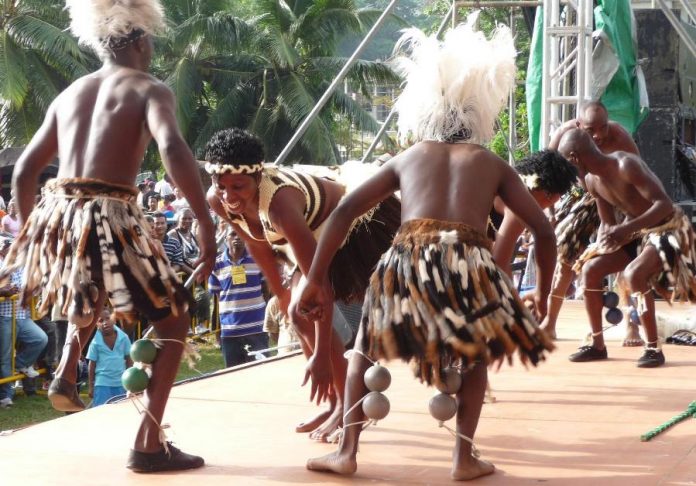 IN this episode, I will share with you experiences of other countries before we zero in on our own.
We shall begin by asking certain questions:
l Why do some countries do very well, while others fail to develop, even when all the requisite economic factors seem to be in place?
l Why are countries like Indonesia and the Philippines, even with a strong resource base and a well-educated population, so resistant to development?
Most development economists might explain these inequalities by appealing to the list of conditions that must be met for an economy to develop.
They cite good governance as a prerequisite of development; the political system should be stable.
They argue that laws must be clearly promulgated and enforced so that contractual agreements will be honoured.
They observe that government officials should not be corrupt or inefficient and that land should be available at a fair rate for business opportunities.
Quite often, however, these economists are blind to the fundamental role of culture as foster to peace which brings about that conducive environment for business; the fundamental issue of how culture impacts development, which explains why some ethnic groups do so well in business that they leave others in the dust, even when these ethnic groups are minorities in those countries.
Marx Weber, the German social scientist, writing in the early 20th Century, offered more specific insights into how cultural values could impact economic output.
He argued that the Protestant work ethic, supported by Reformation teachings that the pursuit of wealth was a duty, inculcated the virtues needed for maximum economic productivity.
For this reason, Protestants were more productive than Catholics throughout Europe.
You want to think of Germany and Great Britain, for instance, compared to Ireland, Spain, Portugal and Italy in his (Weber's) day.
What lessons can we draw from other nations?
We shall look at Japan and China for illustrative detail.
Japanese culture and economy
Traditional Japanese culture has had a marked impact on that country's initial absorption and later development of Western technology.
The development of Japanese machinery and processes is traced from the Meiji Restoration to the present.
The relations to technology of the three components of indigenous Japanese culture — Zen Buddhism, Confucianism and Shintoism — are discussed. Zen has fostered such mental qualities as preference for self-reliance, the direct approach and a willingness to work hard and to sacrifice comforts. Confucianism emphasises learning and group harmony.
Shintoism encourages the open acceptance of sensual gratification.
It is argued that these values have shaped the course of modern technology in Japan; a course that both advanced and developing countries can learn from.
Cultural values also played an important role in the government views towards family.
From the beginning of the industrial era in the late 19th Century, the government instituted a family system that registered individuals in an official registry and family members were required by law to live in a multi-generational household and when daughters married out, they established their own households.
The care of the aging family fell under the purview of the sons, typically the eldest son, and ultimately the daughter-in-law. Such a cultural arrangement ensures an organic work ethic and stability in business.
Chinese culture and economy
The last few decades have seen remarkable economic progress in China and their achievements are impressive.
This success has been accompanied by the emergence of new theories on the role of the Chinese culture in achieving economic success.
An emerging theory attributes these successes largely to the role of Confucianism.
This theory has been followed more recently by the rapid transformation of the Chinese economy and society.
Attention has now shifted to the special virtues of Confucianism, including the cultural tie binding China and much of East Asia.
The Confucian culture originated in China, but its influence has expanded to the whole East Asian region. Confucianism has three significant stages of development.
The days of Confucius mark the beginning stage of Confucianism.
The second stage is the School of Principle and the Ming Dynasty during the Song Dynasty (960-1280 AD).
Currently, we are in the third stage of Confucianism, called the 'renaissance' of Confucianism. (Zhang, 2001)
These proponents claim that Confucianism will continue to play a pivotal role in China's cultural traditions, as well as contribute to the modernisation process in this country.
Some people contend that Confucianism will continue to manifest valuable positive points and play a role in the modernisation process.
Confucianism has many components. Zhang Hongyi lists the following:
Economic functioning should rely on comprehensive harmony, consistency with natural laws, human supremacy and avoiding extremes.
Economic relations should be used to curtail selfishness and reduce inequality.
Economic behaviours should emphasize using small ways of making fortunes, living a thrifty life and working hard.
Economic policies of the government should stress making people rich and reducing poverty.
Economic management should highlight efficient government.
Economic life should be integrated with economic morality.
Confucianist ethics is best summarised by Herman Kahn in his World Economic Development: 1979 and Beyond (1979).
He states that Confucianism places a high value on education, a desire for accomplishments in various skills and seriousness about tasks, job, family, and obligations in the individual and the family. There is very little interest in advancing individual interests. (Kahn, 1979)
In other words, economic development might well be affected by those intangibles that are collectively known as culture.
These two examples highlight the importance of culture not only in the economic domain but also in the social and the political, the latter benefitting from the peace and stability that culture fosters.