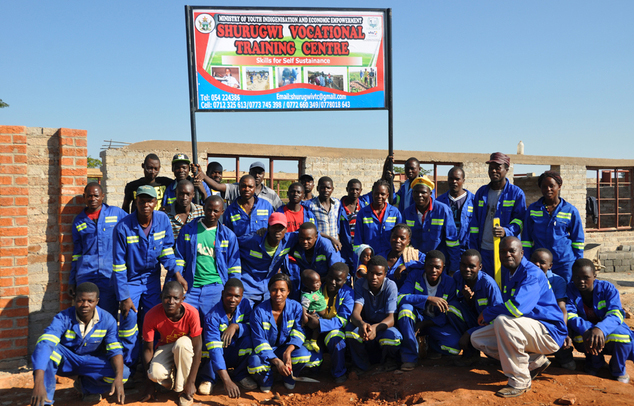 THE Ministry of Higher and Tertiary Education, Science and Technology Development and Ministry of Primary and Secondary Education shall have the lead role of administering the Zimbabwe National Qualifications Framework (ZNQF) with an internal policy co-ordination mechanism.
The National Alignment Committee (NAC) shall comprise vital stakeholders (Ministries that domicile qualifications) to ensure the three agencies (ZIMSEC, HEXCO and ZIMCHE) responsible for the ZNQF maintain flexibility, autonomy and responsiveness in line with international best practices.
Employers and worker organisations shall be key informants of labour market information and facilitators of better recognition of workers' skills. Linked systems work on the basis that the main sectors of education and training have distinctive characteristics and needs.
They allow the sectors a fair degree of autonomy but try to build bridges between them to allow learners to progress from one sector to another without unjustifiable barriers.
Criteria for registration of qualifications onto the ZNQF
The following shall be the principles to be met for any qualification to be registered on the ZNQF:
1. Need for Qualifications;
l Purpose of qualification should be clear.
l Evidence of stakeholder consultation (learners and industry).
l Evidence that stakeholders need the qualification.
2. Quality of the Qualification;
l Content and outcomes of qualification should match.
l Content should be up to date with current industry trends.
l Outcome/ standards to reflect the identified need.
Qualifications should have a particular field of employment and lead to a higher level of education.
3. Appropriate Standards of Attainment and Consistency of Qualification
l Standards required for award of qualifications should be appropriate to its purposes and expectations of stakeholders.
l There shall be clear systems to ensure that qualification standards are applied consistently.
4. ZIMSEC/ HEXCO/ZIMCHE shall have a system of institutional audits in accordance with the following accreditation principles:
l there shall be adequate resources and equipment.
l all lecturing staff to have a qualification higher than the level they intend to teach.
l there should be arrangements for staff development scheduled for all lecturers.
l ensure high quality of programme design.
l a sound constitution illustrating effective liaison with employers and staff as well as quality of institutional management.
l evidence of guidance and support of students.
l evidence of effective records and administration systems.
There shall be automatic granting of recognition and permission to offer ZNQF qualifications to all accredited and registered institutions by HEXCO/ ZIMSEC and ZIMCHE.
All accredited institutions shall be subjected to ongoing process of ZNQF audit.
Way forward
The ZNQF regulatory authorities, ZIMSEC, HEXCO and ZIMCHE shall undertake to develop the following broad strategy key to the successful implementation of this Framework that considers all factors.
These include:
l facilitation of mobility and progression of information within education, training and career pathways;
l provision of a fair assessment system, which measures achievements against clearly stated national standards;
l provision of recognition of prior learning;
l a learning mechanism and system which is transparent and accountable;
l enabling foreign organisations and countries to compare the levels of Zimbabwean qualifications in relation to theirs.
l a dynamic and flexible system which can adapt quickly to new developments in the labour market, workplace, education and training;
l provision of a variety of routes to qualifications, and
l provision of SADC regionally compliant national basic, tertiary and higher education quality assurance system.
policy coherence across different ministries and ensuring adequate involvement of stakeholders;
l an enabling funding regime;
support to education and training institutions including the development of learning materials and professional development.
l ZIMCHE, HEXCO and ZIMSEC shall take an overall role of quality assurance by: validating qualifications and/or standards; accrediting and auditing education and training institutions; and
l that the ministry shall take the lead role so as to create an effective internal policy co-ordination mechanism.
P l olicymakers shall encourage education and training institutions to take responsibility for quality in collaboration with stakeholders.
A culture of quality improvement is only created when there is a sense of responsibility for quality at the grassroots level.