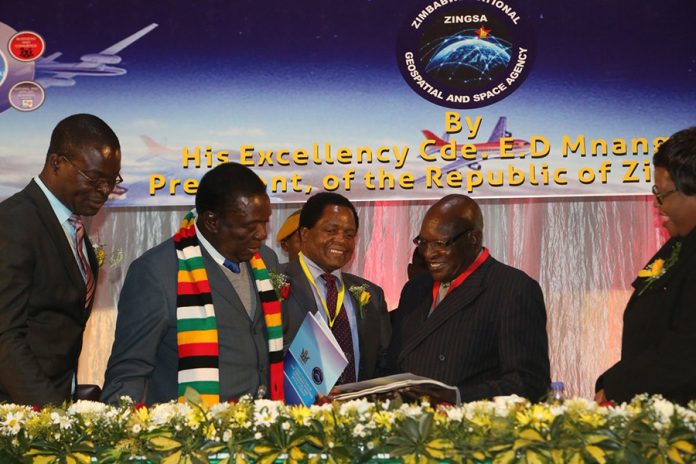 CAN I begin with a shocking revelation!
Did you know that despite Zimbabwe being the most literate country in Africa, it is the only country in the SADC that did not have a National Qualification Framework (NQF) until July of 2018?
All other SADC countries, including Lesotho and the new entrant to the SADC (the Seychelles), do have their national qualification frameworks.
The SADC region itself has also developed its own regional blueprint against which all SADC countries have to align their national qualification frameworks for the purposes of harmonisation and mutual recognition of qualifications between member-states.
Meanwhile, Zimbabwe has been conscious of the Arusha and the subsequent Addis conventions of the AU.
The Addis Convention is a commitment which heads of African states set in the provision of quality education to its citizens.
It is a follow-up to the Arusha Declaration.
The Addis Convention was adopted on December 12 2004 in Addis Ababa, Ethiopia, as a binding agreement on the norms and standards for formal procedures of recognising foreign higher education qualifications for ease of mutual recognition of qualifications across the continent and beyond.
What follows is a summary of the importance attached to the development of qualifications framework in Zimbabwe.
All Zimbabweans must read and internalise the Zimbabwe National Qualification Framework (ZNQF).
This series captures (sometimes verbatim) critical pages of this important document which has since been launched by the President of Zimbabwe, Cde Emmerson Mnangagwa.
Background to ZNQF
– Unfortunately, despite understanding the full import of establishing the ZNQF, it has not been easy to do so in the past dispensation owing to a number of obstacles, some of which deserve mention here to avoid recurrence marching forward. These include:
– Absence of effective stakeholder engagement;
– Rivalry and mutual mistrust between ZIMSEC, the then Ministry of Education Sports and Culture and the then Ministry of Higher and Tertiary Education (including its successor, MoHTESTD) who would administer the QF through the then proposed Zimbabwe Examinations and Qualifications Authority (ZIMEQA).
Fears were that the ZIMEQA would not only interfere but also lead to job losses.
There were also fears of loss of autonomy by other affected bodies such as Higher Education Examinations Council (HEXCO) and universities; and of course loss of political will to cause and to fund.
Definition of NQF
The NQF is the standard against which all educational qualifications, skills and competencies are supposed to be measured and benchmarked.
A national qualifications framework can be described as an instrument for classification of qualifications.
The qualifications are incorporated on different levels in the NQF according to criteria for the learning achieved.
Rationale for establishing a ZQF
The rationale of the ZNQF is to provide a mechanism to harmonise national qualifications to enable vertical and horizontal mobility of learners and graduates.
The ZNQF will provide a mechanism that will allow for portability and comparability of qualifications in Zimbabwe and the SADC region; to address, among others, non-recognition of prior learning, non-compatibility and non-comparability of skills and educational qualifications in the country and across borders.
Other than contributing to the ease of movement of local learners from basic education to TVET and/or University education, the ZNQF is also meant to relate to the SADC and COMESA Mutual Recognition Agreements (MRAs) for professional qualifications.
These MRAs are meant to facilitate mobility of qualified labour as part of enhancing human capital for the industrialisation and modernisation of the country, thus providing for co-operation with transferees in the regions.
This framework document provides an instrument for the development, classification and recognition of skills, knowledge and competencies along an agreed continuum of 10 levels.
The policy details the comparability of different qualifications and how one can progress from one level to another within and across occupations or industrial sectors.
This will provide a way for structuring existing and new qualifications, defined by learning outcomes, that is, clear statements of what the learner must know or be able to do, whether learnt in a classroom, on the job or less formally.
The vision
The vision of the ZNQF is to integrate education and training into a unified structure of recognised qualifications.
This vision has been adopted to establish a framework of qualifications that records learner achievement.
The ZNQF is the set of principles and guidelines by which records of learner achievement are registered to enable national recognition of acquired knowledge, skills and competencies, thereby ensuring an integrated system that encourages lifelong learning.
Primary goals
The ZNQF has three primary goals which shall provide guidance for core activities that can be measured and programmed to take place over specified periods of time. Accordingly, under each of these primary goals, specific activities shall be cited later.
The primary goals are to:
Establish pathways for vertical progression of education and training qualifications;
– Establish pathways for horizontal comparability of education and training qualifications; and
– Increasing coherence between education output and needs of the labour market.
– Each of the goals cited is unpacked to indicate how it shall be implemented, citing the strategic players and monitoring mechanisms.
That detail constitutes the content of the implementation strategy produced as a separate document that should guide the overall implementation of this framework.