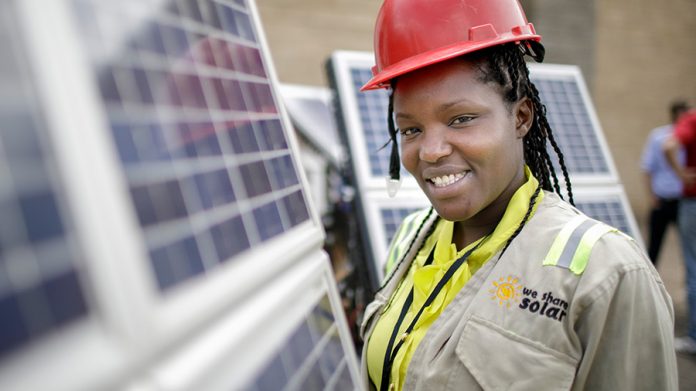 EDUCATION is supposed to prepare us for tomorrow and yet Zimbabwe's educated seem unprepared, even for today.
Despite boasting over 94 percent literacy rate and a reputation for having large numbers of highly educated people, Zimbabwe's educated have shown limited capacity to lift the country to economic prosperity.
Many analysts blame the colonial education system which created job-seekers and not entrepreneurs.
But now that colonialism is past, change must come!
Under the new dispensation dubbed the 'Second Republic', Zimbabwe's education system is rapidly undergoing massive rebranding and refocusing.
The wake-up call has been triggered by economic challenges characterised by low agricultural and industrial productivity as evidenced by food insecurity and foreign exchange shortages for a population with an insatiable appetite for imported goods.
A higher and tertiary education system that has all along focused on teaching, research and outreach, has generated hordes of diploma-waving job-seekers largely lacking skills or competencies to produce marketable goods and services for our local or export markets.
Importation of basic items like staple cereals, maize, wheat, cooking oil and even vegetables point to a serious innovation and industrialisation capacity deficit.
Most analysts point to a deficient colonial education system that put emphasis on preparing Africans to service the colonial administrative systems and their manufacturing industries that sourced their science, technology and technical back-up from the overseas colonising power.
The departure and subsequent closure of most white-owned companies following the land reform programmes and the comprehensive sanctions imposed as punishment thereafter, all but broke the camel's back!
Left largely to their own devices, Zimbabweans have been unable to innovate and turn around the economy.
The resident knowledge, skills and competencies are inadequate to industrialise the country.
The long-term solution is to refocus the education system and train new cadres with an appetite for innovation and industrialisation.
Under the new dispensation, led by President Emmerson Mnangagwa, Zimbabwe is re-engaging and inviting investors from more advanced economies to resuscitate the economy of Zimbabwe.
However, the authorities also realise that the long-term economic sustainability must be anchored on indigenous Zimbabwean capacities to innovate and industrialise.
So, after enduring over a century of colonial education based on the '3Rs', that is reading, writing and arithmetic, Zimbabwe is now transitioning to a more productive education model.
Hence the introduction of Education 5.0 where 'teaching', 'research' and 'outreach' must be complemented by 'innovation' and 'industrialisation'.
The education that prepares Zimbabweans for tomorrow is the one where, apart from teaching, research and community outreach, college and university graduates are trained in innovation and industrialisation strategies.
The simple tenet is that knowledge must be turned into 'goods and services' for the economy to grow and sustain the population.
Whereas under Education 3.0, Masters and Doctorate dissertations ended with a 'conclusions and recommendations' chapter on how the research results could be extended, the new Education 5.0 system requires graduates to go the extra mile and look at ways of converting the research results into goods and services through innovation and industrialisation.
The new education system requires that colleges and universities review and re-focus their curricula and training programmes in line with the Education 5.0 model.
The process will continue beyond 2030 — the first milestone.
A programme of re-training and re-orienting the teaching staff at colleges and universities must precede the curriculum changes proposed since the academic staff, the teachers, must act as the change agents!
In essence, the whole process will be premised on continued renewal and refinement of processes and approaches in full consultation with both public and private sectors who employ graduates.
Any attempts to change entrenched systems will face stiff resistance from those unwilling to abandon their comfort zones.
Academia must consult extensively to come up with strategies for re-orienting and refocusing Zimbabwe's education to embrace innovation and industrialisation.
Zimbabwe can learn from other countries that have aligned their education systems with innovation and industrialisation for economic growth.
Examples include India, Korea and Malaysia.
The shortage of funding has already been cited by some academics as an excuse for their 'business-as-usual' approach. But we do not have a choice but to go for Education 5.0. Zimbabwe must put its money where its mouth is by allocating adequate resources for operationalising Education 5.0. Government's commitment is shown by the construction of several innovation hubs at some state universities.
Two major challenges face implementation of Education 5.0: ideological commitment, on one hand, and intellectual capacity, on the other.
Ideological commitment here refers to belief and confidence in our own capacity as Zimbabweans to deliver on the Education 5.0 mandate.
There are some who cast aspersions on Zimbabwean capacity and commitment to take charge of our own destiny.
The lack of self-confidence has been evident though in a number of instances.
Since independence, Zimbabwe has tended to rely on foreign consultants on domestic issues and projects.
Many of the foreign consultants have simply mined information from expert Zimbabweans, compiled the best information from local people and presented to the authorities.
The latter have accepted and happily paid the foreign consultants, in foreign currency.
This practice indicates a lack of confidence in our own experts.
Needless to say our local experts are highly valued and engaged regularly to do consultancy work for foreign institutions.
There is a limit to the extent to which we can rely on inexperienced foreigners to tell us how best to solve our problems.
Admittedly, we will consult and benefit from the wisdom of outsiders but, in the long run, we must rely on domestic manpower resources; that is the sustainable route.
This brings up the indigenisation debate.
Zimbabweans have the primary task of feeding themselves, of developing their economy.
All outsiders must participate on our terms.
To surrender that tenet is to sell out the whole nation, including our liberation struggle heroes of all our Chimurenga liberation wars.
The national ideological orientation comes from our education system where we teach the young to be true Zimbabweans.
This means a departure from a colonial system where black Zimbabweans learnt to speak English so they could go and work for the Englishman wherever they were summoned.
The millions of Zimbabweans in the Diaspora represent partly our colonially displaced patriotism.
While many Zimbabweans can claim to have escaped economic challenges by migrating, many who could be assisting this great country to progress are missing in action because they are ideologically disconnected.
Their love of the motherland is not strong enough for them to stick with it.
The Zimbabwean Diaspora should, in time, play an even bigger positive role.
Egypt obtains 60 percent of its foreign reserves from investments and remittances by Egyptians living abroad.
All we need is to create the right investment climate to encourage our foreign-based citizens to invest domestically.
But let us rest this argument.
We must rebuild our economy ourselves; outsiders must be complementary, the same way foreign direct investment cannot substitute for domestic investments in the long-term.
Visitors come and go.
Zimbabwe remains here forever!
The second challenge is intellectual capacity.
In this regard, Zimbabwe is well endowed with excellent brains to tackle its many economic challenges.
We must demystify and then deploy science to bring about development.
Efforts must be made to retain our best brains so they contribute to national development.