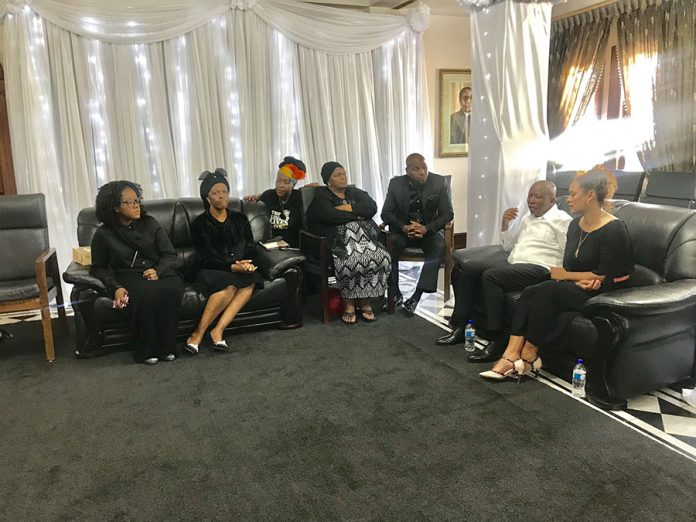 "And since you know you cannot see yourself,
so well as by reflection, I, your glass,
will modestly discover to yourself,
that of yourself which you yet know not of."
― William Shakespeare, Julius Caesar
THE above quotation from William Shakespeare aptly describes the attempt by South African opposition Economic Freedom Fighters (EFF) leader Julius Malema's futile attempt to dabble in this country's internal affairs during his visit to Harare last week.
It was a visit which had been masked as that of a revolutionary paying homage to another revolutionary.
That was, of course, until the pretender-to-the-throne opened his mouth and laid bare what had been carefully tucked inside the closet by his insipid handlers.
The country, the continent and the world as a whole was supposed to be shaken, to be brought to a standstill and with it grab global headlines.
We have fought against colonialism and, as such, know how to handle characters who play a part in the same with hard hitting home truths.
We will describe Malema thus; he is a Julius but certainly not a Caesar!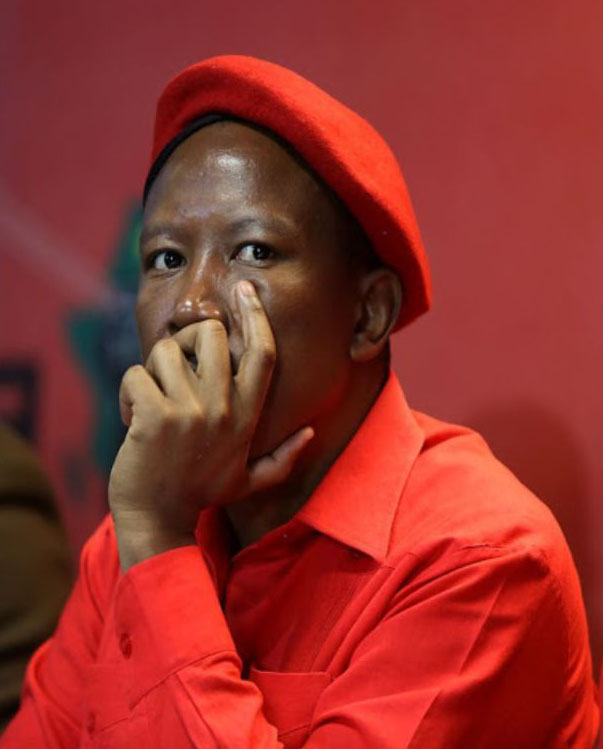 Caesar was a victim of jealousy, an unfortunate target of conspirators' attempt to malign him and make him a vile monster of his people.
His opponents, including those who were supposed to be his comrades as the crown beckoned, suddenly fell over each other as they plotted against his impending and unavoidable assumption of the reins.
Realising the futility of their plan, they brutalised him, attacked him for being loved by the people and tried to create new history and a new trajectory.
When brought closer home, the similarities are difficult to cast aside.
The more we try to brush them away, the more venom they visit upon us.
They cannot simply be ignored.
The capitalist world is against Zimbabwe.
The world that Malema represents is against President Emmerson Mnangagwa.
It is vehemently opposed to ZANU PF's policies of empowering its citizens.
Ironically, those are the same policies that Malema claims to be championing.
We shall see if he is the genuine revolutionary that he claims to be and this one we will be watching closely.
For now, let us see what we can comb out of Malema's visit to Zimbabwe last week.
Here we go.
So Malema, the purported new voice of the voiceless in Africa has taken it upon himself to speak on behalf of one of Zimbabwe's founding fathers, the late former President Robert Mugabe and the people of Zimbabwe?
He has found it apt to put himself in the same shoes with the late Cde Mugabe!
He has found it prudent to micro-manage the country's leadership; to tell this country what it is supposed to do and the direction which it is supposed to take!
The political novice and his few hangers-on have decided to lampoon Zimbabwe's revolution; to be the principal drivers of the same and to tell the people of this country how that revolution must be steered?
What cheek!
"We are here to tell her (former First Lady Grace Mugabe) in person that we are very proud of her and she serves as an inspiration to a lot of us and that she must protect ex-President Mugabe's legacy with everything against any form of opportunism which will want to ride behind the legacy of President Mugabe even when they tormented him to the last day," Malema said soon after paying his condolences to Grace Mugabe.
Here, in Zimbabwe, we give the likes of Malema sobering reality checks.
We proffer several lessons on how Zimbabwe has become a bone of contention in global politics and economics.
We also offer real solutions on how to attend to the masses' grievances as enshrined in the principles of the struggle for freedom.
We do not end there; we tell without fear or favour why those who were involved in the real revolution say it is still a protracted one.
Malema, besides his grandstanding and his now legendary penchant for spewing hate messages, does not and will never belong to that generation or political orientation.
He is some 'wanna-be' modern day 'revolutionary' whose credentials are at the very least analogous to those of the likes of the late Morgan Tsvangirai, Tendai Biti and Nelson Chamisa, among others.
And the analogy itself presents some interesting and difficult-to-ignore tit bits.
There is something tragic about the issue of age when it comes to politics in Zimbabwe and South Africa.
There is the naivety, the childish exuberance that betrays the prospects of the so-called youthful leadership.
Chamisa is one typical example.