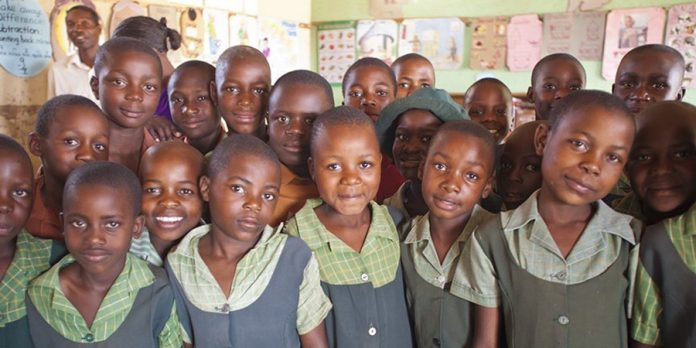 "HOW can we live without our lives? How will we know it's us without our past?" – John Steinbeck.
The above quotation from John Steinbeck's The Grapes of Wrath dissipates a demeaning myopia, a narrative so grossly misleading that is being peddled by the opposition as they desperately seek to sell their 'ideas' to the electorate.
The inanity gets out of hand sometimes.
It assumes the role of infantile politics.
Some sort of insanity, if one prefers it that way!
We are being told that Zimbabweans have 'endured' 38 years of suffering and that they are supposed to agree with this utopian assertion.
But in all this, a key feature of the opposition's 'message' has been that of a Zimbabwe with no history, a Zimbabwe frantically seeking to chart a new way forward with its past rendered redundant.
We were told that the liberation struggle was a non-event and that we cannot continue living in the past.
We have also been told that the Land Reform and Resettlement and the Economic Empowerment Programmes were meant to benefit ZANU PF people only.
And this is coming from beneficiaries of the same programmes.
Our history, and with it the future, is meant to be obfuscated in order to create what we are told is a 'new' Zimbabwe narrative.
There is nothing new in this MDC-Alliance project.
Roy Bennett tried this strategy, Iain Kay too, not to mention David Coltart, Tendai Biti, Morgan Tsvangirai and now, Nelson Chamisa and his sputtering MDC-Alliance, yet the result remains the same.
But in all this is a fear that is not easy to detect.
Zimbabwe's enduring history makes ZANU PF an attractive proposition to the voter.
This is the voter who has a piece of land to protect, the voter who has a mining venture to defend and an alert voter who has a business interest to expand.
Let me state that the July 30 2018 election, like any other election in Zimbabwe, will be won on the basis of the country's lasting history.
Here is why.
The case of Zimbabwe presents many challenges to the opposition and many possibilities to the custodians of the country's history and in the same vein of the future.
To the electorate too, the country's history is a low hanging fruit that shapes the choice of their vote.
How that lesson remains elusive to the opposition is a mystery that can only be solved by those peddling those shameless lies about our history.
The electorate, whose memories are never to be underestimated by superficial fiction, is pummelled with more stinging lies of ZANU PF's alleged failure
We are in election season, I repeat.
We are in that season where history shapes the future.
The opposition is acutely aware of these factors and is afraid of both.
The Land Reform and Resettlement as well as Economic Empowerment Programmes give ZANU PF the platform on which to build the future.
A farmer and a miner standing on the pedestal of an impending expansion of their ventures will have a bigger say in the forthcoming election.
Yet this is the same person who is being told that he has endured 38 years of suffering!
Political communication is an asset that has clearly eluded the opposition and this writer will not hesitate to say that they have nothing to offer to the electorate.
I will not hesitate to draw from history the many things that ZANU PF has done for the masses.
The following is drawn from an article published on November 24 2017 by The Patriot:
"ZANU PF's number one policy, according to its 1980 manifesto, was to liberate Zimbabwe from colonial bondage and establish a 'nationalist, socialist, pan-Africanist and democratic Republic of Zimbabwe.
The manifesto said: 'ZANU PF believes that power must vest in the people both in respect of the Party and in respect of the Government of the country.
This is why ZANU PF wants democracy in Zimbabwe, requiring that there should be democratic elections based on adult suffrage to enable the people to choose their own government.'
According to a 1995 World Bank report, after independence; 'Zimbabwe gave priority to human resource investment and support for small-holder agriculture', and as a result, 'small-holder agriculture expanded rapidly during the first half of the 1980s and social indicators improved quickly.'
The results were there for all to see.
In 1980, the Government propagated a whole range of new economic policies, introducing a minimum wage and virtually eliminating the right to fire workers.
Total spending on education nearly trippled (from Z$227,6 million to
Z$628 million) as did Government spending on healthcare (from Z$66,4 million to Z$188,6 million), between 1979 and 1990.
The evolution of the country's education system began under the leadership of Cde Robert Mugabe in September 1980 with the provision of free primary school education for all.
With these favourable conditions, parents who previously could not afford sending their children to school could do so.
President Mugabe implemented this under a policy called, 'Education for All', which ensured near-universal education at both primary and secondary levels.
Massive healthcare institutions were built across the country with six provincial hospitals, 25 district hospitals and 62 rural hospitals in the early 1980s.
About 460 health centres were provided with radio communication, solar-powered lighting and clean water supplies.
As a result of these developments, more than 85 percent of the country's population now live within eight kilometres of a health facility.
Life expectancy increased from 56 years in 1980 to over 61 years in 2000 before the illegal economic sanctions by the West began to take effect.
The infant mortality rate fell from close to 100 to 66 per live births, the prevalence of malnutrition in children under three years fell from 22 percent to 16 percent and the percentage of fully immunised children rose from 25 percent in 1980 to 86 percent in 1997, while the use of contraceptives rose from about 14 percent to 60 percent in 1997.
From 1980 to 1990 infant mortality decreased from 86 to 49 per 1 000 live births, under five mortality was reduced from 128 to 58 per 1 000 live births, and immunisation increased from 25 percent to 80percent of the population.
By 1990, Zimbabwe had a very low infant mortality rate, higher adult literacy and higher school enrolment rate than average for developing countries."
Need I say more?
Let those with ears listen.