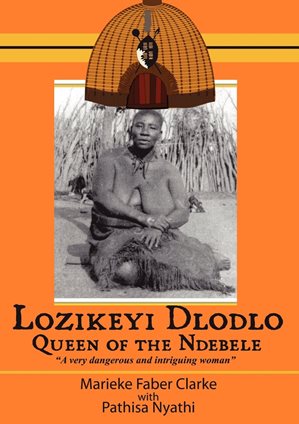 A FEW days ago my son asked me a question I could not answer as we walked down Baines Street in Harare's avenues; "Dad, who was Baines?"
I mumbled my neither I know nor don't know answer; "Some English or Rhodesian hero," I said.
I have not bothered to check.
Harare and our other colonial cities are littered with such celebrations of colonial conquest.
In newly built areas you have many nameless streets.
Where the city fathers have bothered to give names these have tended to be of our flora and fauna like mutondo, musasa and tsuro.
Occasionally, they have found opportunity to name streets after kith and kin from obscure history dumps.
It is partly with hope of contributing to correction of this anomaly that I am continuing with the topic of unsung heroes of the First Chimurenga.
In previous installments we saw how inspired chiefs, spirit mediums and other patriots rose against imposition of colonial rule especially in areas around the then Salisbury like today's Mhondoro, Mazowe, Darwin, Murehwa, Marondera, Rusape, Chishawasha and Chikomba.
Out of these heroics, we identified stellar names in need of recognition.
These include chiefs Chinengundu Mashayamombe, Chingaira Makoni, Maromo, Mutekedza, Gwabayana, Seke and headman Sango.
Others include Muchemwa (son of Mangwende) and Mutangadura (son of Mutekedza).
These are names that, together with our National Heroes List, should inspire our local authorities in naming places and streets under their jurisdiction.
This week I return to conclude the unsung heroes focus on the First Chimurenga by looking at where it all began; the 1893 Matabele War and the subsequent uprising against colonialism beginning March 1896.
Our unsung heroes can be divided into royal leaders, military strategists and spiritual figures.
King Lobengula was head of the Ndebele state and commander-in-chief of the Ndebele army.
He exercised his power through his iziNduna, and Enhla allies (royal dignitaries). The former were traditional and military leaders rolled in one.
When the BSACo occupied Mashonaland, events on the ground pointed to the imminent occupation of Matabeleland.
Lobengula, aware of what had happened to the Zulus, had been reluctant to go to war.
He was overruled by his key lieutenants.
Key among these was Mtshana Khumalo, commander of the crack Imbizo regiment.
It was Mtshana Khumalo who, in his zeal to wipe out the invading whites, prematurely engaged the invaders at Gadade near Ntabazinduna.
The Imbizo regiment was thoroughly defeated, a result that sent shocks across the Ndebele state, resulting in Lobengula's flight to the North.
The 1893 War also produced another war hero in the form of Gampu Sithole who was in charge of stopping BSACo reinforcements through the Mangwe Pass. Gampu Sithole and his army managed to hold their own, preventing the Pioneer Column crucial access through Mangwe Pass.
It was only when the king recalled Gampu Sithole from the western front in November that the war tilted in favour of the Pioneer Column.
When the king fled Bulawayo, the BSACo sent a force led by Major Allan Wilson to capture him.
Mtshana Khumalo and Gampu Sithole's forces engaged the Wilson patrol at Pupu, killing the entire patrol troops.
Other key military leaders during the 1893 war include Sihuluhulu Mabhena, Sivalo Mahlangu, Magwegwe Fuyane, Princes Tshakalisa, Njube, Nguboyenja and Mphezeni.
The Ndebele war machinery would not have functioned without the influence of Dlodlo izinyanga power.
The Dlodlo were the official traditional healers of the state.
They were rainmakers – izinyanga zezulu – who possessed special military expertise and healing skills.
One of them, Muntuwani Dlodlo, was keeper of the Dula war shrine/Red Axe shrine (ilitshe lemikhonto or Ihloka elibomvu) in the Matobo.
It was Dlodlo who conducted war rituals and treated the king and his army when going to war.
The courage of the Imbizo during the ill-fated battle of Gadade is attributable to Dlodlo's influence.
When the Ndebele state lost the 1893 war, many within the state saw this as only a temporary setback.
Many believed the king would return, white invaders would be driven out and the Ndebele state would be reinstated.
It was this belief that inspired the remnants of the Ndebele state to rise in 1896 in what became the most spectacular manifestation of resistance to colonial rule in sub-Saharan Africa.
This resistance, also known as war of the Red Axe or Mpotshwana Ndiweni's war, grew into what we now know as the First Chimurenga.
At the heart of this war was Lozikeyi Dlodlo, Queen of the Ndebele state and 'Acting Head of State'.
Described by whites as a "very dangerous and intriguing woman," Lozikeyi was the war's chief planner because of the Dlodlo izinyanga power.
It is for this reason that the war was planned to break out on full moon, March 26 1896.
According to Ndebele spirituality it is at this time that wisdom and knowledge of the izinyanga zezulu is also full.
Other key spiritual figures in this war include Mvelani Khumalo and Dula shrine priests led by the Dlodlos.
The latter called for the manufacture of a large number of axes.
Others included Mwari priests like Mkwati Ncube, Tenkela Ncube and Whinya Ncube.
These helped link Mwari religious command with Ndebele military command.
From the royal family Lozikeyi's key allies were; princess Famona, and princess Nyamande and Tshakalisa.
Key military figures were Mpotshwana Ndiweni, Manyewu Ndiweni, Samathole Madliwa, Mthini Mphoko Ndlovu, Sihlobokhobo Nxumalo and Nkomo Ndiweni, all in the western front.
Elsewhere in the Ndebele state we had Bhabhanya Masuku, Dliso Mathema, Hole Masuku, Mlugulu Khumalo, Fezela Khumalo, Manyakavula Masuku, Prince Nyanda, Somabhulana Dlodlo and Msindazi Dlodlo.
There are stellar names from 1893, but missing from the list of 1896 heroes.
These include military commanders, Gampu Sithole and Mtshana Khumalo.
In 1896 they collaborated with colonial forces.
There were various reasons why former patriots chose to dine with the devil.
How should history remember them?
We look at this subject in our next installment.