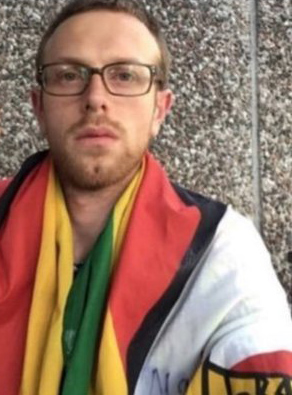 ZIMBABWE is besieged by non-governmental organisations' (NGOs) regime change antics despite exposing their illegal machinations time and again.
They have used countless attempts to get the opposition MDC-T into power through the backdoor; using unconventional and illegal tactics, all of which are scripted by their Western handlers.
Attention-seeking actions that provoke the state to act are a sure way for civil society and opposition leaders to gain a few front page screamers in newspapers at home and abroad.
These antics also guarantee their donors and handlers in the West have platforms to further attack the Government and justify continued isolation of Zimbabwe.
There is one particularly tired script the civil society has been using in its attempts to effect regime change.
Over the past few weeks, members from NGOs have been making claims of being abducted, being under surveillance, their lives being in danger and other imagined threats from the Government.
The latest is that of Amalgamated Rural Teachers Union of Zimbabwe (ARTUZ) leader Obert Masaraure who claims to have been abducted, tortured and dumped a day after by suspected State agents.
US behind fake abductions?
The Patriot has established that recently, the US Embassy in Zimbabwe invited nine ARTUZ provincial representatives to Harare for a meeting to discuss the Union's pending demonstrations.
The meeting was facilitated by ARTUZ board member Douglas Coltart.
The Union has proved beyond reasonable doubt that they have an insatiable appetite for anarchy.
According to the source, the US Embassy offered the ARTUZ members accommodation at their embassy.
US Ambassador to Zimbabwe Brian Nichols encouraged ARTUZ to stage more demonstrations, indicating that it was within their democratic rights.
He added that they are always welcomed at the US Embassy whenever they have any need.
Several local and international NGOs, including prominent regime change agenda activists, have been implicated in an unfolding plot to topple the Government of Zimbabwe through violent protests.
Code-named Savannah Revolution and running under the theme 'Political Revolution, National Order and Economic Revolution in Zimbabwe',the operation, to be executed through violent means, is being spearheaded by NGOs.
Last month, several NGO leaders, including Citizens Manifesto co-ordinator Tatenda Mombeyarara, Centre for Community Development in Zimbabwe Advocacy officer George Makoni, Nyasha Frank Mpahlo of Transparency International Zimbabwe and executive director of COTRAD Gamuchirai Mukura were implicated for planning to destabilise a constitutional Government.
More so, another regime change project workshop was held in South Africa, emphasising on the need for what they termed 'political revolution in Zimbabwe.
The modus operandi for the unseating of the Government would include massive demonstrations, sit-ins, student protests, civil disobedience and online activism.
Abductions that never were
Another issue that was discussed at the meeting with the US Ambassador was abduction of ARTUZ members and other civil society leaders.
ARTUZ claims that 47 of its members have been harassed by State agents, with several abducted, while five others have skipped the borders.
In April, three ARTUZ members, Robson Chere, Jess Drury, Precious Ndlovu and Munyaradzi Ndawana claimed to have been abducted in Greystone Park by four plain-clothed men using one vehicle.
It was, however, discovered that Chere skipped the border to evade arrest.
He was scheduled to leave for the Young African Leaders Initiative (YALI) 2019 this month. Interestingly, in 2017, Masaraure attended the Mandela Washington Fellowship (MWF) for Young African Leaders programme.
The fellowship, launched in 2014, is the flagship programme of the Young African Leaders Initiative (YALI).
These young African 'leaders' are at the forefront of pushing for regime change in Africa, as they have been taught and brainwashed to despise their past and heritage.
YALI was established when the US interests on the continent shifted from opposition political parties to the youths.
The term, 'generation democracy', best describes the targeted group.
Upon returning to their home countries, Fellows continue to build on the 'skills' they would have learnt during their time in the US through support from US embassies, four regional leadership centres, the YALI Network and customised programming from USAID, the Department of State and affiliated partners.
The Mandela Washington Fellowship is sponsored by the US Department of State, with funding provided by the US Government and administered by the International Research and Exchanges Board (IREX).
But back to the alleged abduction of Masaraure.
It was claimed the union leader was kidnapped when he was on the line with Voice of America Zimbabwe Service, saying he was fearing for his life as he felt he had been followed to his house by suspected members of the Central Intelligence Organisation (CIO).
Voice of America (VOA), headquartered in Washington DC, is funded by the US Government.
Funds are appropriated annually by Congress under the budget for embassies and consulates.
"Minutes after raising concern, loud noise could be heard from the background as the home was being broken into," reported VOA.
"When VOA tried to reach him a few minutes after he raised alarm, his wife responded in a text, noting that 'they took him away, they broke our house'."
Pictures purported to be of Masaraure, with a battered back with old bruises were circulated on social media platforms such as Whatsapp and facebook.
There are also pictures of Masaraure with his head bandaged and his right arm in a sling that circulating on both social and local media as well as a video in which he is thanking Zimbabweans for their thoughts and prayers.
Is it by coincidence that the so-called abduction was done at a time when Zimbabwe was holding a political dialogue forum with the European Union?
Zimbabwe and the EU launched a formal dialogue process based on Article 8 of the Cotonou Partnership Agreement, which governs relations between member-states of the African-Carribean-Pacific regions and the EU.
The development is a major realisation of President Emmerson Mnangagwa's re-engagement policy which seeks to reintegrate Zimbabwe into the global family of nations.
In an interview, Information, Publicity and Broadcasting Services permanent secretary Nick Mangagwa said the wounds that Masaraure has were malicious and self-inflicted.
"We have checked with the security services, including the police, and they do not know anything about that," said Mangwana.
"We believe that this was stage managed to put Zimbabwe in very bad light since Zimbabwe and the European Union (EU) have launched formal political dialogue."
It was however, found out that ARTUZ leader faked the abduction to justify his extended absence from work without official leave since January this year.
Public Service Commission (PSC) has since stopped his salary.
It's important to note that some reports allege that the abduction of Masaraure was stage managed by MDC-Alliance's Tendai Biti and Maureen Kademaunga.
"A few days after the abduction, Biti travelled to UK where he met British Foreign Minister and showed him the photoshopped pictures of ARTUZ president Obert Masaraure's fake abduction," said another source.
From lies and exaggerations to fake abductions, NGOs and opposition leaders will do anything and everything for attention and donor funding.
No tactic is far-fetched!