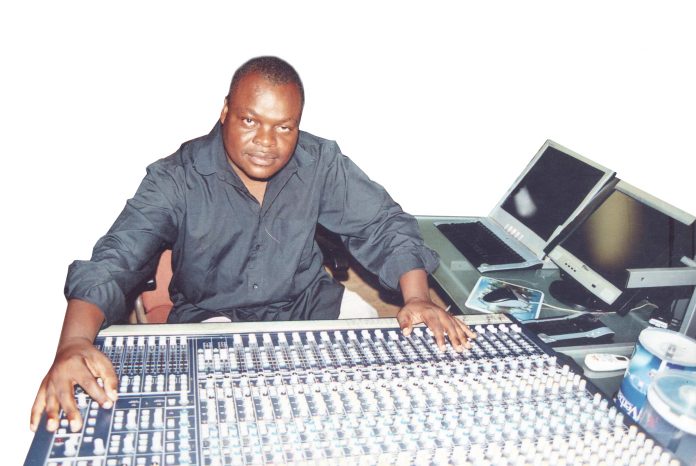 By Fidelis Manyange
THERE has been a big transition in the production and engineering of our local music over the years which has had both positive and negative effects on the quality of music and quantity of musicians as well as genres.
A sound engineer is a technical person who operates music equipment in the recording studio or live sound enforcement in filming or broadcasting.
A producer is like a quality controller to someone's music.
A producer's duty starts from outside the studio by auditioning and identifying potential artistes, then later helping them shape their raw material.
To have a clear insight on this transition Patriot Arts had a chat with one of the most experienced and talented sound engineers and producers of more than 20 years, Jabulani Ndhlovu.
Ndhlovu is an expert in both production and sound engineering.
He started sound engineering and music production during the vinyl and cassette era.
Born 45 years ago in Sarahuru, Mwenezi, Ndhlovu engineered and produced for almost all the prominent artistes who include Leonard Dembo, Lovemore Majaivana, Thomas Mapfumo, Simon Chimbetu, Khiama Boys, Nduna Malaba, aka Ndux Malax and many more.
Ndhlovu joined Gramma Records and Zimbabwe Music Corporation (ZMC)'s Mosi-Oa-Tunya studio under apprenticeship in 1993.
Gramma was formerly Teal Records and ZMC was Gallo Records.
There were few recording studios during that era.
Ndhlovu was mentored by veteran engineers and producers Bothwell Nyamhondera, Peter and Wallace Mparutsa, the late Tymon Mabaleka and Raymond Makahamadze.
"My love for music started when I was young as I used to play keyboards at church," said Ndhlovu.
"During my working days I managed to gather equipment which I used to start my own studio.
"I started with a rehearsal studio and then made it a small recording studio which was a great help to upcoming artistes who could not afford bigger studios."
Today, Ndhlovu is the proud owner of Trutone Studios, based in the Avenues area of Harare.
The studio has produced music for artistes like Alick Macheso, Sulumani Chimbetu and Jah Prayzah, among others.
Ndhlovu is currently working on Progress Chipfumo's new project.
"In the past, our job as producers was to go out there and scout for people who could compose and sing so that we could nurture and record them," he said. "Unlike today, recording was based on merit rather than money and resources.
"When I was with Gramma, we used to turn away copycats and people with no musical talent.
"However, today it is the opposite because you cannot turn away people who have money even if they are not talented, in a way you just have to help them."
Back in the day, he said, only those deemed talented would record.
"At Mosi-Oa-Tunya we were very strict when it came to artistes and their works," said Ndhlovu.
"An artiste would first produce a demo-tape which we would listen to and if it was good, we would go ahead to record under the sponsorship of the company without the artiste paying anything."
Ndhlovu hailed the establishment of more recording studios in the country.
"Back then, the disadvantage was that it was the recording company which determined who to record and the genre they must play," he said.
"Some types of music like jazz, pop or reggae were not accepted because they did not sell like sungura and traditional sounds.
"This led to some artistes turning into genres they did not like or they were not talented in.
"It's a blessing now that we have broken this monopoly by having many recording studios which have allowed us to have diversity in terms of music genres.
"Having many studios and music genres means that sound engineers and producers remain in business."
Ndhlovu, however, lamented the latest technology which has impoverished artistes.
"Although technology has made it cheaper and easier to record, it has fuelled piracy," he said.
"Long back, artistes would rely mostly on royalties and record sales because music was bought from record bars.
"Now that we cannot beat piracy, it's high time we devise methods to benefit from it."
On the difference in content and instrumentation in past and present musical recordings, the veteran sound engineer had this to say: "The previous musicians, though having not so complicated instruments, concentrated on composition and content.
"They were excellent composers and vocalists and were average instrument players unlike the current crop who are excellent instrument players, but poor composers and vocalists.
"For example Leonard Dembo and Marshall Munhumumwe only used three guitars accompanied by excellent composition and lyrics.
"'Ruva rangu', 'Ndiwe chete' and 'Furuwa' are some of the great compositions of all time with simple instrumentation, while our youngsters are busy churning out bubblegum music."
Ndhlovu, however, praised some of the current dancehall artistes like Killer T, Winky D and Toky Vibes for being creative and composing different beats and lyrics that appeal to all age groups.
He however, lamented the downward spiral of sungura music due to lack of creativity as the artistes rely on copying each other.
On a parting note, Ndhlovu urged the current crop of musicians to be innovative.
"Artistes must make use of on-line marketing, taking advantage of You Tube and social media such as facebook and whatsapp in order to improve their fortunes," he said.