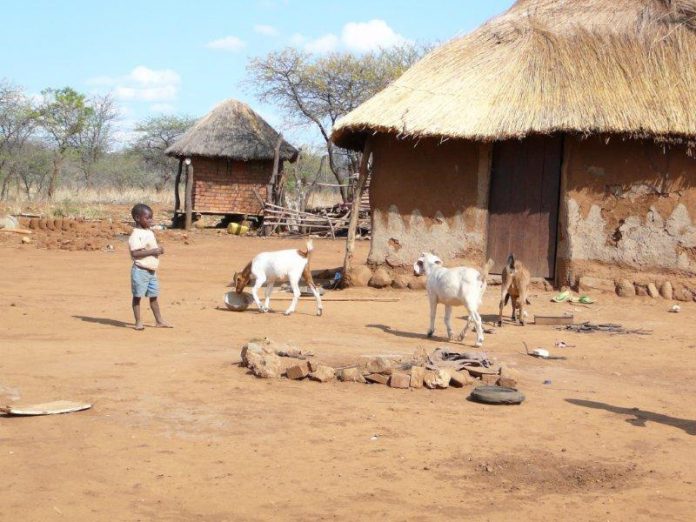 MY SON recently sought my views on development, specifically on the appropriateness of the 'developing country' label on us.
He is a debater of repute at school and I sensed this was where the issue was coming from.
His view was that most developing countries are actually not developing, in terms of economic statistical indicators like GDP and GNP graphs.
I half agreed but asked him to see beyond hard economic data.
I thought a few anecdotes on what development is not would rescue me and also help illuminate some simple socio-historical realities.
In the village, there was once a widow who stayed with her only son Manuwero.
Poverty had been a willing companion throughout their existence.
There were only two structures at their homestead; a kitchen rondavel (which doubled as a living/sleeping room) and a granary (hozi).
On completing school, that is finishing grade seven, Manuwero, like most of his contemporaries, became a 'home defender'.
He had by this time moved into the granary as his sleeping quarters.
By the time I left the village during wartime, Manuwero's mother had passed on and the kitchen had become quite dilapidated but Manuwero stayed put in the granary.
He had become a senior bachelor.
And a popular village jit tune went like this: "Hee..he…handinyengwi naManuwero, anorara mukahozi, achikisana nemakonzo!"
Clearly Manuwero's family was not developing.
By the time I left Manuwero and the village I had already danced to 'APhiri Anabwera'.
I first heard the 'record' in early December 1974 playing on 'Mistress' Dhave's machine, during a Grade Three 'class feast', as we called end of year parties at Unyetu then.
It mattered little that we were hearing the song for the first time. We all took to the beat and the naturally gifted among us were soon 'bum jiving' impressively.
We enjoyed ourselves, but remained utterly clueless about the message in the lyrics: "APhiri anabwera kuchoka kuHarare/pochokakuHarare anabwera nasutukasi/mukati masutukasi muribe kantu/…"
With benefit of research, I got to know a bit more about the song in later years.
'APhiri Anabwera' by Nashil Pitchen Kazembe (1932–1991) was released in 1974 and immediately became a big hit in southern and eastern Africa.
It was the first single to sell more than 50 000 units in Zambia and that does not include the units bought by Mistress Dhave and others in the then Rhodesia.
It was a song about a Mr Phiri, a long-lost migrant worker who returns home from the then Salisbury empty-handed, only to find that no one in his village, perhaps somewhere in Zambia or Malawi, remembers him.
Clearly Mr Phiri's life had neither developed nor was developing.
A few years ago I was reminded of the 'APhiri Anabwera' lot when an aunt who stays in Empress brought to our house a very sick man.
It turned out the sick man was a Malawian immigrant whose last job was as aunt's livestock hand.
She wanted to process his papers to return to Malawi.
From my aunt's account, the gentleman had had his moments in Rhodesia and Zimbabwe including siring many children whose paternity he never owned up to.
Consequently, he had no known relations.
Fearing for the worst, we had his papers processed and with paper back in hand and a biographical note in trousers pocket, we took him to Roadport to catch a bus to Lilongwe – perhaps his only such ride ever.
I waved him goodbye knowing we had not helped the man, but had gotten rid of a problem.
This must have been Pitchen Kazembe's prophecy of what is not development in the life of a man.
I summed up my argument by showing that the fate of Manuwero, Mr Phiri and aunt's livestock hand clearly shows that development or lack of it is evidenced in the life of an individual adult.
My life experience is replete with many more examples of arrested development; the city gentleman who sleeps in the kitchen at family gatherings because he never bothered to construct his own house, the National Hero whose casket fails to fit into his mother's shack during village last respects or the gentleman in suit forever visiting neighbouring hills because he never bothered to have a 'blair' toilet constructed at his village homestead.
So development cannot be separated from the individual and his ways.
Among the Bantu hunhu, clearly trashed in the anecdotes, gives us a unique family identity as Africans, starting with the homestead (mana), the domain of saimba, the married man.
A cluster of such homesteads make up musha (village) whose hunhu is demonstrated in collective good.
Villages will make up dunhu (ward) a number of which give us dzinza (clan/tribe) several of which constitute nyika (country/kingdom).
As children we are brought up associating and interacting with hunhu at these various levels under the supervision of our parents.
At each level we know the expected good consistent with hunhu.
Hunhu is a bottom up manifestation and determines whether society is developing or not.
Every saimba in the village will ordinarily desire to have a decent homestead with water and ablution facilities.
During Great Zimbabwe heydays, people had beautiful homesteads with well-ventilated and decorated houses.
If our forefathers, with grass, stones and soil only could construct solid and beautiful structures over 500 years ago, what excuse do we have for pole and mud shacks that litter part of our landscape?
If every adult with village links desired to have a simple neat village homestead with basic sanitation, our development would be a step higher.
The village homestead will remain my number one marker for development.