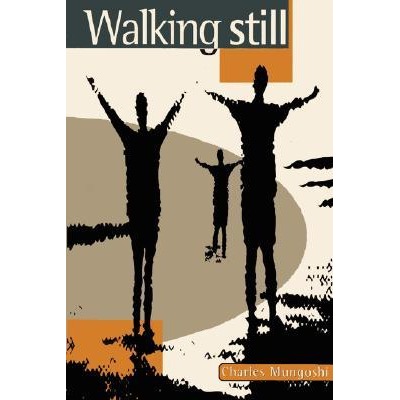 LITERATURE is indeed a criticism of life.
This does not mean that it looks at the bad side of life alone, no.
It is in fact also an appreciation of life.
In other words it enables the reader to appreciate the bad and the good sides of life with a view to improving or bettering life in all its forms.
This is the sense in which 'criticism' is used in this essay – criticism as appreciating deeply.
To demonstrate that literature is a criticism of life, Walking Still will be discussed.
In Walking Still, Mungoshi foregrounds the socio-economic developments that have occurred in Zimbabwe since independence.
One of the finest stories is the very first, 'The Hare'.
It deals very movingly with the disintegration of Nhongo's world after he has been retrenched and his wife assumes the role of the breadwinner.
A traditionalist at heart, Nhongo was relieved when his wife stopped looking for a job, after her secretarial studies, because she couldn't stand the managers who 'look at (her) breasts all the time they (were) interviewing (her)'.
He suffers the fate of most men gifted with the burden of beautiful wives.
Sara had been a very promising pupil at secondary school until she fell pregnant and had to leave.
A dutiful housewife, she comes into her own when she starts selling second-hand clothes at the market.
This entrepreneurial gambit opens up a can of worms which eventually disintegrates her family.
Her business thrives and her network of friends grows, and with it new interests which are at variance with family values.
Nhongo feels that she is slipping away from him.
He cannot come to terms with the fact that she is no longer dependent on him. Instead, he depends on her, although she still seeks his permission before buying her mother clothes.
In spite of the fact that he feels her behaviour is 'innocent', Nhongo suspects that Sara is having affairs during her shopping trips to South Africa, because his friends (and, by extension, many Zimbabwean men) refuse to believe that women can have platonic relationships with other men.
Mungoshi skilfully dramatises Nhongo's sense of betrayal and the manner in which intuition leads to the disintegration of his family, as he ends up having an affair with the maid, in an attempt to assert his ego.
The role of women in Zimbabwean society is a major theme in Mungoshi's writing.
One wonders whether Mungoshi is critiquing women who strive to live outside the provisions of culture.
Or is he simply cajoling the reader to rethink the reconfiguration of the African family in line with the new prevailing socio-economic order where the African woman has become a breadwinner too?
As usual, Mungoshi refuses to prescribe anything, but leaves the reader to ponder these new realities challenging the African traditional cultural order.
In the story, 'Sacrifice', the traditional Shona custom of handing over a virgin to atone for the murder of an innocent victim is explored from an Africa-centred point of view.
The girl who is being 'sacrificed' sees herself as the ultimate saviour of her extended family as she willingly allows herself to be used to atone the past wrong of her ancestors.
Such a selfless attitude is rare among the individualistic tendencies of modern-day people.
Her choice is indeed a sacrifice.
The lesson to us readers is: what philosophy are we using to judge the logic of ngozi?
African or Western?
And which of these benefits the African?
One other question is: can Africans afford to ignore ngozi?
And with what consequences?
Mungoshi interrogates this critical aspect of African collective existence.
Tayeva agrees to the family arrangement to be handed over to the aggrieved bloodline as compensation for the murder of VaZviripi.
Her willingness to hand herself over for the sake of her bloodline needs to be understood not as child-pledging as is often said by those influenced by Western sensibilities, but as true selfless sacrifice.
In Africa-centred metaphysics, this is only way to resolve ngozi conflict. Tayeva will be mother to a child belonging to the two bloodlines who will thus become a bridge restoring the balance of relations between the two families. That is, the essence of ngozi logic – restorative justice.
The point has already been made that ngozi should be understood in terms of deprivation of a people's assets/estate in one form or another, resulting in some form of deprivation that can be expressed in terms of moral accounts.
Ngozi is a crime, a moral debt inviting a moral outcry for restorative justice. This is the point that the reader cannot miss from the story.
The anthology Walking Still demonstrates that Mungoshi has not lost his skill after a lengthy break from writing fiction – he has devoted much time, in recent years, to writing and acting in plays.
One of his greatest strengths is psychological realism: his ability to enter into the minds of his characters, irrespective of age or gender.
For instance, the story 'Did You have to Go that Far?' illustrates his sure grasp of child psychology and his command of the child's eye narrative viewpoint. Walking Still confirms Charles Mungoshi's position as Zimbabwe's most accomplished writer.
His craftsmanship, his profound understanding of people, the broad range of his sympathy, his tremendous sense of humour and his detailed knowledge of his society have established him as one of the most distinguished writers in the world, today.
And although so much has changed since he wrote this anthology, the short stories in this collection still speak to contemporary issues in more ways than one.
Some of the critical themes are: extra-marital affairs, homosexuality, racism in post-independent states and alienation.