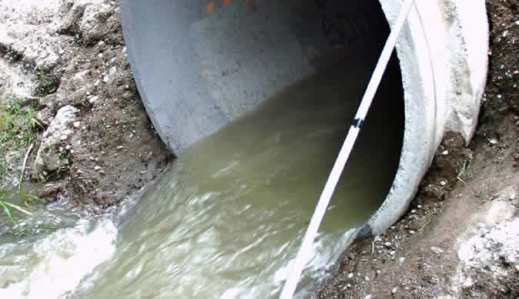 THE Inter-Ministerial Cabinet Committee on Water Pollution has given several companies and local authorities a June-30 deadline to get their houses in order or face closure.
Service stations, tanneries, food outlets and processing plants, abattoirs, funeral parlours, beverage producers and chemical producing and processing plants who have been polluting underground water and discharging effluent into river courses have been instructed to put measures in place to ensure that underground and surface water is not polluted.
For several years now, water pollution has been rampant with the law enforcement agency, Environmental Management Agency (EMA) serving orders to operators like the Harare City Council and Chitungwiza City Council to stop water pollution, but to no avail.
However, the ongoing Urgent Water Supply and Sanitation Rehabilitation Project (UWSSRP) ZimFund Phase 1 being implemented by the African Development Bank (AfDB) has made significant progress on Water Supply and Sanitation Systems in Harare and Chitungwiza with the overall project completion rate standing at 37 percent.
While some companies have complied in the past, many have budgeted for fines avoiding investing in systems that guard against water pollution.
In most cases, EMA has been rendered useless as some of the polluters have seemingly had the protection of big-wigs in Government and the political front.
The economic meltdown experienced some years back resulted in many companies and city councils failing to provide proper services to the people with many resorting to drill boreholes for household purposes.
Although many have believed that borehole water is safer than tap water provided by city councils, it has increasingly emerged that underground water is also highly polluted and the water quality is compromised.
Unethical practices by some service stations, tanneries, local authorities, food outlets and processing plants, abattoirs, funeral parlours, beverage producers and chemical producing and processing plants among other service providers has resulted in the continued pollution of water across the country.
The various pollutants like dyes and paints, sodium chloride, arsenic, and heavy metals discharged into the water sources and the environment has increasingly become dangerous to human and aquatic life.
Embalming fluids used by funeral parlours and released directly into the environment and sewer reticulation systems are killing bacteria that are essential in sewer purification processes.
Food processing plants and outlets category of polluters discharge organic solids, oils and fats into the sewer reticulation system causing blockages and sewer bursts resulting in the discharge of raw sewer into the environment and water bodies.
All this is happening behind the back of innocent residents who not only foot the cost of water treatment, but also pay huge hospital bills to get treatment after being exposed to the dirty water.
Many environmentalists believe that the sewage being discharged by local authorities into the water courses can be used for purposes of generating energy.
Harare Town Clerk, Tendai Mahachi said the Harare City Council had plans currently underway to produce electric energy from raw sewage.
"Harare City Council has cleaned all its bio digesters at Firle for collecting raw sewage so that we can convert methane gas to electric energy," he said.
"We have partnered with a South African company to help produce electricity from methane gas.
"Currently we are producing methane of 70 percent purity and we believe we can generate close to 4MW of energy per day."
An official from ZETDC who refused to be named, said there were plans to revive the bio digesters across the country so as to produce methane gas.
Speaking during a press briefing held by the Inter-Ministerial Cabinet Committee, chairman of the committee and Minister of Local Government, Public Works and National Housing, Ignatius Chombo said, all water polluters had been given a deadline which they are expected to comply with without fail.
"It has been considered prudent that integrity checks be carried out by the operators under the supervision of the EMA and local authorities," he said.
"We also expect EMA to regularly monitor and ensure that companies do not pollute underground water.
"Every relevant ministry is here to ensure that EMA is given the power to make sure that the country is swept clean.
"May I on behalf of the Inter-Ministerial Committee on Water Pollution, assure the general public that as Government, we remain committed to fighting water pollution challenges that had been bedevilling the country and ensure the provision of basic, safe, clean and adequate water and sanitation services."
By June 30 funeral parlour operators are expected to have procured and installed holding tanks so that when the tanks are full they should transmit the fluids to incinerators at local government hospitals, while their long- term plans should be to install new or maintain existing effluent pre-treatment plants.
All beverage manufacturing companies are expected to have installed new or repaired neutralising tanks by June 30 2014.
These tanks have the effect of neutralising the alkalines so that they do not kill the bacteria.
Local authorities are expected to source strategic partnerships especially in the backdrop of liquidity challenges and immediately carry out the requisite processes to access funding for water and sanitation projects.
While the Inter-Ministerial Cabinet Committee has pledged its support to EMA in cleaning up the country, only time will tell if EMA will achieve its targets.