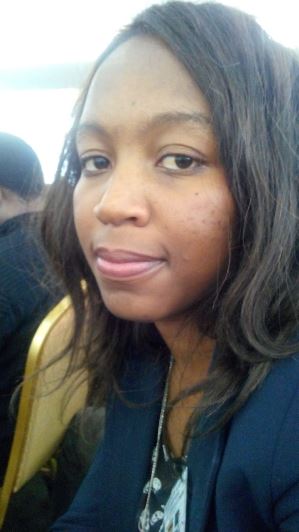 Recently in Algiers, Algeria
DID you know that there are currently over 300 Zimbabwean students on scholarships in various universities in Algeria?
Before commencing their respective studies including, Engineering, Medicine, Arts, Biology, Biotechnology and Geology among other programmes, they undergo a six-months course in French.
Last week during President Robert Mugabe's three-day State visit to the former French colony, the students got the opportunity to meet him at Residence El Mithak in Algiers.
They were from different universities including, Oran, Tiemen, Blida, Constantine, Annaba, Tizi ouzou and Bejaia.
President Mugabe urged them to come back home after their studies and use their knowledge and skills for the development of Zimbabwe.
The Patriot interviewed a number of students about their general well-being in Algeria and their ambitions when they finish their respective programmes.
Debra Upenyu Chiradza (23), former head girl of ZRP High School: "I came here in 2011 after getting a scholarship.
"I am currently studying Biotechnology at Oran University and I am the only black student in a class of 19.
"At first it was a bit nervy, but I got used to it because my lecturers give me all the attention.
"Since 2011, the knowledge and skills I have acquired in Algeria are priceless.
"I am definitely coming back home after completing my programme later this year because I want to do wonders with Biotechnology.
"My father has a farm in Matepatepa and I can't wait to use my knowledge especially in crop production because with biotechnology there is no reason why people can go hungry.
"I would like to thank President Mugabe for making it possible for us to study here."
Biotechnology according to the American Chemical Society is the application of biological organisms, systems, or processes by various industries to learning about the science of life and the improvement of the value of materials and organisms such as pharmaceuticals, crops and livestock.
Ngonidzashe Siyakurima (24) from Rukanda Village, Mutoko: "Growing up in Mutoko, an area full of black granite, I never thought I would be here to study Geology at Annaba University.
"I learnt at Mutoko High before getting a scholarship to study here in 2012.
"My studies involve understanding the origins of minerals and exploration among other things.
"I am now in my final year and can't wait to come back home, especially because I know our country is endowed with vast minerals still to be explored.
"I hear this talk about gas in Lupane.
"Recently we were being shown in the south of Algeria how they are utilising their gas.
"When I come back home I am definitely going to visit this place and see the real picture on the ground.
"Now is the time for us to benefit from our mineral resources and I think we now need to add value to all our 'stones' that we discover so that we become completely in charge of our resources."
Chilimanzi Owen (25) from Potoriro Village, Gutu: "I came here in 2009 and I am currently studying pharmacy at Oran University.
"I can now speak French fluently and racism here is not an issue.
"My programme is for five years so by June this year I will be done and come back home.
"I have been establishing contacts back home so that as soon as I return I start to work in order to gain experience in my field.
"I want to say thank you to President Mugabe for giving me this wonderful opportunity.
"Imagine from Gutu to Algeria.
"President Mugabe is educating us to be in charge of everything they fought for so when I come back home, I look forward to not only opening my own pharmacy, but to produce medicine and to be a key player in the pharmaceutical industry.
"Thank you Mr President."
Kasirori Ruponiso (27) from Zvimba: "I have been here for a while now and studying medicine at Oran University.
"I learnt at Pakame High School in Shurugwi.
"I have been here from 2008 and have learnt that Algeria has a big medical status. "Medical services are not only affordable, but free in public hospitals, a situation that must prevail back home.
"I am already keeping close ties with people back home and when I come back, I am going to make things happen.
"Doctors must treat their patients well and that is exactly what I will do when I return home.
"President Mugabe has been good to us and I feel obliged to return the favour not only by working in Zimbabwe, but by establishing surgeries, clinics and being a major player in the medical fraternity.
"Most importantly I am going to do great things for my former school, Pakame High School.
"My message to everyone home is that I have noticed a disease that we have as Africans, 'we learn to appreciate people when they are gone'.
"We must stop this disease and that is why I couldn't miss this opportunity to meet my President."
With their fees pegged at 200 Dinars (US$2) per year and accommodation at 1 500 Dinars (US15) per year, President Mugabe hailed the Algerian Government for meeting the needs of the Zimbabwean students.
And playing his fatherly role, President Mugabe brought from Harare goodies for the students that included, 1,6 tonnes of mealie-meal, 1,2 tonnes of beef, eight cartons of tea, eight cartons of coffee and 50 cartons of Mazoe orange crush.