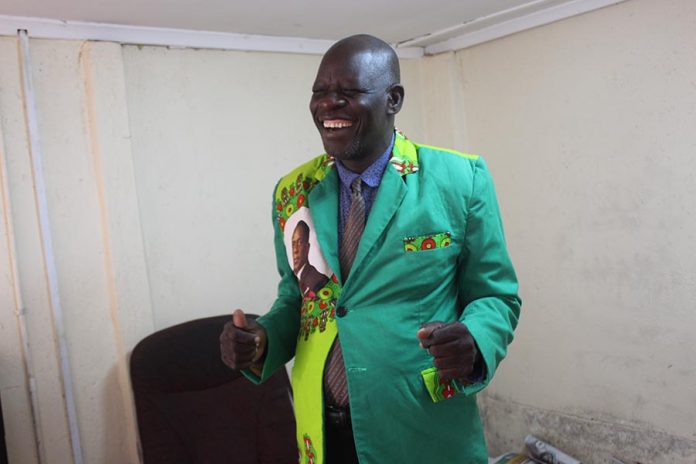 The story of Saul Nzuma, aka Cde Rex Hondo
EXPLOITATION of children at Jersey Secondary School forced me to abandon school in my second term in August 1976 to join the liberation struggle.
Jersey was a tea estate in Chipinge, the then Chipinga.
Students from all corners of the country who could not afford to pay school fees came to the estate where they would work for their tuition.
We would wake up at 5am and go to the tea fields where we would work the whole day, breaking for tea for 15 minutes and 30 minutes for lunch.
School was only conducted for four hours, starting from 7pm to 11pm.
There was no time to read.
We were no different from slaves.
Rhodesian supervisors on the fields were cruel; they gave us targets and denied us tea-break or lunch if we did not meet the target.
Corporal punishment was meted to anyone who complained about the cruelty of supervisors to the administration.
I made the decision to join the liberation struggle after I was severely beaten by a young Rhodesian supervisor, Peter Johnson, during lunch break on the Rhodes and Founders Day.
It was on September 12 1976; I will never forget that day.
I was told I had no right to question anything about Cecil John Rhodes because he was our 'saviour' who turned the country into a 'civilised' state from the bush it was.
I then decided to leave school and cross the border into Mozambique to join the liberation struggle in order to dislodge Ian Smith's colonial and brutish regime.
I left with my nephew Ngoni Jacha and we met FRELIMO soldiers who were arranging transport for a group of 27 young boys and girls from Chimanimani, Mutare and Chipinge.
We were interrogated to ascertain our motive before we were taken to Doiroi where I stayed for six months before I went to Chimoio where I received my military training at Takawira Base 2.
On November 23 1977, Chimoio was attacked while I was still on training and I managed to escape without injuries.
Since Chimoio was no longer safe, I ended up completing my training in Tanzania at Nachingwea.
Upon completion of my training in March 1978, I was deployed to Manica Province where I operated in Zimunya, Marange, Bocha and Mafararikwa area.
The bombing of Chimoio in 1977 forced the ZANLA High Command to organise a 'revenge' attack on one of the biggest Rhodesian air bases, the Grand Reef in Mutare.
Rhodesian war planes and helicopters which came from Grand Reef created problems in Tete and Gaza where most of the ZANLA guerillas were being trained.
The attack was brilliant, tactful and carried out swiftly.
After the battle, Rhodesian soldiers launched an operation to hunt for the ZANLA combatants who had attacked Grand Reef.
The Rhodesian forces tried to chase ZANLA forces using horses but it was futile.
Rhodies could not use helicopters because my fellow ZANLA combatants had destroyed almost all of them.
Rhodesians could not believe the attack as they underestimated the strength and ability of the ZANLA forces.
The enemy then intensified operations in Manica Province but the operations were conducted only in daylight since the Rhodesian soldiers feared operating during the night.
In December 1978, while I was resting at a base in a mountain, Gomo Refu, in Mafararikwa, a python crossed through the base.
This was a sign of impending danger.
We did not attack the reptile because a python was a spiritual reptile to us and we were told by local spirit mediums that if we saw a python we were supposed to follow its direction to safety.
I instantly pulled out my nhekwe, took my snuff and supplicated to our war spirits.
It was around 5am.
I was with Cdes Kasikai, Mabhunu Muchapera, Ngwarai Muhondo, Chimunya, America Mudzvanyiriri, Zvabhenda and Tichatonga.
There was a lot of cover since it was during the rain season.
As guerillas, we did not move during the day but Cde Kasikai, our commander, told us to change the base and we had to move towards the direction which the python had taken.
We took advantage of cover from the green vegetation.
After about 10 minutes of walking, we heard a noise from a Rhodesian convoy on patrol from Bazely Bridge.
We heard the echo from a distance of about 10km.
I thanked our war spirits for warning us of the approaching enemy.
Since I had specialised in engineering, I was instructed to swiftly plant landmines along the main road by Cde Kasikai.
I was good at planting mines.
I planted four landmines.
We swiftly ran towards the direction of the convoy and laid an ambush beneath Mount Gomorefu.
Since it was the rain season, the road was rough, which worked out to our advantage.
Much to our advantage, there was a sudden downpour which reduced the convoy to a drag.
We patiently waited for about 30 minutes before the enemy entered our killing bag.
I felt excited as the convoy drove through the killing bag.
The Rhodesians never saw us nor did they suspect anything.
It was still raining and I knew this was our day.
This was my first time to be in contact with the enemy.
The environment and terrain was favourable for guerilla warfare.
The convoy was made up of four Bedford military trucks with a Jeep in front.
We were all in strategic positions to attack the survivors.
Midzimu yehondo yaiva nesu.
We instantly geared to finish the survivors when we heard the explosions from the Rhodesian military vehicles and screaming soldiers.
In no time, we saw two of the Bedford trucks coming towards us.
This is what we were anxiously waiting for.
We opened fire on the panicking Rhodies.
The attack took 20 minutes and I am convinced the enemy never returned fire.
We then swiftly ran towards a mountain in Mutsago area where we had our gathering point.
In less than four hours we were all gathered.
I will live to remember the battle of Mafararikwa because we massacred the Rhodies while we all came out alive without any casualty.
Compiled by Emergency Mwale-Kamtande.