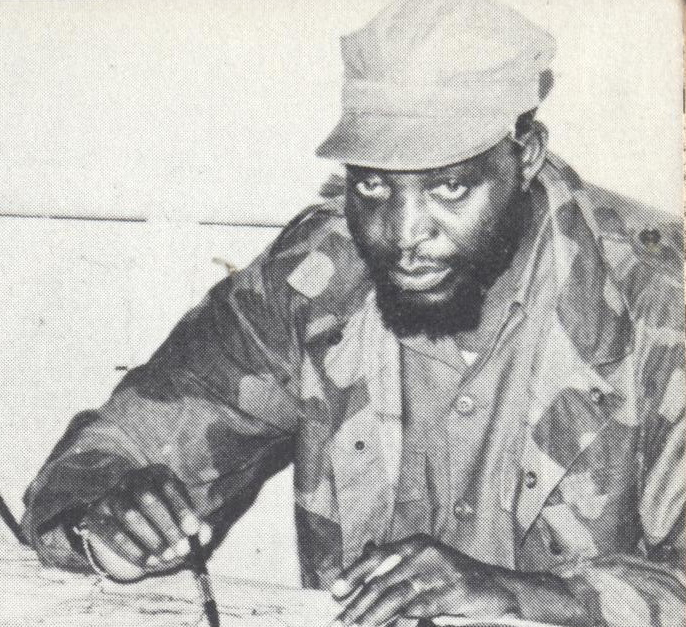 A NAME is an important form of identity of a particular place, and at times can tell a story.
A name can also describe the character and attributes of a person, a clan or a nation.
Psychologically, a name creates a certain mind-set.
A name gives historical and cultural value.
The colonial regime, very early in its life, recognised the critical role that heritage would play in shaping the psyche of both the ruling Europeans and ruled Africans.
They gave European names to all the places they took over, all the institutions they set up and all infrastructure that they built.
Many of the names were those of their heroes and ancestors or place names from their mother countries.
The country itself was not spared.
The country was named Rhodesia after the British imperialist, Cecil John Rhodes who dreamt of establishing British rule over the whole African continent from the Cape of Good Hope in South Africa, to Cairo, the capital city of Egypt.
But when Zimbabwe attained independence in 1980, immediate attention was given to the need to reverse the colonial legacy of racial discrimination in accessing resources and services.
This was a legacy that reminded the new nation of the oppression and exploitation that had been experienced at the hands of the colonisers.
And subtle heritages, such as place and institution names, needed to be addressed if total independence was to be realised.
And this week, in a first of a series, King George VI Barracks that houses the Zimbabwe National Army and Airforce of Zimbabwe Headquarters in Harare was officially renamed Josiah Magama Tongogara (JMT) Barracks.
All military barracks have also been renamed in honour of veterans of the armed struggle and military gurus.
Cranborne Cantonment Area has been renamed Charles Gumbo Barracks, Old Cranborne has changed to Kaguvi Barracks.
Also changed was Brady Barracks in Bulawayo, which has been renamed Mzilikazi Barracks, Karuyana Barracks has been changed to Chitekedza Barracks, HQ3 Brigade Barracks in Mutare will now be called Herbert Chitepo Barracks and Chipinga Cantonment Area will now be called William Ndangana Barracks.
HQ4 Brigade Barracks in Masvingo has been renamed to Gava Musungwa Zvinavashe Barracks, Second Battalion to Masvingo Barracks and Gutu Barracks to Chinomukutu Barracks.
The National Defence University along the Harare-Bindura Highway has been renamed Nikita Mangena and Flyde Airforce Base near Chegutu, Jason Ziyaphapha Moyo.
The process of renaming towns and other significant places began in earnest in 1982.
A Place Names Commission was set up during the early 1980s under the auspices of the National Monuments Committee to advise the Government on how to dispose of the vestiges of the colonial past.
Some of the proposed 'new names' were not new as they had been used by the indigenous people for centuries.
The country which had been named after Cecil John Rhodes, Southern Rhodesia, was renamed Zimbabwe.
The country's new name, Zimbabwe, was derived from the Great Zimbabwe monument which symbolises the historical greatness of the ancient city.
Salisbury, the country's capital city, which had been named after a former British Prime Minister, Lord Salisbury, was, renamed Harare after a Shona chief, Harava.
Fort Victoria, was renamed Masvingo (a Shona word for stone monuments) in recognition of the town's proximity to the Great Zimbabwe Monument which is a symbol of national pride to the Zimbabwean people.
However, other places retained English names, for example, Victoria Falls, Beitbridge, West Nicholson, Plumtree, Banket, Featherstone, Beatrice, Norton and Birchneough Bridge.
Victoria Falls, named after Britain's Queen Victoria, was initially renamed Mosi-oa-Tunya before reverting to the colonial name.
Towns which had retained local names, but in corrupted form during the colonial era had these corrected to reflect the correct indigenous pronunciation and to also restore their historical significance.
These include Gatooma to Kadoma, Marandellas to Marondera, Umtali to Mutare, Gwelo to Gweru, Sipolilio to Chipuriro, Shabanie to Zvishavane, Selukwe to Shurugwi, Belingwe to Mberegwa, Que Que to Kwekwe, Sinoia to Chinhoyi and Inyanga to Nyanga.l From Page 2
Infrastructure such as roads, institutions, office blocks and streets were partially affected as many of them still bear colonial names.
Roads that had been named after prominent settlers and British personalities such as Rhodes, Jameson, Salisbury, Stanley, Baker, Montague, Moffat and others were renamed after liberation war heroes, nationalists and historical figures such as Kaguvi, Nehanda, Herbert Chitepo, Leopold Takawira, Joshua Nkomo, Robert Mugabe, Rekai Tangwena, Jason Moyo, Simon Mazorodze, Samuel Parirenyatwa, Josiah Chinamano and Josiah Tongogara.
Other streets were named after regional leaders such as Kenneth Kaunda of Zambia, Julius Nyerere of Tanzania, Samora Machel of Mozambique, Nkwame Nkrumah of Ghana, Sam Nujoma of Namibia and Nelson Mandela of South Africa.
Cecil Square in Harare was renamed Africa Unity Square, perhaps in the spirit of Pan-Africanism, which had been demonstrated during the African liberation struggles and thereafter.
Public buildings, such as hospitals and Government office blocks, were also renamed to reflect the face of the new political order.
For example, Andrew Fleming Hospital was renamed Samuel Parirenyatwa, one of the first black medical doctors to take an active role in the anti-colonial struggle.
Earl Grey Building in Harare was renamed Mukwati Building.
Some public buildings constructed after independence were given local names, for example, Mhlahlandlela, a complex of Government offices in Bulawayo.
Some of these symbols were removed from streets and put at the museum in Bulawayo and at The National Archives in Harare with the Rhodes and Beit statues going to the National Archives grounds.
Unfortunately the speed to remove colonial statues was not matched by similar speed in erecting statues that publicly honour the country's heroes.
Since independence, and until recently, only two statues were erected in the two largest cities, but both shied from celebrating liberation heritage.
One was of Safirio Madzikatire (Mukadota) in Harare and the other was a nude statue entitled 'Looking into the Future' in Bulawayo which then Local Government Minister Chikowore found offending.
Now there is a statue of the late Vice-President Joshua Nkomo in Bulawayo.
Still in Bulawayo, the airport was renamed Joshua Nkomo, while in the capital, Harare International Airport was renamed after former President Robert Gabriel Mugabe
However, the attempt to rebrand the country seems to have stalled as most colonial names have largely remained unaltered.
Many buildings in cities and towns still bear colonial names. For example, Tredgold and Rotten Row buildings both of which house magistrates' courts in Bulawayo and Harare respectively.
While street names, especially in the Central Business Districts (CBDs) of most urban areas were changed, the changes are less felt as one moves out of the city centre into the avenues.
Names such as Charter Road, Cameron Street, Connaught Avenue, Robertson, Hughes, Blakiston, Hellett and Hoffmeyer still dominate the country's cities.
In addition, many of the former white suburbs retained their colonial names.
For example, Avondale, Belvedere, Marlborough, Belgravia, Mount Pleasant, Kensington, Windsor Park, Ascot, Bellevue, Montrose, Hartley Hills, Waverly, Sundowns, Richmond, Rhodene, Greenside and Yeovil.
And within them, the colonial street names have been retained wholesale, for example, such streets as Chelmsford, Harold, Norfolk, Nottingham, St James, Livingstone, George, MacDonald, Clark and Cecil.
Sadly, even some new low density suburbs built after 1980 also bear colonial names, for example, Selborne Park in Bulawayo and Borrowdale Brooke, Mount Pleasant Heights, Westlea and Southlea Park, among others in Harare.
Hence, the colonial legacy in these areas has remained largely intact.
Many of these suburbs, although now largely inhabited by blacks, have continued to be enclaves of colonial cultures and values.
They seem to be more comfortable with Western and foreign things, for example, the English language as the main medium of communication even among an all-black gathering, a slavish appetite for Western fashion and forms of entertainment.
Furthermore, in 2002, there was determined resistance by some sections of both black and white communities to attempt replacing English names, especially of former white schools and bestow them with indigenous that glorified the country's history.
These schools bore names of 'British imperialists' such as Allan Wilson, Cecil John Rhodes, Prince Edward, Jameson, Hamilton and Queens Victoria and Elizabeth.
It was proposed that Prince Edward School be renamed Murenga Boys High in memory of the Njelele Spirit medium who is believed to have instigated and directed the First Chimurenga of 1896-97.
Mount Pleasant was to become Joshua Nkomo in honour of the late Vice-President who had pioneered the nationalist movement in colonial Zimbabwe.
Warren Park Primary School was to be renamed Chenjerai Hunzvi Primary School after the self-styled Zimbabwean National Liberation War Veterans Association (ZNLWVA) leader.
Allan Wilson was to be renamed Mutapa Boys High, Queen Elizabeth to Sally Mugabe, Milton High to Khumalo High, King George V1 to Lookout Masuku, Cecil John Rhodes to Gweru Primary and Queensdale Primary to Safirio Madzikatire Primary School.
David Livingstone Junior was to be renamed to Guy Clutton-Brock Primary, while Umvukwes Primary was to be Border Gezi Primary.
Many, however, could not hear of it despite spirited efforts by the then Education Minister Aeneas Chigwedere.
School administrators and parents were worried about schools losing their 'status and lustre' that came with the names.
There were also fears that some schools which had traditionally relied on donations from Western well-wishers and sympathisers risked losing this assistance, if the name changes were implemented.
But for how long, shall we continue to sell our heritage for a song, 37 years after independence?
How long shall, we continue to have so many Selous in the country named after that renegade and hunter Fredrick Coutney Selous?
Why must we continue to take pride in Hartmann House, named after that so-called Catholic Father Andrew Hartmann who was praying and accompanying the Pioneer Column as they came to rob, steal and destroy our country?
Indeed the renaming of KGVI to Josiah Magama Tongogara Barracks and subsequent renaming of other barracks after the countries liberation war heroes was long overdue.
The renaming is one way or the other, a way to immortalise them.
After all, heroes never die, but continue to live in us and the same heroes must also continue to live in the country's future generations.
For now, we say welcome back General Tongo and company.
You fought a good fight!