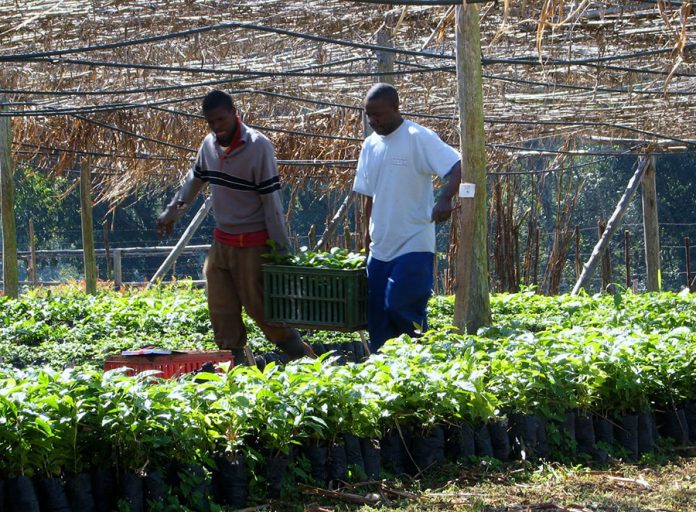 THE phrase, 'sustainable development' is undoubtedly popular through its emotional appeal but the question is: In terms of development theory, is it useful?
Does it offer a new paradigm?
Or is it simply a cosmetic cover over business-as-usual?
The most quoted definition is that of the World Commission on Environment and Development:
"Development that meets the needs of the present without compromising the ability of future generations to meet their own needs" (Brundtland: 1987:43)
This is however, far from a clear base upon which to build new theoretical ideas about development.
The landmarks in the sustainable development are the World Conservation Strategy of 1980 (WCS), 'Our Common Future' (Brundtland 1987) and Caring for the Earth (IUCN 1991).
The WCS defines conservation as, 'the management of human use of the biosphere so that it may yield the greatest sustainable benefit to present generations while maintaining its potential to meet the needs and aspirations of future generations'. (1980: 209)
Similarly, the Brundtland Report places elements of sustainable development debate within the economic and political context of international development.
In 'Our Common Future', sustainable development focuses, first, on basic needs with particular focus on the poor just as the theoretical focus of the Basic Needs Approach.
Second, it focuses on environmental limits, not set by the environment itself, but by technology and social organisation.
Given the fact that technology is controlled by foreign investment, the latter also echoes Modernisation theories.
The mainstream thinking of sustainable development is based on seeing economic growth as the only way to tackle poverty and to achieve environment-development objectives.
This means more rapid economic growth in industrial and developing countries, freer market access for the products of developing countries, lower interest rates, greater technology transfer and significantly longer capital flows, 'both concessional and commercial'. (Brundtland Report 1987:89)
According to the Report, (1987:89) the following are the critical objectives for environment and development policies:
– Reviving growth
– Changing the quality of growth.
– Meeting essential needs for jobs, food, energy, water and sanitation
– Ensuring a sustainable level of population
– Conserving and enhancing the resource base
– Re-orienting technology and managing risk
– Merging environment and economies in decision-making.
Over and above these objectives, the Commission's overall assessment is that the international economy must speed up world growth while respecting environmental constraints. (Bruntland 1987:59)
It is clear from the above aspects of sustainable development that it not only fails to challenge the capitalist growth paradigm of the modernisation theories, Basic Needs Approach and SAPs; it also remarkably fails to build on the moral obligation to descendants which it espouses as it focuses on pragmatic, utilitarian and techno-centrist concerns.
One can therefore conclude that the WCS stops short of a political analysis of the world economy, or of poverty.
It draws on neo-populist ideas, like the Basic Needs Approach.
Its argument that traditional wildlife conservation is compatible with growing demand for people-centred development is not sufficiently problematised.
Hence one can say that sustainable development is a flag of convenience under which diverse ships 'sail'.
It is a theoretical, with no agreed and clear rhetorical core.
A typical example of sustainable development-driven programme is The New Partnership for Africa's Development (NEPAD) which is based on shared responsibilities with Africa's development's stakeholders.
Its focus is to bolster growth, poverty reduction and sustainability through inter-industry linkages and export diversification based on mobilisation of domestic savings as well as external resources flows that generate neither dependence nor international indebtedness.
Save the last part on removal of 'dependence' and 'indebtedness', the whole focus of NEPAD ironically invokes classic theories by its emphasis on 'domestic savings' and 'external resource outflows'.
Hence, besides need to gain wide political acceptance and support, it brings nothing new.
In the final analysis, it has been demonstrated that latter theories are by-and-large echoes of classic theories.
LDCs continue to be inextricably linked with DCs.
The Basic Needs Approach and Sustainable Development bring in neo-populist moral discourse about poverty, powerlessness and welfare of people at the global periphery, yes, but the practical routes they prescribe to raise the poor from this quagmire essentially invoke classic and structural theories.
Hope for the LDCs therefore lies in the continued debates, not on macro-level theory but on micro-level practices.