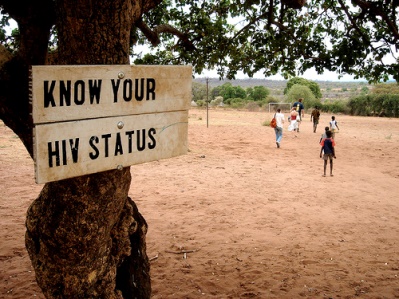 IN July this year, at the 20th International AIDS Conference held in Melbourne, Australia, Zimbabwe committed itself to the international thrust to end AIDS by 2030.
However, sceptics have begun to question the commitment with some viewing it as absurd.
It cannot be achieved, it is impossible they opine.
However, what is evident is that they do not understand what it means to 'ending AIDS by 2030'.
In an interview with The Patriot, National Aids Council (NAC) chief executive officer, Dr Tapuwa Magure said people had misconceptions with regards to eradicating AIDS by 2030.
He said the commitment to eradicating AIDS by 2030 means countries are committing to achieving a huge breakthrough in managing the virus.
"What we mean by ending AIDS by 2030 is that we will have 90 percent of people with HIV diagnosed, 90 percent of diagnosed people on treatment, 90 percent of those on treatment with undetectable viral load," he said.
"We also mean that we have to reduce HIV-related deaths and new infections by 90 percent.
Dr Magure said if this is achieved, more than 70 percent of people affected by the pandemic will suppress the viral load, a situation that would help to significantly minimise AIDS deaths and the spread of HIV.
"If 90 percent of the people living with HIV remain alive, it means AIDS will no longer be a public health problem like in the past," he said.
According to UNAIDS, to achieve the target, there must be increased treatment coverage.
Currently, approximately 37 percent of people living with HIV in the world are receiving treatment, but coverage varies widely between countries.
The NAC said the 2030 target was achievable Zimbabwe was making huge strides in increasing coverage and access to antiretroviral treatment for people living with HIV.
"Our country has been doing very well in terms of HIV eradication over the past years, so that means the 2030 international target can be achieved," said Dr Magure.
"In terms of HIV treatment, Zimbabwe has made meaningful change, with at least 700 000 from 1, 4 million people living with HIV now having access to antiretroviral treatment.
"The number of new HIV infections has also managed to come down by at least half compared to figures recorded in the past five years."
The NAC monitoring and evaluation director, Antony Mpofu said people living with HIV and AIDS must adhere to treatment to avoid developing complications from the drugs.
He said there was a general concern regarding the country's treatment programme where at least 20 percent of the people who are on medication were not adhering to their treatment.
"As much as the country has made huge strides to improve the country's treatment programme, some people were not adhering to treatment, a situation that can lead to serious complications resulting in more AIDS deaths," Mpofu said.
"Poor adherence to treatment might lead to drug resistance among the infected people, which can cause severe health deteriorations and sometimes makes it difficult to fight the virus as it becomes more expensive."
Zimbabwe is one of the countries in Africa that has continued to record positive trends in combating HIV and AIDS.
According to current statistics, the percentage of HIV positive pregnant women who receive antiretroviral to reduce the risk of mother to child transmission has increased from 22 percent in 2011 to 93 percent in 2013.
There was a sharp drop in HIV incidence from about 5,5 percent in adults in 1992 to about 0,98 percent in 2013.
The decline of new infections is attributed to gains from positive behaviour change and high ART coverage.
New HIV infections in children up to 15 years of age have been declining due to overall lower levels of both HIV infections in women at child bearing age and mother-to-child transmission interventions.