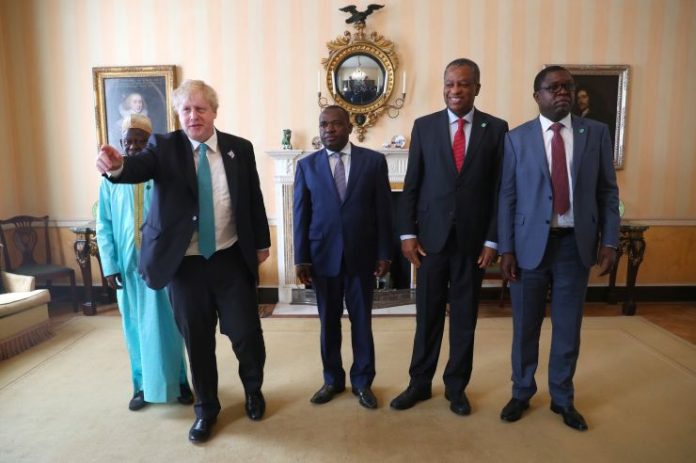 By Golden Guvamatanga and Patience Rusare-Murava
THE elevation to the post of British Prime Minister of the maverick Boris Johnson could further strengthen President Emmerson Mnangagwa's re-engagement if the new Conservative Party leader's statements on the country in the past are anything to go by.
Johnson thumped his Conservative rival Jeremy Hunt when he won 66 percent or 92 153 of the votes to his opponent's 46 656.
But as he assumes power, he will be confronted by a country that has been divided by the so-called Brexit which has claimed the scalps of two Prime Ministers, David Cameron who resigned on June 24 2016 and Theresa May who left office on June 7 2019.
Brexit refers to the UK's decision to leave the EU following the June 23 2016 referendum.
Johnson has pledged to leave the EU by October 31 2019.
The decision has left Zimbabwe's former colonial master teetering on the brink of an economic meltdown and scampering for new markets as it seeks to outdo the EU and other countries and blocs on the global market.
And Zimbabwe is one such market due to its vast natural and human capital base.
Added to that is the good climate and prime land, both principal drivers of Britain's decision to invade Zimbabwe in 1890.
Johnson, has in the past not made his resentment of the British opposition party, the Labour party over its handling of Zimbabwe's Land Reform and Resettlement Programme of 2000 a secret.
He is widely expected to continue with the re-engagement process with Harare.
Writing in The Daily Telegraph in February 2015, Johnson, then London Mayor, highlighted how Britain played a 'shameful' role in Zimbabwe`s current economic woes.
Boris' interest in Zimbabwe is not only on paper.
He has visited Zimbabwe before.
In a hard-hitting diagnosis of the Zimbabwean and British relations, Johnson noted it was London, in particular the non-conformist Tony Blair, who messed things up.
Johnson's loaded admission brought to the fore Britain's reluctance to honour the Lancaster House Agreement led to the curdling of relations with Zimbabwe.
According to Johnson, the Blair government's decision was 'that betrayal of Lancaster House that gave Mugabe his pretext to launch his pogroms against the whites'.
"… It is vital to recognise that Zimbabwe was not always like this, and did not have to be like this. This (Robert) Mugabe tyranny is no accident – and Britain played a shameful part in the disaster," Johnson wrote.
In a flashback, Johnson took readers back to the 1979 Lancaster House Agreement in which the then Prime Minister Margaret Thatcher 'granted' independence to Rhodesia.
It was that agreement that also guaranteed compensation for Britain's settler farmers.
But in 1997 when Blair and the New Labour party came in and in a fit of avowed anti-colonialist fervor, they unilaterally scrapped the arrangement.
The then British Overseas Development Minister, Clare Short, made it clear in a letter in November 1997 to the then Zimbabwe Minister of Agriculture Kumbirai Kangai that neither she nor Blair had the responsibility of compensating the former colonial farmers.
Short made it clear that Blair's administration would not accept a special responsibility to meet the costs of land purchase in Zimbabwe.
That marked the beginning of a stand off between Harare and London.
As Clare put it at that time:
"We are a new government from diverse backgrounds, without links to former colonial interests.
"My own origins are Irish and, as you know, we were colonised not colonisers."
Johnson said in the article it was that betrayal of Lancaster House that gave Zimbabwe the leeway to launch what he said was a hostile campaign of eliminating the whites from Zimbabwe's prime land.
"Readers will remember the 1979 Lancaster House Agreement, by which Margaret Thatcher granted independence to Rhodesia," reads part of Johnson's article.
"We turned our backs on the very people who were actually indispensable to the economic well-being of Zimbabwe and Labour essentially allowed Mugabe to launch a racist tyranny!"
Many would then ask, what does Johnson's appointment mean for Zimbabwe and the world?
During his time as British Secretary of State for Foreign and Commonwealth Affairs, Johnson was on record as supporting Zimbabwe's rejoining the Commonwealth, which the country abandoned in 2003 amid acrimonious relations between Harare and London over the Land Reform and Resettlement Programme.
"The UK would strongly support Zimbabwe's re-entry and a new Zimbabwe that is committed to political and economic reform that works for all its people," the Foreign Office said in a statement on April 20 2018.
Johnson chipped in, praising President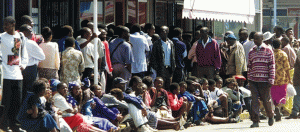 Mnangagwa's reform agenda.
"President Mnangagwa has been in power for 150 days and while Zimbabwe has made impressive progress, there is still much to do," Johnson said.
"That's why Britain, the Commonwealth and the wider international community will do everything it can in supporting Zimbabwe on its path of reform.
"The UK stands ready in friendship to support a Zimbabwe that fully embraces the rule of law, human rights and economic reform."
The sentiments have not been one-sided as Zimbabwe also desires to build close ties with the former coloniser.
President Mnangagwa recently congratulated the new Premier on Twitter:
"Congratulations @BorisJohnson on your election as leader of the Conservative Party and on becoming Prime Minister of the UK.
I wish you good luck for the journey ahead, and look forward to building ever closer ties between our two nations under your leadership," wrote President Mnangagwa.
In 2018 Foreign Affairs and International Trade Minister Sibusiso Moyo, toured the UK, and met Johnson over Commonwealth.
"I can assure you that the meeting I had with Honourable Boris Johnson and other foreign ministers from the Commonwealth, they actually declared a lot of solidarity, support, encouragement and actually welcomed Zimbabwe into the Commonwealth, but we are saying as the executive, as people who lead the people, we do not want to run as the executive and join the Commonwealth and then leave the people behind. We want to make sure that we are together with the people, we are in it with the people because we are a listening dispensation. What you want is what we will do," said Minister Moyo.
There is also the likelihood that should Johnson decide a hardline stance against Zimbabwe then it would be back to yet another war of attrition between the two countries.
This is a hostility that lasted almost two decades and another bout between Harare and London will do little to develop the two countries' economies.
Given Johnson's track record of stoking controversy each time he opens his mouth; Zimbabweans might find his assumption of that delicate office interesting for many reasons.
The next coming few weeks will be crucial for both countries as Johnson's administration takes shape.
Only time will tell.