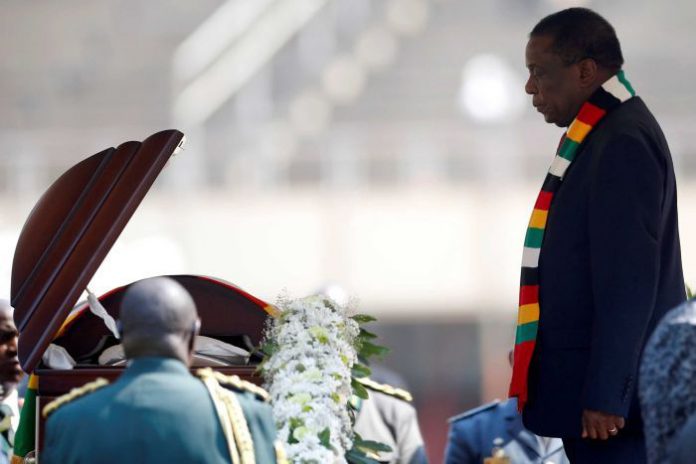 By Eunice Masunungure
WHEN one considers the large number and calibre of dignitaries who attended former President Robert Mugabe's funeral ceremony, one can conclude with certainty that the African narrative is much more than the Western one-sided and 'single-story' of Africa, highlighting nothing but a land of poverty lacking life-uplifting values.
This can be gleaned from the characters who extended commiserating arms to the citizens of this nation in their bereavement.
More than 15 sitting presidents, former presidents and special envoys attended the funeral of the great pan-Africanist Mugabe, who died in Singapore on September 6, aged 95.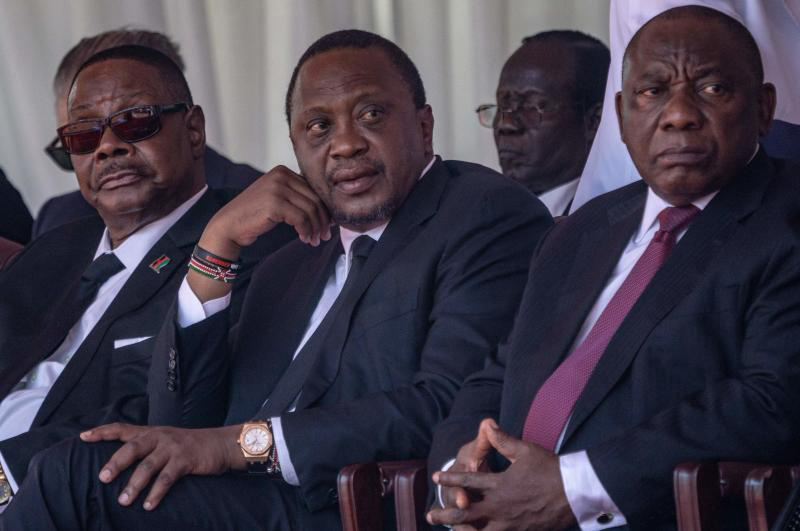 Some of the dignitaries who attended include Africa's founding fathers, former Presidents Kenneth Kaunda and Sam Nujoma.
Other countries which were represented at Heads of State or former Heads of State level included Angola, Ghana, Nigeria, Mozambique and Lesotho.
Besides the attending presidents, there were special envoys from Cuba, China, Paraguay and Iran, to mention a few.
COMESA secretary-general and SADC executive secretary also attended.
Even his detractors could not help but pay their respects.
Tendai Biti paid his last respects to one of the founding fathers at the 'Blue Roof', Mugabe's Harare residence.
This is the same man who threatened to take Mugabe to The Hague for human rights abuses in the event that the MDC got into power!
This fulfils what President Emmerson Mnangagwa said, that the late former President would forever remain an icon and champion of the liberation struggle not only across Africa but the entire world.
President Mnangagwa also said:
"As he moves on from this life to another, his star rises; his shines high and bright. We who remain, shall continue to hear his rich, brave, defiant and inspiring voice- which we grew accustomed to on various international platforms- beyond his grave, encouraging and warning us to be vigilant and astute; always guarding and protecting our freedom, our independence and indeed our God-given resources."
Even in death, Mugabe became the headline across all major media channels across the world.
It was announced that his burial will not take place for at least a month, until his mausoleum has been completed at the National Heroes' Acre.
Considering the foregoing, one laments how such an African narrative could possibly get blotted, violated or belittled.
The coming together of the African notables, and the other nations to Zimbabwe fulfils the idea of common political values, systems and institutions while strengthening and consolidating the long-standing historical, social and cultural affinities and links among the people of the region and abroad.
It speaks volumes about political values, systems, and other shared values pan-Africanist.
It testifies to Edward Said's Orientalism call for the overhaul of the colonial prose, the mental set-up, the symbolic forms and representations underpinning the imperial project.
Homi Bhabha's Nations and Narratives argues for the need to attend to narratives for nations, no matter how laborious the process is:
"History may be half-made because it is in the process of being made; and the image of cultural authority may be ambivalent because it is caught, uncertainly in the act of composing its powerful image."
African narratives are endemically placed on the 'margin,' but from there, shout to be honoured like President Mugabe's narrative which commands respect and has been elevated above colonial lies that glorify the 'big' white.
It is colonial narratives that argue, that paint big banners of faults and shout that there is nothing to celebrate in our own leaders.
If there is bad in this world, what is worse than slave trade?
What is worse than the heinous killing of Mbuya Nehanda and Sekuru Kaguvi for protesting against the brutal land grabbing by the colonialists.
Mugabe stood for all the destruction of the coloniser and anything colonial.
He corrected the skewed land ownership in which about 4 000 whites owned more than 96 percent of the productive land in a country with a population of over 13 million then.
Where thinking is not warped, therefore, Mugabe must be celebrated by all the downtrodden.
The colonialists are wise enough to know this and that is why they are keen to taint African heroes.
The ex-colonised person must be conscious and actively refute violation and erasure of our heroes.
The coloniser cannot celebrate anything good from the blackman because he will never recognise the other and acknowledge difference.
However, there is so much political strength in remembering heroism in a people's struggles and re-reading the theoretical praxis of liberation movements.
Western countries are unable to speak about or to the 'other'.
They thus prefer to speak in place of the other but in disparaging terms.
In this modern society, where interconnections and solidarity ought to be and where the world can only truly be made by oneness, still, the whiteman cannot shed their superior complex.
What is important, therefore, is that the Africans know that a lot of contradictions arise from African dual status as 'natives' and imperial 'subjects'.
Against the epistemic violence, the Zimbabwean must stand and lay straight her narratives with an understanding of Edward Said's argument that beyond colonial project spearheaded by military-economic system, there is need to correct the discursive infrastructure: celebrate the self.
As Africa celebrates Mugabe's legacy, let all Zimbabweans come together as symbolised by the mourning solidarity of the notables at the National Sports Stadium and celebrate self-identity because to celebrate one's hero is to celebrate the self.