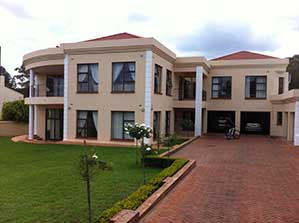 MY mother's cousin had been in Europe for more than 20 years when the relatives began to pressure her to buy a house in Zimbabwe.
"Musha mukadzi," they said to her.
"Kunzi munhu kunge uine imba yako," others would say each time she phoned or visited.
She came to Europe in 1969, before I was even born.
She soon gave in to her brothers' pressure and bought a house in one of the plush suburbs of Harare.
"Hauoneka! You see, now you are a complete Zimbabwean," they told her.
That was in the early 1980s, soon after independence when white people were leaving the country in droves, going down to South Africa where there was still white rule.
The emerging black elite and those who had their savings took advantage of the cheap houses sold in haste.
My mother's cousin was one of them, but today, more than 30 years since she bought the house, I think she is regretting, because she never spent a single night in her house.
She is still in Europe, having been here for almost 47 years.
She was a teenager when she left Zimbabwe.
Now at 66, she is a pensioner here in the UK and lives in a council estate.
After more than 40 years here, she realised returning to Zimbabwe to live is an illusion.
After all, her pension, her children and all that matter to her are here in the Diaspora.
I have heard this tale before from other black people (Caribbean, Nigerians, Ghanaians etc), or our Diaspora pioneers who came to the UK in the 1960s and acquired properties in their native countries.
More than 40 years down the line, they are still here, some in council flats, when they have mansions in home countries.
However, as a Zimbabwean at heart, the desire to own a house in Zimbabwe is sometimes overwhelming.
But one of my friends, Gertrude, who has two houses in Zimbabwe, thinks differently.
"I have two houses in Zimbabwe; one in Chitungwiza and another in Westgate," she said.
"I bought them between 2002 and 2004 when I had just come here.
"I thought I was going back home within a few years and the houses are now a burden to me.
"The one in Chitungwiza, my nephew who is unemployed lives there (sic).
"I have to send him money for rates, electricity and water bills because he can't afford.
"The one in Westgate I put some tenants, but now they can't even afford to give enough money to pay rates for the house.
"Sometimes they go for months just to raise one month's rent.
"I now just consider them as my caretakers.
"When I go to Zimbabwe (I have not been back since I came in 2002), I will probably sell the house in Westgate and just leave the one in Chitungwiza for my nephew.
"So I think the best thing that you can do, you are my friend and I have to be honest with you, is to keep your money where you are.
"When you eventually decide to go back to Zimbabwe, then buy a house when you are there."
It was also one of my friend, Spiwe's facebook posts on March 1 and the comments she got from her followers that made me realise how tricky it may be to own a property in Zimbabwe.
Spiwe wrote: "Ahoy Diasporans, when your kinsmen, your friends or your tenants can sue you.
"You reside abroad, so you bought that property back home where you hope to settle one day when the bones can no longer stand the chill of the Northern Hemisphere?
"Or when the pull of the motherland proves irresistible?
"Meanwhile, you decided to be kind to the people back there and let them stay in your house, for free?
"Now, this could be the worst mistake you've ever made.
"I write from experience.
"A man who had stayed on my property for free in a wooden cabin in Mt Pleasant Heights for eight years later moved into my newly-built three-roomed cottage in 2008.
"I'd spent lots of my inflation-hit Zim dollars building this cottage so he wasn't going to stay there for free, I decided.
"He had to pay rent.
"It wasn't much, just US$150.
"Over an eight-year period, he only paid rent for three-or-four months at irregular intervals.
"By then we'd begun to treat him like a member of the family and took pity on him and helped him when, over several years, he lost his son, his wife and another son.
"For years this man benefitted from my benevolence, until January 2015 when I thought enough was enough, 15 years of living in Harare and never paying rent or bills was enough generosity on my part.
"In January this year I got fed up and finally evicted him.
"I was kind enough to give him three months written notice even though I knew he would not pay anything in that period.
"The next thing I knew, a ZCTU representative called.
"My employee, 'XX', was suing me to the tune of US$13 000 for arrears in wages and holiday pay entitlements over several years, he said.
"So, the tenant I'd been generous to for 15 years had morphed into my 'caretaker' overnight.
"That was how he had decided to repay my kindness."
One of Spiwe's facebook friends commented: "I am selling my property, it has caused me more pain than joy.
"In 2013, I ended up extending my 10-day vacation to seven months.
"A relative was now assuming ownership.
"I had to take him to court.
"He threatened to shoot me, was denied access to the property for a week.
"Fortunately, I got it back.
"Well done for bringing up this topic Spiwe, I am sure it will help many."
I know quite a few people who are selling their houses and properties in Zimbabwe to make the UK their permanent and last resting place.
This is the dilemma some of us, who hope to return to live in Zimbabwe one day, have to face.
Should I take heed of my friends' advice or should I gamble?
I have no intention of going back to live in Zimbabwe anytime soon.
Will I end up like my mother's cousin?
Part of me tells me that I will be a failure if I don't build a house in Zimbabwe.
Yet it is obvious that none of my British-African-Caribbean children will ever be interested in living in Zimbabwe.