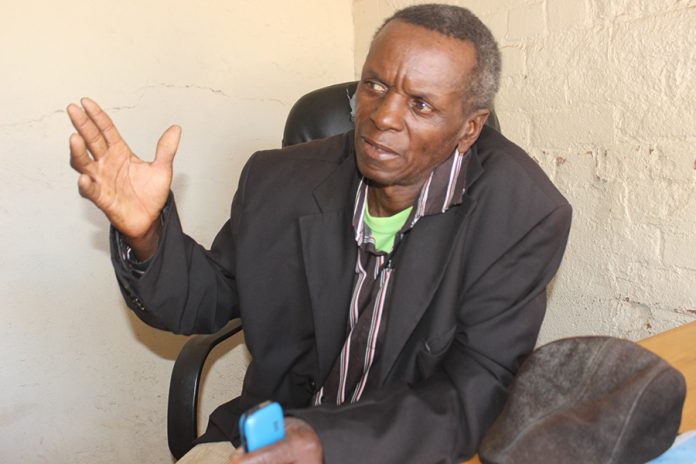 The story of Eric Guyo
Unlike most Africans who were forced to join the Rhodesian forces, my case is different; I willingly responded to an advert that I saw on a poster in Salisbury (Harare).
There were vacancies in the British South Africa Police (BSAP).
This was in January of 1976 upon completion of Grade Seven.
I was 17 years old.
I received six weeks basic firearms and guard duties training at Chikurubi, together with other 65 recruits from different parts of the country who were all eager to defend the British colonial regime.
Although I was trained as a Guard Force, a department in the BSAP, things changed upon completion of my training.
I was deployed to Chipinge, the then Chipinga, where I joined the Rhodesian African Rifles, a regiment for Africans within the Rhodesian army.
ZANLA's army was rapidly growing, forcing the Rhodesians to also increase their recruitments.
My monthly salary of 33 dollars kept me going.
I operated in Musikavanhu, Chibuwe, Mahenye and Chipangayi before I was injured in a contact with magandanga.
I had several encounters with guerillas.
We got our intel about their activities from sell-outs in the villages who sold information for money and food rations, especially tinned beef and beer.
Most of my colleagues died in landmine detonations.
We lost many military trucks and fellow soldiers to landmines.
This was an area magandanga knew very well, better than us, in kuteya zvimbambaira.
I missed death by a whisker when the guerillas ambushed us in Middle Sabi.
It was around 7 o'clock and we were coming from Chipangayi Police Station, going to our base in Middle Sabi.
I was with Harry (our commander), Willy (the driver), Amon, Teddy, Farai and Munetsi, among others.
I was frightened when I suddenly heard gun shots from all directions.
The driver, Willy, suddenly stopped the lorry and we jumped off and took positions.
That was when I realised that we had been ambushed.
We had entered their killing bag.
I relentlessly fired all 10 rounds from my 303 rifle.
The fire was heavy on us.
I don't know how I got injured on my left thigh, the injury was severe.
I kept still and only cried for help when the firing had stopped and the guerillas had disappeared.
Harry, our commander, came to my rescue and gave me first aid treatment, stemming the blood from the bleeding wounds.
By this time, the guerillas had vanished, which worked to my advantage.
During the liberation struggle, guerillas would disappear soon after an attack or contact — it was their way of fighting.
Harry managed to contact our Middle Sabi military base and Chipangayi Police Station but the re-inforcements did not come because they were afraid of landmines.
We tried to get help from the villages but it was in vain because the villagers refused to open their doors to us.
During the liberation struggle, African masses did not support us because they regarded us as sell-outs.
I was taken to Meikles Farm where we were assisted by Rodwell, one of the managers.
The following morning, a Jeep came to collect us and drove us to our Middle Sabi base.
I was hurt when I learnt that we were the only survivors (2) out of 16 soldiers. We had been swatted like flies.
I lost my cousin in that deadly ambush.
I was then redeployed to Inkomo Barracks, where I recovered and worked until the Ceasefire.
Since I was injured, I could not be integrated into the Zimbabwe National Army at independence in 1980.