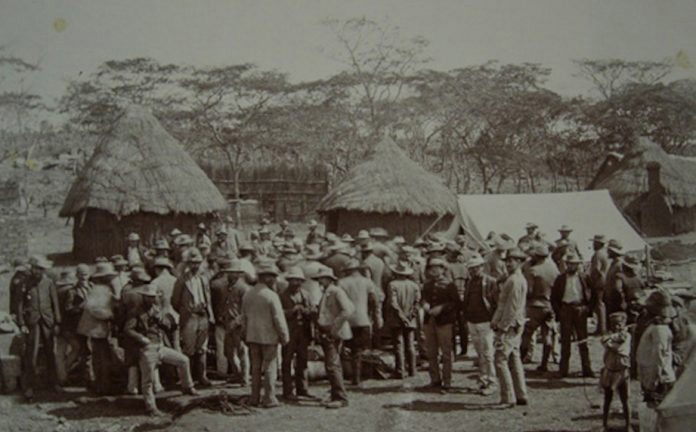 WHEN Zimbabwe attained independence on April 18 1980, the communal areas, with a carrying capacity of 275 000 families, were already overcrowded with over 700 000 families that continued to suffer immense poverty.
As a result, land occupations had begun by late the 1980s and 1990s; but as a rule, commercial farmers were mostly left undisturbed.
To demonstrate its political will to address colonial land inequality in the country, in 1982, the Zimbabwean Government resettled 162 000 families on nine million hectares of underutilised commercial farmland over a three-year period.
By the end of 1985, about 40 000 families were resettled on nearly 3,3 million ha of commercial land.
However, after 1985, the resettlement progress slowed down significantly, such that by 1990, only 15 000 more families were resettled.
A National Land Identification Committee, chaired by the Vice-President's office, co-ordinated the identification of land for compulsory acquisition under the fast-track process with four other ministries; namely: Lands, Agriculture and Rural Resettlement, Local Government, Public Works and National Housing; Rural Resources and Water Development; as well as Environment and Tourism.
The Ministry of Local Government, Public Works and National Housing played the major role.
Provincial Land Identification Committees (PLICs), chaired by the provincial administrator, co-ordinated implementation while a technical committee short-listed and evaluated applications.
This structure was duplicated at district level, where committees were chaired by the District Administrator (DA).
Representatives of the Rural District Councils (RDCs), traditional leaders and the War Veterans Association made up members of these committees.
Farm owners could appeal to the Provincial Land Identification Committees (PLICs) if they believed official criteria was not followed and could negotiate modifications to the acquisition process.
As the new British Labour Party Government that came into power in 1997, affirmed in its new policy, that: "We do not accept that Britain has a special responsibility to meet the costs of land purchase in Zimbabwe," and directed development assistance to 'poverty alleviation' to guide its support for any future land reform, the Commercial Farmers Union (CFU) offered to sell to Government 15 000 km2 of land for redistribution.
Once again land owners were not forthcoming. Other major donors also questioned the transparency of the process and other difficulties in the manner funds they provided for land redistribution were disbursed – arguments that were rejected by the Zimbabwe Government.
By the end of 1999, despite financial and other difficulties, 35 farms totaling 70 000 hectares had been purchased, with others in line to be acquired.
A draft Land Tax Bill was produced and steps to limit farm sizes were taken.
In April 2000, following a February referendum on a new Constitution, Amendment 16A to the existing Constitution became law.
It extended the grounds on which the Government could compulsorily acquire land without providing compensation, except for improvements; the 'former colonial power' were to provide any compensation instead.
Section 16A provided, among other things:
(1)(c)- the people of Zimbabwe must be enabled to reassert their rights and regain ownership of their land; and accordingly-
– i – the former colonial power has an obligation to pay compensation for agricultural land compulsorily acquired for resettlement, through an adequate fund established for the purpose; and
– ii – if the former colonial power fails to pay compensation through such a fund, the Government of Zimbabwe has no obligation to pay compensation for agricultural land compulsorily acquired for resettlement.
Following the rejection of a new Constitution by 55 percent to 45 percent, the Zimbabwe National Liberation War Veterans Association (ZNLWVA) marched on white-owned farmlands — initially with drums, song and dance.
This was officially termed the 'Fast-Track Land Reform Programme' (FTLRP) movement and forced predominantly white farm owners off their lands.
The Fast-Track' Resettlement Programme was formally announced by the Zimbabwean Government in July 2000, when more than 1 600 commercial farms were occupied by settlers led by war veterans; though some were occupied for a short period only.
During this first wave of farm repossessions, a total of 110 000 square kilometres of land were seized amid confrontations between white farmers and war veterans.
This was followed by many legal, unsuccessful challenges to land acquisition or evictions.
Under the powers of the Presidential Powers (Temporary Measures) Act of 1986, the Land Acquisition Act was further amended in May 2000, and again in November, through Parliament, to: "…clarify and streamline various procedural aspects of the acquisition process and to prescribe new compensation rules in accordance with the Constitution."
In July 2000, the Government formally announced the Fast-Track Resettlement Programme whereby it would acquire more than 3 000 farms for redistribution.
A total of 2 706 farms, covering more than six million ha, were officially gazetted (listed) for compulsory acquisition between June 2000 and February 2001 by the Government.
In October 2001, the Government announced its intention to list 4 558 farms for acquisition, covering 8,8 million ha.
The objectives of the Land Reform and Resettlement Programme was to acquire not less than 8,3 million ha; an increase from the five million hectares stated in 1998, from the large-scale commercial farming sector for redistribution to landless indigenous peasants.
Farmland was officially divided into two farming schemes: 'A1 Schemes' for small-holder production, and 'A2 Schemes' for commercial farms.
As of October 2001, according to the CFU based on official Government figures, 39 079 000 ha of land in Zimbabwe were allocated accordingly as: large scale commercial sector (11 020 000ha or 28,2 percent of land total), of which members of the CFU owned 8 595 000ha; small scale sector (1 380 000ha or 3,15 percent); communal areas (16 350 000ha or almost 42 percent); resettled areas (3 540 000ha or 9,1 percent); national parks and forest land (6 339 000ha or16,2 percent); state-owned land through ARDA (250 000 h or 0,6 percent); urban land (200 000ha or 0,5 percent).
According to a survey by the CFU, based on of its members, in October 2001, it estimated that 1 948 commercial farms had been physically occupied and the number of people occupying farms had risen to 104 000 from an estimated 25 000 at the end of 2000, with an overall average of 53 land occupiers per farm.
By the end of 2001, about 250 farmers out of the CFU total membership of 3 500 had left their farms over the previous year; 114 830 indigenous Zimbabwean households were recorded by the Ministry of Land, Agriculture and Rural Resettlement to have physically resettled on 4,37 million ha.
By January 2002, up to 6 481 farms had been listed for acquisition.
Of these, 918 had been removed from the list because they had been counted twice while 689 were delisted after litigation or negotiation; leaving a total of 4 874 listed farms or 9,23 million ha of land.
Dr Michelina Rudo Andreucci is a Zimbabwean-Italian researcher, industrial design consultant, lecturer and specialist hospitality interior decorator. She is a published author in her field. For views and comments, email: linamanucci@gmail.com