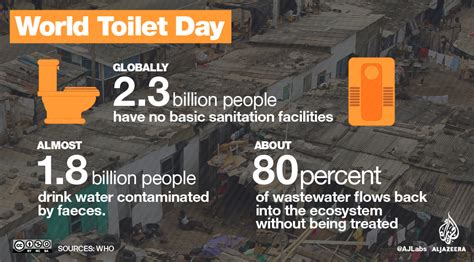 I GREW up in the village where open defecation while herding livestock seemed like a normal thing to do.
I am quite sure that it is still happening in the villages.
We would find faeces covered in guava seeds lying everywhere and guava trees growing from those.
The wells we drank from were well-protected and the cows would drink from the rivers downstream from where we would have defecated.
The faeces would dry up because, most of the times, they were left uncovered.
When it rained, however, we would stay away fromne these places because of the mess.
But people never suffered from any illness unlike nowadays where there are cholera and typhoid outbreaks.
Zimbabwe joined the rest of the world in commemorating World Toilet Day on November 19 to inspire action to tackle the global sanitation crisis.
The day set aside by the United Nations was this year commemorated under the theme 'When nature calls' which aptly focuses on nature-based sanitation solutions.
It has become common that where there is lack of adequate sanitation, human waste often finds its way back into the environment untreated, eventually polluting water sources and negatively affecting human health.
Statistics show that 4, 5 billion people are living without safely managed sanitation.
United Nations' Sustainable Development Goal (SDG) number six aims to achieve sanitation for all aims, ensuring that sanitation is improved for all whereas the Abuja Declaration also calls for governments to allocate 15 percent of their budgets to water, sanitation and hygiene.
And Zimbabwe has not been left out.
Section 73 of the Constitution of Zimbabwe calls for the right to a clean environment while the right to safe, clean and portable water is provided for under Section 77 of the same Constitution.
Threats to underground water include sewer bursts and increase in the use of latrines and septic tanks since, at the moment, there are massive housing developments on unserviced land.
According to WHO, 10 out of the 21 countries in Eastern and Southern Africa Region (ESAR) have reported more than 35 727 cholera cases and 423 deaths since the beginning of 2018.
And Zimbabwe accounts for 28,2 percent of the total case load reported this year, followed by Somalia at 17,2 percent with 6 132 cases.
In the past months, Zimbabwe recorded more than 10 000 cases of cholera while 54 succumbed to the disease.
The outbreak was blamed on septic tanks and latrines within the vicinity of drinking water, hence the contamination of the water with fecal bacteria.
There is a misconception that, as long as water is seemingly colourless, it is clean. However, clean water should be tasteless, colourless and odourless.
Most of the rural populations of Africa do not have access to safe and reliable toilets.
A good toilet, together with a safe reliable water supply and the practice of good personal hygiene, can do much to improve personal and family health including wellbeing.
There is an urgent need for the construction of simple, low-cost and affordable toilets that are easy to build and maintain and are relatively free of odours and flies.
Access to safe functioning toilets has a positive impact on public health, human dignity and personal safety for everyone.
Poor allocation of resources for sanitation services by many local authorities has witnessed the unnecessary loss of lives to cholera and typhoid outbreaks. Lack of adequate functional sewage reticulation and lack of portable water continue to cause outbreaks of waterborne diseases.
The Constituency Development Fund must prioritise sanitation.
The Reinvented Toilet Expo held in Beijing recently highlighted how the Bill Gates' charity foundation has spent US$200 million on research and development into sanitation technology to bring down the cost of providing clean and safe facilities in developing countries, especially areas without sewers.
The People's Republic of China's 'toilet revolution' campaign which started three years ago has seen tens of thousands of facilities built or upgraded.
President Emmerson Mnangagwa has, in the past, urged local authorities to ensure adequate and functioning water and sanitation facilities to minimise disease outbreaks.
Much is yet to be done in achieving sanitation access for all.