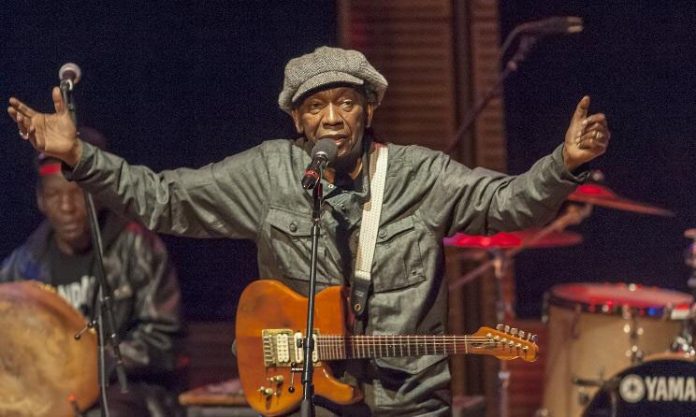 IN a recent discussion on the political and economic situation with an academic at a local university, two critical issues which need an in-depth analysis emerged.
First was the failure by the academic to distinguish his dislike for ZANU PF with that for Zimbabwe.
Second was the time needed for reviving and developing the economy.
On the whole, what emerged in the discussion was the issue of denial of political realities pervading the country as seen by the MDC-Alliance's utterances in their stuttering electoral campaign.
Let us begin with the first issue.
It is common knowledge that in a democracy such as ours, everyone has a right to make political choices that suit one's political taste but it becomes a problem when that political choice translates into resenting one's own country.
There are those who have taken to supporting the MDC-T as a matter of choice but, in their dalliance with the opposition have forgotten that there is a country, Zimbabwe, which yearns for their patriotism.
This is a grouping that has resorted to demonising their country and, for some strange reason, believe that nothing good or positive will ever come out of Zimbabwe.
A grouping that should have learned a lesson on Wednesday, April 18 2018 that Zimbabwe comes ahead of political platitudes; that Zimbabwe is way above their bigoted political (in)discretions and that Zimbabwe is one accommodating house big enough to take everyone on board.
Yes, last week Wednesday was a clear demonstration that the new dispensation's thrust is progressing well and heading towards a nation, a society where tolerance and acceptance of everyone's ideas, feelings and thoughts is what defines us as Zimbabweans.
Yet there are those who are still enmeshed in that old way of doing things.
Those who have studiously refused to move with the times.
Those who have chosen to remain stuck in the past and living in the castle of their dead dreams.
A comfort zone created from the behoved attitude that Nelson Chamisa has been pitifully throwing around his supporters — that it is either MDC or no-one else.
They have started believing in their lies that they hold the keys to unlocking Zimbabwe's potential.
Memories of the late Morgan Tsvangirai waving around the US$10 billion economic rescue package immediately come to mind.
That, of course, never materialised.
And it brings us to our second point.
A hero home and abroad
The major news last week was the announcement that President Emmerson Dambudzo Mnangagwa had been featured in Time Magazine's 100 most influential people in the world. 
For those not in the know, this is one of the world's biggest endorsement of an individual's capability, capacity and indeed ability.
It draws from among a large pool of people who have impacted the lives of the majority.
The list is selected by Time Magazine editors from nominations made by Time 100 alumni (former nominees), including the magazine's international writing staff.
This is what President Mnangagwa has achieved since he took over office on November 24 2017.
He has put in place measures that solidify the country's quest for the much needed economic transformation.
Ours had been an institutional problem where those mandated to man our offices have been guilty of dereliction of duty, much to the consternation of the expectant populace.
An economic strategy revolving around doing away with incompetence, lethargy and unnecessary bureaucracy has since been put in place.
Time Magazine has not only come on time, but has send a clear message to those who have been trying to destabilise the new dispensation that their efforts will come to naught.
Zimbabwe is indeed open for business.
Writing on President Mnangagwa's listing, Evan Mawarire acknowledges that the Zimbabwean leader deserves to be on the list given what he has done in just five months.
"The elation that greeted the end of Robert Mugabe's 37-year-reign naturally enough transformed into hopes for his successor. And in his first 100 days, Emmerson Dambudzo Mnangagwa spoke of re-engaging, forgiveness, democracy and unity," writes Mawarire.
"He waits for you to speak and only responds when absolutely necessary. As Mugabe learned, he is extremely patient, choosing his moments of response or retaliation carefully."
The return of Mukanya
The return to Zimbabwe of Thomas Mapfumo invokes many feelings and emotions.
He comes back to a home that he had abandoned, a home that clamoured for his voice, his music.
But something does not sit well with what the old man has been trying to do if his alleged utterances are anything to go by.
Mukanya is alleged to have said statements that are replete with certain political inferences.
Is the old man trying to get into politics?
Is he campaigning for certain political parties?
A BBC report quoted Mapfumo recently as saying that he won't be getting involved in politics.
"I don't want to be involved in politics I am just here for the people. I am here for everyone. I just belong to the poor people; that's where I come from," said Mapfumo.
Yet another issue is that if things are as bad in Zimbabwe as he is insinuating, why is his show that expensive?
Why is he trying to make a killing from struggling 'poor' people?
Toisiira ipapo.
Let us wait and see what the music legend has in store for us.
Forward we march
Last week, Government launched the Command Wheat Programme which is expected to cut the country's import bill.
During the same week, several officials came to Zimbabwe and endorsed the visible progress that is taking place.
The economy continues to find its footing and soon the results will be there for all to see.
Meanwhile, ZANU PF finally announced the full list of primary election candidates and the dates for those polls.
May the best candidates win?
Let those with ears listen.