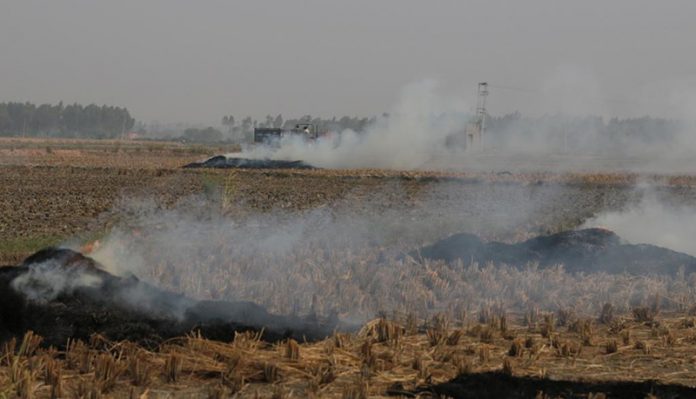 The Environmental Management Agency (EMA) says there is need to review the dates of the beginning and end of the fire season to factor in changes that have been wrought by climate change.
Typically, the season starts on July 31, ending October 31.
These were the dates for this season which was characterised by runaway fires because of conducive weather and vegetative conditions; dry biomass, high temperatures and a lot of wind.
In an interview, EMA spokesperson, Steady Kangata said this season had registered an increase in the burnt area.
He said during the just ended fire season, an increase in area burnt was recorded compared to the same period in 2016.
"The burnt area since August 1 2016 is 3,16 percent of Zimbabwe's total land area. The cumulative burnt area of 1 217 957ha from 2 648 fire incidences translates to 4,38 percent increase compared to the same period in 2016 when 1 575 fire incidences were recorded, burning 1 166 793 ha of land," Kangata said.
"This is one of the many cases in which crops are lost to veld fires. Veld fires are described as fires that get out of control and in the process destroy the environment, life and property, among others.
"There is need to extend the fire season so that it ends on the onset of the first rains. With climate change at hand, the first rains are coming as late as mid-November, hence the need for review," he said.
Environment stakeholders have called for the creation of an environment court to purely deal with with environmental issues.
According to the Forestry Commission spokesperson, Violet Makoto, 38 053 hectares of forest land were destroyed this year, countrywide.
"The destroyed land includes Pandamasuie, Ngamo and Sikumi forests in Matebeleland North, where most gazzeted forests are located.
"Forest produce such as thatch grass and deadwood used as fuel by communities around these areas was destroyed by veld fires during the season.
"There is need to strengthen awareness activities in adjacent communities where most of the fires emanated and strict monitoring on leaseholders operating in forest areas to improve their fire preparedness," said Makoto.
The 2017 fire season was one of the worst because of the heavy rains received during the 2016-2017 rain season which promoted the growth of lots of vegetation.
In 2017, six people were burnt to death by fire bringing to 101 the cumulative total from 2009 to date.
Dr Howard Marowa, a 51-year-old veterinary surgeon, who doubles as a farmer in Makonde District, about 115 kilometres from Harare, bemoaned the losses caused by veld fires.
A beneficiary of the Command Agriculture Programme, Dr Marowa planted close to 20 hectares of wheat on his plot. The crop survived pests, including quelea birds, but was destroyed by fire.
"I benefitted from the Command Agriculture Programme hence I planted my winter crop on 20 hectares of land. The crop was so promising that I anticipated a bumper harvest.
"However, a few days before harvest, everything was destroyed in an inferno. A veld fire which started three farms away caused all my investment to go up in smoke," said Dr Marowa.
"It is a huge loss and also sad because the crop was not insured against such disasters. Watching the fire devour the field was a horrible nightmare.
"I had constructed fireguards right round my farm to protect my crop from veld fires.
"Nevertheless, on the fateful day, the wind blew intensely such that efforts to fight the fire from the fireguards were fruitless," said Dr Marowa.
While farmers and landowners are advised to build fireguards which are at least nine metres wide in order to protect their property from the devastating effects of veld fires, some have not done so.
And farmers who have not insured their crop have been adversely affected by fires; many have failed to recover after losing property and machinery worth thousands of dollars.