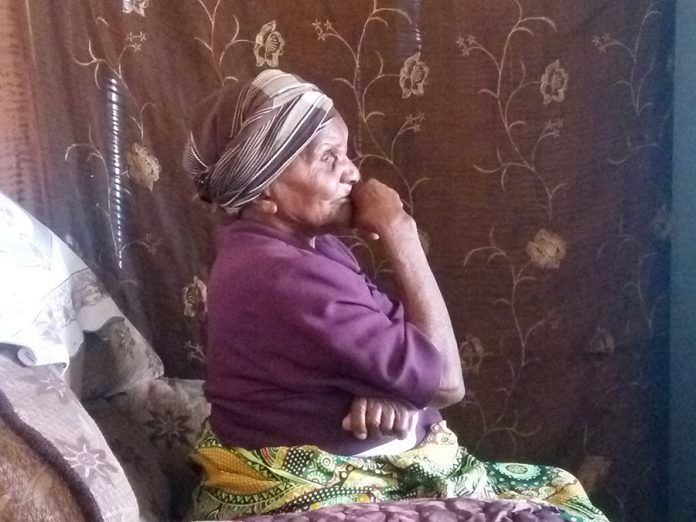 The story of Cde Elizabeth Chipendo
STORIES of parents whose children did not return from the war are often told, but they are indeed a chilling reality.
I have lived in Marowa Village, Chihota, all my life.
It is now 41 years and I am still looking for my son, Owen Marowa.
I have not known peace since the day he left for the war and I will not rest until I find him – my lovely child.
Owen left for the liberation struggle in 1976 and never returned home.
What pains me the most is that in June 1978, I was thoroughly beaten after a sell-out informed the infamous Sergeant Tumbare, a member of the Rhodesian African Rifles (RAR), that my son was a ZANLA cadre.
Memories of that horrific encounter are still fresh in my mind.
I will never forget the flurry of slaps and fists I received from the vicious Tumbare and his fellow Rhodesian soldiers as they assaulted me for supporting the revolution.
Tumbare was a notorious black Rhodesian soldier.
Since Chihota is a flat land and it was in June, there was naturally no cover.
Liberation fighters would establish their bases under mango trees and we would feed them there.
Boys would move around the villages collecting food which was cooked from different homes and girls would ferry the food to the bases.
Prior to my torture, Rhodesian soldiers had been defeated in the bush about five kilometres from our village.
They died in numbers and their Bedford lorries were blown up by landmines.
This did not go down well with Rhodies who instantly launched an operation to revenge the death of their companions.
Rhodesian soldiers came to our homestead while liberation fighters were giving medical treatment to villagers.
I was one of those who were receiving treatment because during the liberation struggle, freedom fighters assisted villagers with medical treatment since many clinics were closed because of war.
It was on a cold morning of June 6 1978 when it all happened.
A spotter jet flew over our homestead.
Somehow, I knew an attack was imminent.
It was around 8am.
Cde Satan, who was among those giving us medical treatment, told us to lie on the ground as the ugly Rhodesian helicopters came hovering in the sky.
We all obeyed the instruction.
Cdes Satan, Lemon, Kingston and Durban managed to sneak away from the homestead.
They swiftly ran away before they started shooting at the Rhodesian soldiers from the opposite direction of the homestead.
There was heavy gunfire exchange between the liberation fighters and the Rhodies and the battle lasted for about 30 minutes.
Dead silence followed for about 20 minutes and I knew the freedom fighters had 'vanished'.
Realising that the guerillas had left, Rhodies descended on the homestead.
That was when the horror began.
Our village was targeted because 10 boys had left for the liberation struggle.
We were interrogated one after the other.
The Rhodesian soldiers wanted to know people responsible for feeding the guerillas.
When my turn came, I was shocked that Tumbare knew my name and that my son Owen was a freedom fighter.
I was first slapped before the interrogation started.
Tumbare then told his Rhodesian superiors that I was the best person to give them answers since my son was a liberation fighter.
Ndakarohwa zvakaomesesa apa vamwe vanhu vachinzi vaimbe.
Since my son was a guerilla, I endured the pain and professed ignorance on everything they were asking.
During the liberation struggle, we were taught that the war against Rhodesians was a war to liberate the masses hence we had to support liberation fighters.
We were the water, and freedom fighters, the fish.
I preferred to die in the hands of the Rhodies than to sell out since I had a son in the liberation struggle.
How could I sell-out my son, my liberator?
They beat me up and left me for dead.
I 'woke up' after about two hours.
The next morning Rhodesian soldiers came with two Bedford lorries to ferry their dead ones.
I also learnt that 10 children and two adults from our village also died in the crossfire.
Local boys who were caught trying to steal wrist watches from the corpses of Rhodesian soldiers were forced to load the corpses onto the lorries.
But back to my son.
In 2005 I was told by a fellow villager that my son was killed in the battle of Mavhonde in 1979.
I am still looking for his remains because I want to give him a decent burial.
Where are you my only son, Owen Marowa, aka Cde Straight Shooter?
I need closure before I pass on.