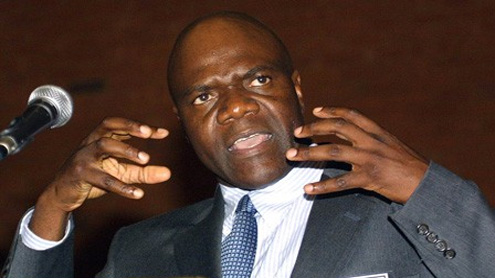 EDITOR – A FEW days ago during a discussion with my friends, a very interesting question was raised which I thought you The Patriot are the best to provide an answer.
Where is Arthur Mutambara?
Without taking anything away from the man, I found his persona and charisma fascinating in many ways.
I have known Arthur Mutambara as an active politician from his days at the University of Zimbabwe.
Here is an asset that I thought could have been useful to the country, where is this man I ask?
Mutambara made a lot of noise during his days in the MDC and later left the Western-funded British project to form his own MDC-Mutambara.
Professor Mutambara was fortunate to be involved in the talks which led to the formation of Government of National Unity (GNU).
The lucky Mutambara was Deputy Prime Minister in the GNU because of his political party.
During his tenure, Mutambara was very vocal and attracted media attention through his comical gesturing while making presentations.
The Professor was later deceived by his fellow supporters who went on to form MDC Ncube.
To me, it seems Mutambara sank with the GNU.
Professor Mutambara was vey vocal and intelligent, I do miss him so much.
Where is he, he just disappeared from our political scene?
He left without saying good bye?
Sandra Gogwe
Budiriro Harare