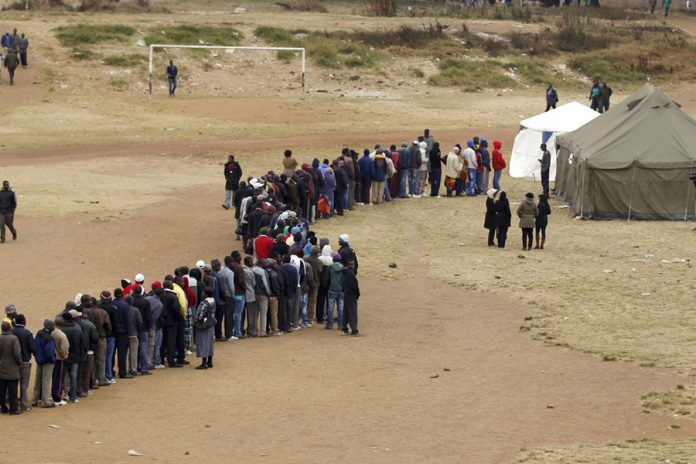 By Dr Tafataona Mahoso
PATRIOTIC Zimbabweans were heartened by news that the African Union (AU) Summit held in Nouakchott, Mauritania, condemned the June 23 2018 assassination attempt on President Emmerson Mnangagwa and his Presidium at White City Stadium in Bulawayo.
In my last instalment, I argued the terror suspects, whoever they are, should not get any comfort from politically and ideologically divided opinion among citizens since the definitions of terrorism had been narrowed to make them more objective since the end of the Cold War and, especially since September 2001.
Reasons for the narrowing of definitions had to do not only with the end of the main global phase of decolonisation and the end of the Cold War, but it had also to do with the positive aspects of the process of 'globalisation and interdependence' represented, for example, by the need to protect air travel for both business people and tourists.
Since every nation wants its business and its citizens to be secure and safe throughout the globe, it is now in every nation's interest to co-operate with others in defining and combating terror.
Election processes as means of building peace and affirming the legitimacy of leaders and their governments have also emerged as global assets to be protected from terror.
This means Zimbabwe, in its new dispensation, can receive a lot more support than solidarity and sympathy in order to counter terrorism and corruption.
Two recent UN Security Council Resolutions come to mind, for instance.
UN Security Council Resolution 1373 of September 28 2001 is a Chapter VII resolution intended to achieve the following:
l To prevent and suppress the financing of terrorist acts.
l To criminalise those who raise funds and provide logistics and other means to groups or individuals who are known to be pursuing terrorist objectives. (In the case of Miami, US, rightwing groups and Cuban exiles openly advertised their fundraisings and other activities against Cuba and even pronounced their commitment to terror against Cuba, even after the passage of the UN resolution and its acceptance by the US Government.)
l To freeze all funds suspected of being used to finance terror, whether or not the funds belong to individuals or groups.
l Actively to prevent citizens or any other persons within the territory of the UN member-state from giving any form of assistance to terrorist groups or groups supporting terrorists.
As states, members of the UN are also required by the resolution:
l Not to allow any of their institutions or agencies to give active or passive support to terrorist groups, organisations or individuals. (In other words, even looking the other way is not allowed.)
l To pass on to intended victims of terrorism any information the state may come across which can help the targeted state or entity.
l To deny any safe haven to anyone or any group who finance, plan, support or themselves commit acts of terrorism or harbour those who do.
l To bring to trial, as quickly as possible, anyone suspected of violating the provisions of the UN Security Council Resolution 1373 of September 28 2001.
The second is UN Security Council Resolution 1390 of 2002.
This resolution seeks:
l To strengthen the work of the Security Council's Counterterrorism Committee by requiring it to keep and update a list of all individuals and entities accused of terrorism or of links to terrorist networks and activities across the globe.
l To provide capacity building for states in countering terrorism.
l To require member-states to freeze the assets of terrorist organisations and individuals linked to terrorism.
l To require member-states to deny entry into or transit through their territory by terrorists.
l To require states to prevent arms transfers by terrorists from or through territories of member-states of the UN. The June 23 bombing at the White City Stadium qualifies for international scrutiny because of the following reasons:
l Human rights in general and the right of everyone to freedom of assembly and the protection of life as guaranteed by the Constitution.
l The fact that an election campaign rally was bombed in a situation where Zimbabwe had invited international observers to witness the campaign process, the electoral process and the post-election result.
l The potential of the harmonised elections of July 30 2018 to settle many questions of transition from the previous order to the new dispensation, including the need to put Operation Restore Legacy into its proper context as a security operation limited to creating room for political and civil players in governance to choose their leaders freely.
l The re-engagement policies of the new dispensation in Zimbabwe mean that the nation is keen to reap the progressive benefits of 'globalisation'.
l The struggle to achieve and consolidate world peace based on equality, true sovereignty and mutual respect is a struggle which is dear to Zimbabwe.
l As a result, the Zimbabwe Defence Forces (ZDF) have developed a good reputation as promoters and defenders of peace around the world.
This means Zimbabwe must actively support the global movement to define terror and terrorism objectively, moving away from ideologically and racially biased definitions of the past.
In The Real Terror Network: Terrorism in Fact and Propaganda, Professor Edward Herman once suggested that all progressive people and peace activists needed to reject Cold War and racist definitions of terrorism which made it impossible to achieve lasting peace for all peace-loving peoples.
At that time, in the West, there were at least three ideologically charged definitions of terror including constructive terror, benign terror and nefarious terror.
For the imperial powers, constructive terror meant terror committed by a client state of the West on behalf of the West.
In the Cold War, constructive terror was committed against 'communists', 'insurgents' and 'revolutionaries'.
It benefitted the North Atlantic powers in general and capitalism in particular.
Benign terror was terror to which the Western hemisphere remained indifferent because it did not affect the interests of the North Atlantic states.
It attracted academic interest only as an analogy.
Nefarious terror meant terror in an area in which the West not only had substantial interests but also moral, diplomatic and propaganda interests.
This referred to cases of political violence in which the West and its media would document and report the episodes of terror or alleged episodes of terror in minute detail in order to help project Western moral superiority by obscuring the wholesale role of the same North Atlantic in feeding global terrorism.
Imperialist terror against Moslems today is seen in the same way as what used to be called 'constructive terror'.
Terror in the Darfur Region of Sudan qualifies in the West as what used to be called nefarious terror in the Cold War.
Google has computerised details of the war in Darfur with the help of CNN.
However, no one expects the same to be done on the invasion, occupation and destruction of Iraq or on the Western-sponsored Iraq war against Iran from 1980 to 1988.
No one has done a similar exercise of minute documentation for Mozambique under The Mozambican National Resistance (RENAMO) bandits or for Angola under UNITA bandits.
Since September 11 2001, the leading wholesaler of terrorism, the US, has had to come to terms with homeland terror perpetrated by outsiders with the collaboration of insiders.
This kind of terror, for the US, does not fit the old categories of 'benign terror', 'constructive terror' and 'nefarious terror'.
As a result, this terror has been framed as purely criminal and diabolic.
This shift, in the context of the end of the Cold War, means Zimbabwe is in a good position to receive more than international moral support in its quest to achieve lasting peace and reconciliation.
The UN Security Council Resolutions cited in the preceding provide a good starting point.